Keep up with the latest hiring trends!
/
/

Talent Summit 2019: From Humanity To Infinity (And Beyond)
Talent Summit 2019: From Humanity To Infinity (And Beyond)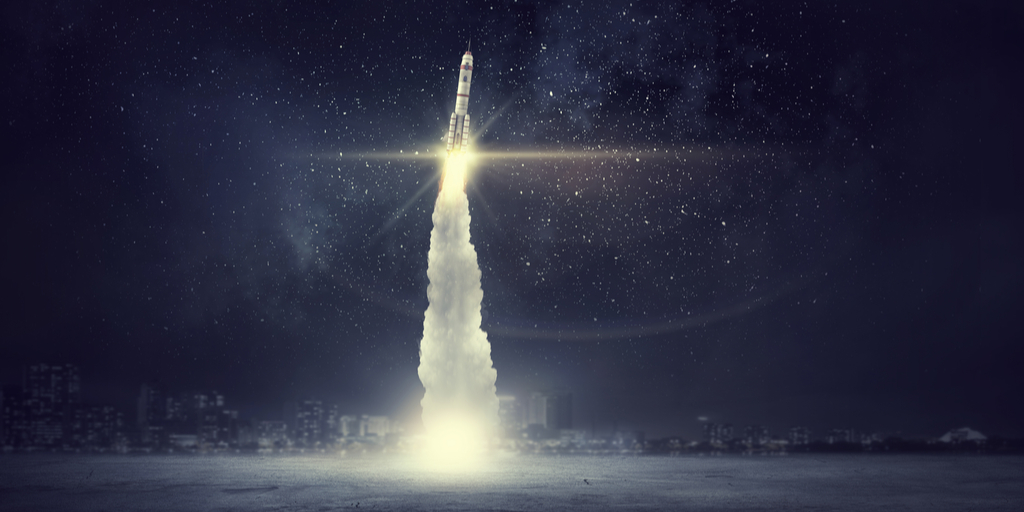 Talent Summit's 2019 indicated an unexpected turn for the human. Located among Dublin's financial district, in the city's Convention Centre, talent leaders from across the world gathered to discuss innovation, transformation, and somewhat surprisingly, compassion.
This year's theme, The Talent Revolution: Leading Change brought together global leaders who have benefited from embracing change in their organisations to share their insights. From NASA and beyond, Talent Summit's 2019 production opted to focus on the human element of business, and leave the heavy tech-talk aside.
How great leaders are made
A fascinating panel took to the stage early to discuss their views on leadership. David Dempsey- Senior Vice President EMEA Salesforce, Gillian French- Chief People Officer, Cubic Telecom and Chris Hickey- CEO Quark Software have years of valued experience which led to great insights for the audience.
They emphasised that leadership can be learned and practised by anyone. When asked what their golden advice would be to aspiring leaders each provided us with simple, yet powerful views.
Authenticity
Ownership
Compassion
The panel agreed that these three traits were must have's among all great leaders.
How do we lead transformation? – Featuring NASA
Chief Human Capital Officer of NASA Robert Gibbs presented on the importance of cultural preservation when leading organisational change, and how bureaucracy is the enemy of innovation. Just because something has worked in the past, he says, doesn't mean that this is the best or only way to continue.
When approaching organisational change, Gibbs warns of potential pitfalls and how to avoid them;
Assuming that you've communicated enough to your organisation. Change happens on an individual level, and so it needs to be communicated as such. 

Has your organisation implemented change well in the past? This doesn't mean that the same can be said for the future. approach each new challenge as exactly that – a new challenge. 

Frequent, honest, relevant communication will keep people on board throughout the transformation. 
How do we avoid falling into the trust gap? – An Economist's Thoughts
There is a 'trust gap' in the world right now, economist Neil Gibson tells Talent Summit. Given the change in political learnings in Europe and North America over the past five years, we can't afford to ignore this gap anymore. While Ireland's economy is growing, the effects of the housing crisis on attracting talent, as well as wider issues like Brexit, can't be ignored.
The solution? Create and maintain a culture of trust and openness. In terms of learning and up-skilling, we know that on-the-job training works. The importance of remaining open to re-skilling in real time is essential as careers and technology continue to collide.
Conversations can connect or divide – Ian McClean fixes the conversation
Flow Group's Ian McClean tells us that 'our humanity is fundamentally still in tact', a relieving thought indeed. While we may have survived automation-panic, leaders are turning once again to the humanity involved with working in the business of people. Each and every conversation that happens in business matters, and how we approach them can make or break major decisions.
We need to consider why conversations go wrong and learn to combat the symptoms. Conversations fail due to our base, raw aspects of reality – namely fear. Conversations are a zero-sum game, and the unconscious decisions we make present moments of choice that we ought to be more aware of – for the sake of our organisations and our relationships.
Choosing compassion with Monica Lewinsky
Monica Lewinsky's story is one of a woman fighting for compassion in a world which profits from division, humiliation, and bullying. Talent Summit's 2019 keynote speaker highlighted the necessity of compassion, transcending business and attempting to reconfigure how we approach the world.
The juxtaposition of technology with our own humanity is a clear theme in Lewinsky's story, and as her keynote unfolds it becomes clear that a reconfiguration of our approach to the world must begin with our own humanity.
Lewinsky's speech was honest, brave, and inspiring – an example of a true leader attempting to not only change organisations and industries but the world – starting with our own humanity.
Talent Summit showed that the working world is so much more than sitting at our desks. Exciting conversations that are shaping the future are happening in every industry. Have you been to an event that has opened your eyes?
To learn about how SocialTalent can help you prepare for the future of recruitment, check out the link below!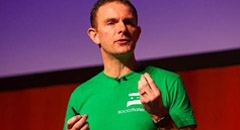 SocialTalent Recruiter Academy
A full library of videos that can help your team transform their hiring process
Find out how the likes of IBM, IKEA and Siemens
drive hiring excellence with SocialTalent
---