Keep up with the latest hiring trends!
/
/

SocialTalent Author Spotlight: Aimee Bateman
SocialTalent Author Spotlight: Aimee Bateman
Welcome to our new spotlight series, where we introduce you to some of the incredible authors on the SocialTalent learning platform. With over 100 experts delivering quality content on all areas of workplace excellence, we pride ourselves on having a faculty that are not only heavily experienced in their respective fields, but are also engaging instructors from a diverse set of backgrounds.
Today, we're going to meet Aimee Bateman, a truly renowned Founder, Speaker and Career Development Coach.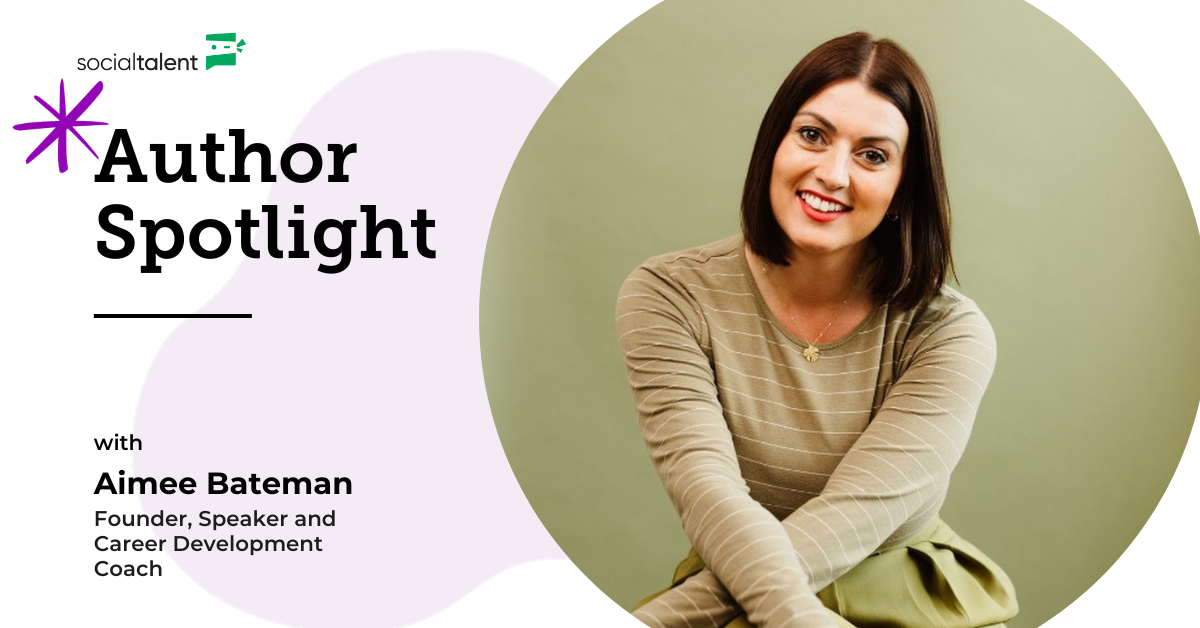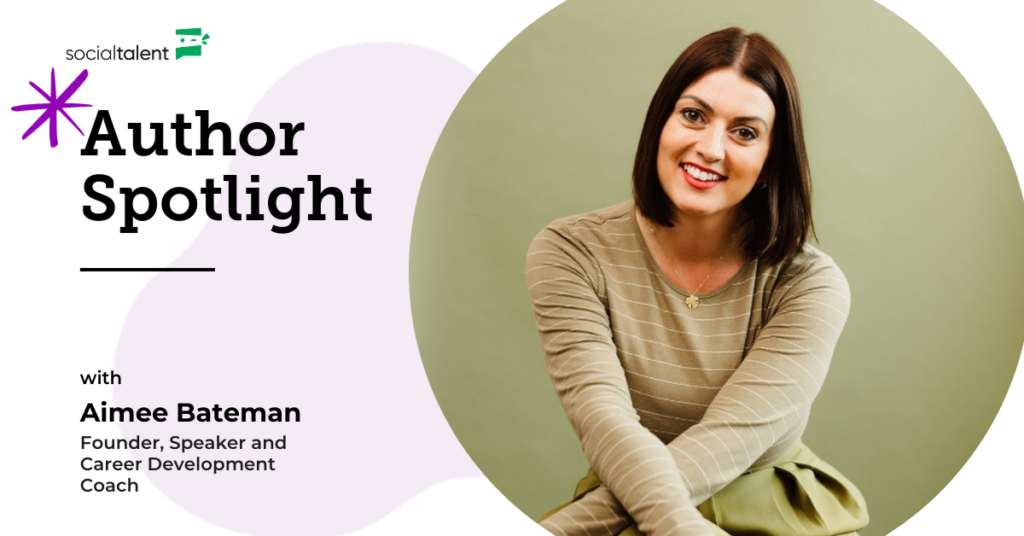 Q. Can you give us some background information about your experience and history within this field? 
I started my career after graduating with a marketing degree in 2003 and joined the world of corporate recruitment. After more than a decade working for the likes of Hays, Robert Half International and a few smaller independent agencies, I founded the career development company, Careercake. Voted the UK's #1 Careers Advice Platform, Careercake became an award-winning e-learning platform helping people beat the challenges they face in their careers. 

Q. What are you working on right now?
Careercake was acquired in 2022 by SocialTalent and I've since been working with individuals to ensure they feel, seen, heard, and valued within their careers. 
Q. Can you give us a detailed overview of what your content covers?
My latest content on the SocialTalent platform centers on pre-interview training with candidates, both for external and internal applicants. When it comes to interviewing for an internal role in particular, there are many dynamics at play…things that differ to applying for a role in a new organization.

Will I insult my current manager?
What if my colleague is also interviewing for the role?
How should I address the interviewer when I already know them?
If I don't get it, should I just leave the organization or stay and talk it through?
As a previous recruiter, and now leading careers coach, this is one of my favorite topics to help people with.
Q. Why is this an important topic of study right now?
There is quite a lot of content available which supports people when they are interviewing for new roles, but most of this content assumes the individual is looking to leave their current place of employment, and that isn't always the case. There are often great opportunities for us within our existing organizations and supporting our colleagues to grow internally should always be encouraged. 

Q. What do you hope learners will gain from doing this mission? What problems does it solve? 
I hope learners realize their value and how to best communicate it to others.
Q. Where can people find you?
The best way people can find me is through LinkedIn or my website!
Check out the wide range of training offered by SocialTalent:
Find out how the likes of IBM, IKEA and Siemens
drive hiring excellence with SocialTalent
---