Keep up with the latest hiring trends!
/
/

13 Recruitment Conferences You MUST VISIT in Summer/Autumn 2016
13 Recruitment Conferences You MUST VISIT in Summer/Autumn 2016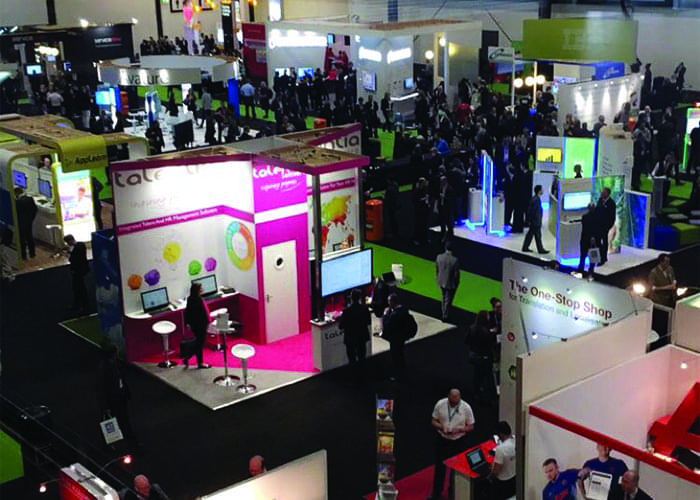 The big issues, the latest technologies, the new tools on the market – they're all discussed at the industry's annual events, conferences and expos. Which makes them the best way of keeping in touch with what's going on in our industry. So, if you're planning on attending a recruiting conference in July, August, September or October this year, we suggest making it one of these: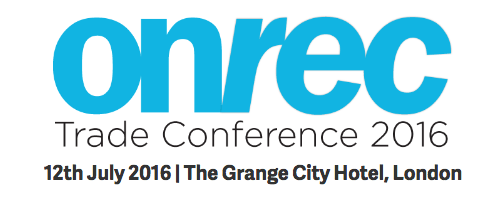 If you're an owner, director, or member of senior management at a job board, if you supply services like ATS to the online recruitment industry, or you provide software to the recruitment industry, this event should be on your radar!  Onrec, the online recruitment resource, will be hosting an afternoon Onrec Trade Conference which will give online recruitment suppliers, job boards and other online recruitment professionals a fantastic learning and networking opportunity.
Whether you want to keep abreast of significant changes in the industry, learn how your business can capitalise on these changes, network with industry colleagues, be one step ahead of your competitors or all four, if you supply to the trade, you cannot afford to miss this event! Speakers on the day include Jobsite's Chief Technology Officer Alex Charles, and Onrec Founder, David Hurst, while a variety of topical issues will be addressed on the day including; how to stay competitive in the talent market and what recruiters need to know about the EU's new data protection regime.
Tickets:
Tickets are £95, register to buy one here.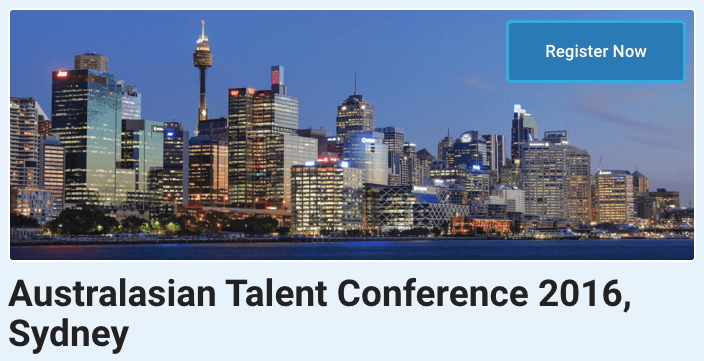 Dr John Sullivan states "we need to face the reality that the new normal both in business and in Talent Management will be full of rapid, volatile, and hard-to-predict change". That's why the theme of this year's event centres around detailing with VUCA – Volatility, Uncertainty, Complexity and Ambiguity – and offering its attendees useful strategies and tactics to help them deal with VUCA going forward.
Issues discussed over the 2 days will include:
The need to provide greater value at reduced costs – how to innovate and gain the required investment to meet this need.
Significant fluctuating peaks and troughs for talent – how you can deal with this in relation to your recruitment staff and structures.
Increased awareness of the impact of diversity on agility, innovation and subsequent profitability – how to commit to diversity with cost and other pressures.
Changing stakeholders and more complex types of matrix structures – how you can stay connected and understand the implication for talent.
Significant and frequent changes in business direction – understanding how this impacts your organisation's value proposition and ability to supply critical talent.
Innovation – how you can stay ahead, evaluate and prioritise the important from the nice to have.
Featured speakers over the 2 day event include the likes of Hootsuite's Ambrosia Vertesi, Bupa Australia's Carol Corzo, Inventium's Dr. Amantha Imber and Kevin Wheeler from the Future of Talent Institute.
Tickets:
Tickets are priced at AUS$ 1,950.00 and can be purchase here.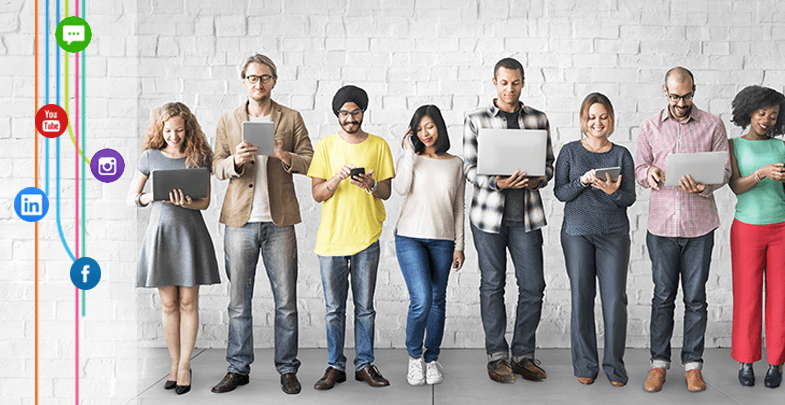 If you prefer sitting passively in the audience at events, then this one isn't for you! The folks at the Social Recruiting Summit 2016 have billed it as a "hands on, interactive event", so be prepared to get your hands dirty and muck in!
"It's time to get serious about your social strategies", says the conference's website, which in this year's event is focused on including and integrating social into your recruiting strategy. "We will not only be listening to case-studies, but we will be participating in them too. Follow along using your own technology during the workshops and learn how to actually use social, then bring this information back with you to train your team. We're cutting out the abstract and getting real."
Activities and talks over the course of the summit will include:
Hands-on, real-time sourcing workshops where you are encouraged to bring your candidate wish list.
Hands-on workshops for auditing your current social presence as well as your competitions.
How to measure success and evaluate ROI for recruiting and your brand.
How to use LinkedIn without the cost.
Capitalising on Facebook and Twitter's databases and reach for quick sourcing and branding.
How to use Snapchat, Instagram and more.
Creating and scheduling content, and fitting the message to the audience for engagement before, during and after sourcing.
Building and executing social strategies for a lean team and fitting social into your current strategies.
Building talent communities to attract and engage passive candidates.
Training your team to use social for recruiting and to be highly effective brand ambassadors.
Starting your mobile recruiting strategy and choosing which features are the most important for your goals.
Speakers include industry heavyweights such as Principal & Co-Founder of CareerXroads Gerry Crispin, the Founder of Recruiting Inferno Consulting Steve Levy, and Amy Albright the Director of Global Recruiting Operations for CH2M.
Tickets:
Standard tickets are priced at $1,695.00. Click here to purchase.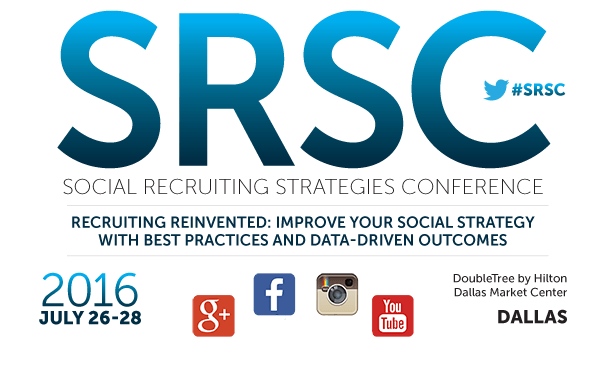 This is "recruiting reinvented" according to the conference's website, because over the 3 day extravaganza, attendees will learn to "improve [their] social strategy with best practices and data-driven outcomes".
Pre-conference workshops led by the likes of Crystal Miller and Shally Steckerl kick off proceedings on July 26th allowing you to get stuck into topics like recruiting, marketing and natural language search before the conference officially opens. Then from July 27th the general conference gets underway and includes keynotes from some very notable speakers, case studies (including how CH2M brands influence and measures their talent attraction activity), panel discussions with industry legends (like Craig Fisher and Jim Schnyder), talks on trending topics (including developing your social recruiting strategy and Facebook ads), and networking breaks. Could you ask for anything more?!
Tickets:
Individual pre-conference workshops are priced at $495, while general admission to the wider conference is $1,595. Buy your tickets here.

Want to improve your recruitment, retention and people management practices? Hoping to improve your leadership skills? Looking to find out about the latest legal updates? Then the HR Summit Melbourne is the conference for you!
Issues discussed over the 2 days will include:
Creating a Culture of Recognition – interactive and engaging communication campaigns you can use that continuously educate and engage employees and that motivate all sections of the workforce, not just the high performers.
Neuroscience of Leadership – fascinating insights into how we and those around us make decisions.
Turning High-Performers into Excellent Leaders – real life tips and techniques on how to build a successful leadership development program that ensures your high-potentials are not only effective leaders but also acutely aware of the impact of their leadership style within the organisation.
Legal Updates on Unfair Dismissal Case Law
Employee Screening – top 10 tips on effective employee screening to use during the interview process.
Engagement and Retention – how to build a culture of commitment and loyalty that is based on trust and authentic leadership, and ways you can demonstrate gratitude on a large scale (without large monetary rewards).
Featured speakers over the 2 day event include the likes of Katrina Bahen (Director of HR, Victoria State Emergency Services), Cathy Doyle (Chief People Officer, McDonalds), Graham Gubbels (Head of Learning & Development, Talent, Capability & Culture, Medibank) and Dr. Wesley McClendon (Executive General Manager, Head of People & Capability, Grocon).
Tickets:
An individual Pass costs $1700.00, while a Team Pass (4 for the price of 3) costs $5100.00. Click here to buy.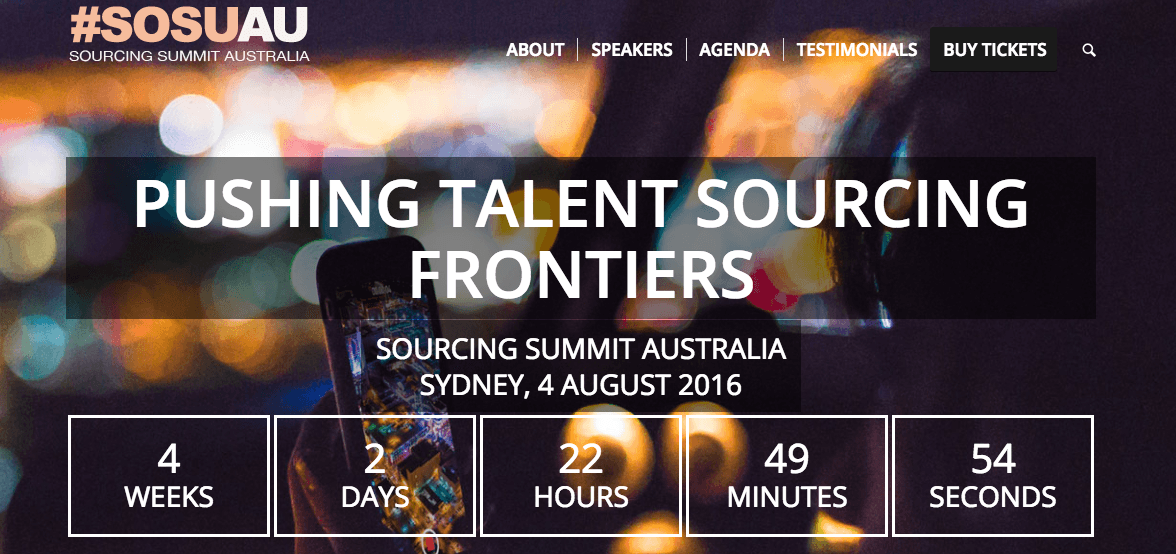 The brainchild of Destination Talent, the Sourcing Summit (#SOSU for short) started in Sydney in 2011 and is now held annually in Australia (#SOSUAU), New Zealand (#SOSUNZ) and Europe (#SOSUEU). At the time, the aim of the event was to highlight the growing importance of sourcing and to bring together sourcing practitioners to network and learn from each other, and we're delighted to say that aim hasn't changed. Each and every SOSU event focuses on vital hands-on learning relevant to the rapidly changing world of sourcing talent, and encompasses a range of learning and training formats.
The event is designed for recruiters, sourcers and talent acquisition professionals who "want to learn new ways of finding talent" and are serious about "upping their talent sourcing skills", and each of the carefully selected speakers reflects that design. The following industry experts will also be taking to the stage on the day:
Marissa Senzaki (Slack)
James Galvin (VSource)
Troy Hammond (Talent Army)
Rachel Kemp (Medibank)
Kelly O'Shaughnessy (NAB)
Andrew Milestone (Redhat)
Tickets: Tickets are priced at AUS$495. Click here to buy.

Our very own Johnny Campbell will be speaking at the world's leading conference on Technology and Human Resource in Guragon for two days this coming August. With a big focus on how HR can keep the pace with cutting-edge technology, over 1000 delegates and 80 speakers will come together to share ideas on what's in store for the rapidly evolving workplace.
Tickets:
There are a range of pricing options for attending this event, but tickets start from ₹ 17,500 and can be bought here.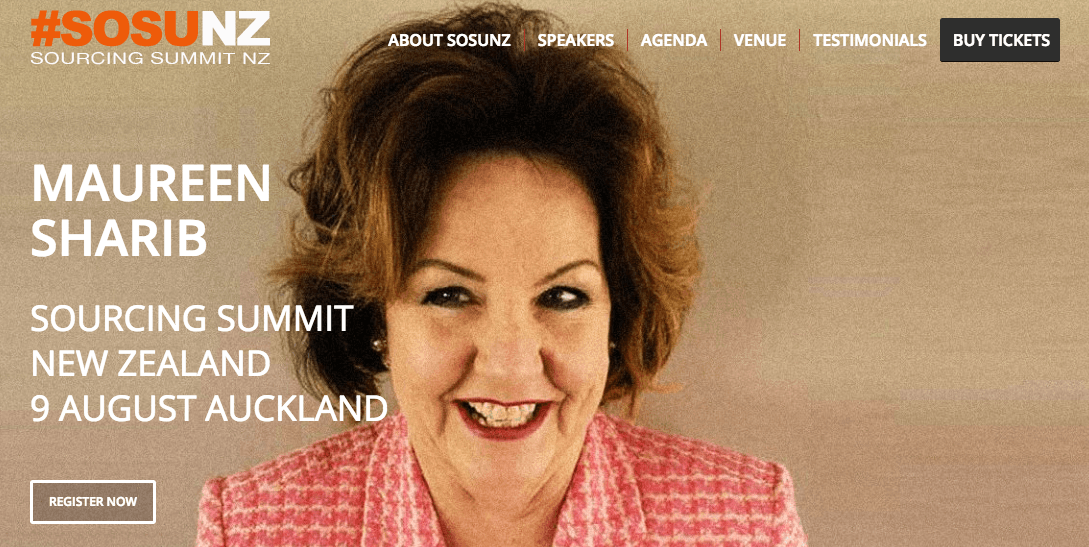 #SOSUNZ is the number one talent sourcing event in New Zealand, and for good reason. Like it's Australian counterpart, the aim of SOSUNZ is to help sourcing practitioners get down and dirty with hands on sourcing practices, and uses workshops as well as sessions with industry experts to give attendees practical take-home tips and tricks.
The following speakers will be giving their expert advice and guidance on the day:
Rebecca Clarke (Prominence)
Shally Steckerl (The Sourcing Institute Foundation)
Maureen Sharib (TechTrak)
Tracy Earl (Say Hello)
Chris Long (RBA)
Rivers Rainey (Vend)
Tickets: Tickets are priced at NZ$450. Click here to buy.

The 2016 International Conference of the Recruitment & Consulting Services Association of Australia and New Zealand will focus on NEXT GENERATION RECRUITMENT and on integrating "yesterday's experiences with tomorrow's recruitment solutions, opportunities and top priorities". The conference provides an unparalleled platform for recruitment industry executives, teams and industry provider's access to world-class thought leaders, recruitment innovation and software systems.
This 3-day extravaganza has everything you could want from a top-notch conference including a poolside reception, a golf day, keynote and concurrent sessions from some of the industry's finest speakers, a gala dinner and a farewell cocktail party, all in the beautiful surroundings of the Sheraton Mirage.
Issues discussed over the 2 days will include:
The Future of the World of Work and its Impact on the Future of Recruitment – the 4 key drivers of change and how savvy recruiters can capitalise on the skills of yesterday and today to harness the forces of change and drive a new and brighter future for recruiters.
The Impact of Cloud – how to embrace Cloud to win first.
Personal Branding – 7 keys to successful personal branding for recruiters.
Gamification – how game-based assessments are driving next generation recruitment success.
Spotlight on Sourcing – tips and tactics to improve your proactive sourcing to yield better results.
Big Data
Retention and Performance of New Hires – you'll explore the business case for measuring and managing "Social Attachment" in your workplace and how doing so with your placements will reduce your fall-out rates and increase your position as a "partner of choice" with your clients and not just another recruiter.
Leadership – how to lead in a world of disruption , distraction and change.
And keynote speakers include the likes of Tirian CEO Andrew Grant, CEO & Co-Founder of Workible Fiona Anson, and Chairman/CEO of Employer Brand International Brett Minchington.
Tickets:
Once again, there are a number of ticketing options to attend this event, see them all here.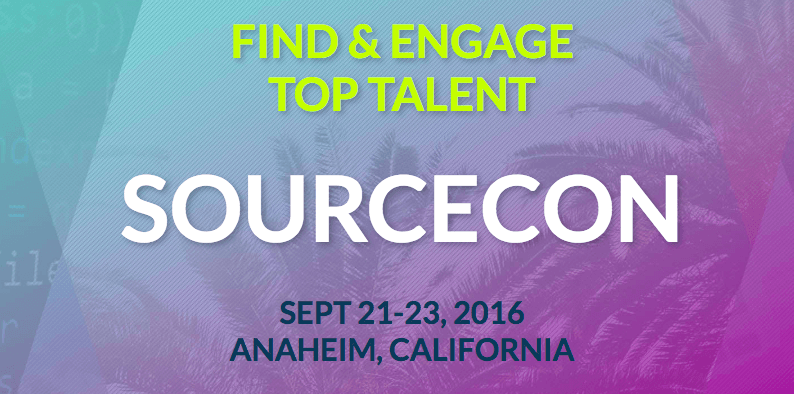 Wondering what's the best way to identify and engage top talent? Then get yourself down to SourceCon Fall where this year the focus is firmly on two key recruiter worries: candidate identification and engagement.
So, expect keynotes, "How to" roundtable discussions and sourcing labs on a variety of topics including:
Six Secrets to Sourcing Like a Grandmaster
Putting the Human Back in Human Capital
A Blueprint to Build and Maintain a Successful Recruiter Brand
How to Manage Your Candidate's Objections
Gaining a Competitive Advantage from Competitive Intelligence
How to Source on Slack
Candidate Career Problems = Your Talent Opportunity
In terms of speakers, it's hard to find a more comprehensive list of industry leaders all at one event. Speakers and keynote presenters include Github's Maisha Cannon, ERE Media's Shannon Pritchett and Indeed's Bryan Chaney.
Tickets:
A  full conference pass is $1,295. Click here to buy.

Although SOSU has been held in Australia since 2011, Europe didn't see its first Sourcing Summit until 2013, when its maiden event took place in Amsterdam. Like its predecessors in the southern hemisphere, #SOSUEurope aims to bring sourcing innovators from across Europe together to highlight the important role of sourcing in the region. And nothing is off the table for discussion! In fact, #SOSUEurope pride themselves on the fact the event sets its gaze "on the whole talent sourcing life-cycle with a particular focus on the issues and challenges faced by sourcing leaders" – everything from privacy laws to the legal implications of social engagements will be discussed. The goal? To ensure every participant leaves with a big-picture view of talent acquisition and knowledge required to be "an agent of change".
This year the event returns to its homeland of Amsterdam, and as the onus of SOSUEurope is on improving delegates' sourcing skills, the theme of this years event is Next Generation Sourcing. Alongside the keynote presentations there will be sourcing hackathons, sourcing case studies, beginner workshops, live sourcing labs (sessions attendees can bring their unique sourcing challenges for expert speakers to tackle), and unconference sessions inspired by Tru events.
Speakers over the two days include:
Our own Johnny Campbell.
Glen Cathey (KForce USA)
Dave Hazlehurst (PH Creative London)
Williem Wijnans (Improbable)
Irina Shamaeva (Brain Gain)
Bernadett Haasz (Facebook Ireland)
Tickets:
The early bird does indeed get the worm when it comes to SOSU Europe. The price goes up each month, as follows:  July/August €875 and September €975 (if tickets still available). Click to buy.

The NEC Birmingham is once again set to host the Recruitment Agency Expo on 28th September and 29th September 2016. Now in its 5th year, the Recruitment Agency Expo is the biggest event for recruitment leaders in the midlands and the north of England. This year will see 27 free to attend seminars (on the most recent industry initiatives, the hottest topics, as well as new and developing products), 9 free training sessions (bite sized, best practice training content to immediately implement within your recruitment business) and with the opportunity to meet over 80 suppliers. What more could you ask for?! Oh and did I mention it's free to attend? Win-win.
Tickets:
This event is free to attend! Click here to register to book your place.
This jam-packed one-day event is one of the highlights on our event calendar every year! It has not one but six different agendas for the day, one for each theme including social, mobile, new innovations, sourcing labs and networking. Topics covered on each of these agendas include the candidate experience, company culture, how to develop a mobile application process, the future of recruiting,  CRM tools, and startup hiring techniques.
For the second time in 3 years, our own Johnny Campbell will be taking to the stage, this time alongside Irina Shamaeva and Guillaume Alexandre to discuss global sourcing – and we're really looking forward to it! This event is absolutely one of a kind thanks to that famous french touch! 😉
Tickets:
There are a number of ticketing options to attend this event, see them all here.
Find out how the likes of IBM, IKEA and Siemens
drive hiring excellence with SocialTalent
---