Keep up with the latest hiring trends!
/
/

5 Meaningful Interview Questions To Ask Your Star Candidates
5 Meaningful Interview Questions To Ask Your Star Candidates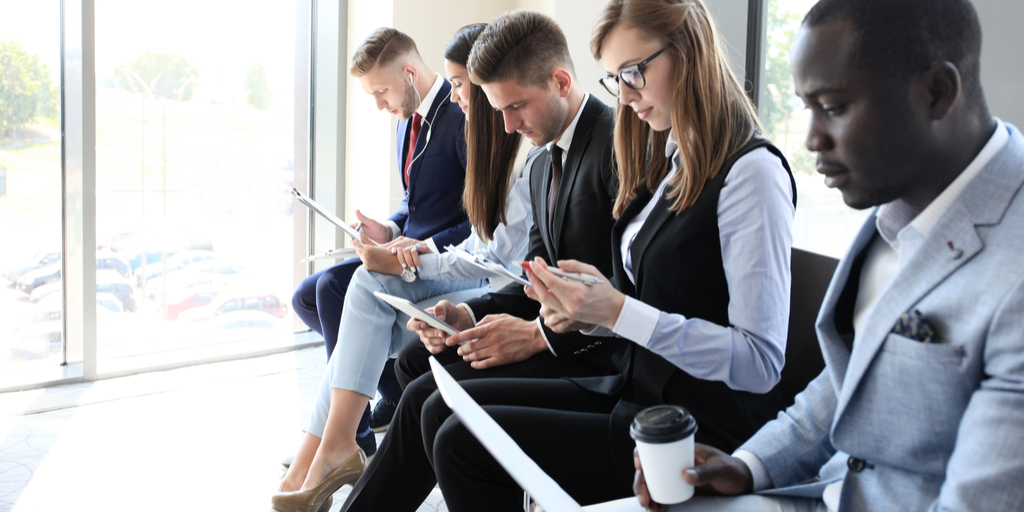 When a recruiter is interviewing a candidate, they are trying to see if that person has the ideal skills and traits to succeed in the proposed role. A lot of work goes into getting quality candidates in through the door, and it's up to the recruiter to make a proper judgement with regards to picking the right person. Therefore, when talent comes knocking, it's important that you ask them all the right questions. Not only does asking the right questions give you a better idea of the candidates overall experience, but it also allows the candidate to explain their experience to you. Furthermore, you can gauge how prepared the candidate just by listening to how they've structured their answers.
To make sure you're hiring the right candidate for the job, we've made a list of 5 questions that will help you draw out the necessary answers, so that you can find the ideal candidate.
1. "Why are you the best choice for the role?"
As a recruiter, you want to want to know what separates the best from the rest. Although this question may seem an easy one, it can very often catch a candidate off guard. Asking a candidate why they think they'd be the best for the role, gives the candidate the chance to talk about their strengths as well as how they could utilise their own skill-set for the proposed role.
A prepared candidate will often give a brief summary of why they think you should hire them. The question opens the floor to the candidate with them being able to direct the flow of conversation and touch upon their strengths. Someone that's prepared will list out their skills relating to that role, as well as explaining what work they've done in the past. Their experience is obviously an important aspect of the whole interview, so giving them an opportunity to explain this is crucial.
2. "What are your salary expectations?"
Money makes the world go round. When asking a candidate about their salary expectations, their answer can often tell you a lot about the individual. Plenty of candidates get awkward around this question, with many afraid of overpricing or even underselling themselves.
So why is this question so important? If both parties are miles away on a valuation, then it's best to end all interest with them. You don't want to waste your time on someone who quotes a ridiculously high valuation of themselves. Also, someone that quotes a very low sum of money can often indicate lack of experience or lack of confidence in their own abilities.
[gdpr_ebook]
3. "What is your greatest success/failure?"
Asking a candidate this question gives them the opportunity to list their achievements. A candidates success story will often consist of how they used their skills and experience to work their way towards their goals, as well as listing the methods they've used. This often gives the recruiter a greater overview of the candidates work ethic and their willingness to sacrifice certain things so that they can achieve their goals.
Asking a candidate what their greatest failure also tells you a lot about the person. This gives the candidate the opportunity to outline what their failure was, and most importantly, what they learned from the failure itself. There's no use in hiring a candidate who makes the same mistake again and again. What show's character and strength are that of someone who learns from their mistakes and demonstrates how they have recovered from these failures.
4. What is their notice period?
This question will prove important for a couple of reasons. Firstly, it gives you a better idea of when the candidate is available to start so that you can inform the employer. Candidate notice periods vary from anything from 2 weeks to 6 months, so don't expect your candidate to start immediately. If you're looking for someone to fill the position quickly, then someone with a long notice period simply won't fit.
Secondly, if a candidate is free to start straight away with no notice needed, then find out why. You're not being nosey or rude, and there could also be a story behind their answer. There could be a genuine reason, but if there's more to the story then it's important to find out. You don't want to be hiring someone with a bad track record.
5. What are they looking for in their next position?
It's good to get an overall idea of what the candidate wants from the role they're applying for. There might be a certain area of the job spec that they want to focus on. Maybe they want to develop or learn certain skills as well as bringing some of their own personal attributes to the table.
It's always going to be interesting what answers they give and see if they relate to certain traits needed to succeed in the job. What are the candidate's goals? Are they a team player or a lone wolf? These are all important questions so make sure you ask them while you have the opportunity. Being a team player is extremely important when working as part of a team, and the goals of the candidate must be in line with that of the company who's hiring.
Brush up on the do's and don't in recruitment in our brand new FREE GDPR eBook. Download it today!
[gdpr_ebook]
Find out how the likes of IBM, IKEA and Siemens
drive hiring excellence with SocialTalent
---