Keep up with the latest hiring trends!
/
/

Recruitment Outsourcing vs. Using Job Portals (Infographic)
Recruitment Outsourcing vs. Using Job Portals (Infographic)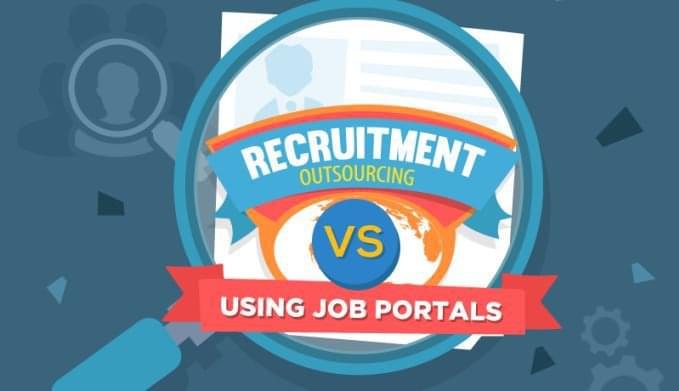 Recruiting tactics are changing more and more every day, with the industry finding new methods to source top talent. There was a time where all the recruiting was done internally with very few looking towards the use of technology. Ultimately, you want a process that works and that saves the recruiter time and effort when sourcing candidates.
With regards to in-house recruiting and using job portals, there are a few factors that recruiters and hiring managers must keep in mind. Firstly, the costs are reduced as you only need to pay for job portals when and where you need them. On the other hand, letting another company source your talent might result in you not finding the ideal candidate. Whereas, with recruitment outsourcing, you are able to reach out to a wider audience, but it does prove to be time consuming.
Deciding what process to use can be difficult and there are many things to take into account choosing what process might be right for you. In this infographic, the team over at Phil.Exeq have put together a detailed illustration of the pros and cons that are attached to outsourcing and using job portals. Here we take a look at the processes in which you can make life easier for yourself.

(Source: Phil.Exeq)
Find out how the likes of IBM, IKEA and Siemens
drive hiring excellence with SocialTalent
---