Keep up with the latest hiring trends!
/
/

10(ish) Reasons I Am Passionate About Social Recruiting
10(ish) Reasons I Am Passionate About Social Recruiting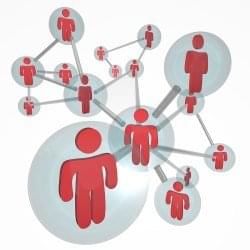 Ok, I chose the number 10 for my title, I wanted to show you a little leg to get you engaged but there might only be 6 so apologies if you are left a bit disappointed, let's see how we go but at least you are reading so stay with me.
I am naturally a bit of a skeptic and I often envy people that can immediately give themselves with reckless abandon to things such as dancing, public speaking, acting, religion or even sex. Actually scrap sex from the list but the word is probably good for SEO so lets leave it there.
I tend to "approach with caution" and rarely let myself get lost in the moment. Why am I telling you this? My reason is to say that I need to be fully convinced of things before I get passionate about them.
Okay to my point, I passionately believe in Social Recruiting as I have seen enough evidence to tell me that it has revolutionised how we recruit. So here goes, my 10 (or 6) reasons/pieces of evidence that convinced me:
1) I placed an Insolvency Accountant in the Caribbean that I found on a KPMG Sydney Christmas office party photo. I had found the Insolvency Manager on the KPMG website as he was listed as an Insolvency contact (thanks KPMG!) and then found his Facebook page which had a picture of him with his team at their Christmas drinks. Thankfully he had tagged the people. I guessed their level of seniority and approached two of the people in the photo. One is now living and working in the Cayman Islands and I was a placement fee the richer.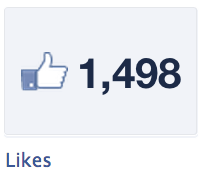 2) In the early days and without quite knowing where it would take us we set up a Facebook page called Cayman Jobs. We did not have a huge amount of money for advertising so we were looking for free ways to reach candidates. We used to post jobs from all employers in Cayman on the page and built up a good following for a small location. Occasionally we would drop in one of our own jobs in the hope of finding someone, which we did but one that stands out is a guy that was arriving to visit a friend in Cayman on a Friday. His friend shared our job with him on Facebook on Wednesday and he got in touch. We had an interview for him the day he arrived and they offered him the job on Monday. There were no advertising costs and I don't think our job would have found it's way to him otherwise.
3) We are asked by a private bank to to get them a shortlist of private bankers with a minimum book of business of $100M for 2 positions with their operation in Uruguay and they needed them within 10 days. We had never worked a private banking role before but within the 10 days we had a shortlist of 5 candidates in Uruguay who fitted their criteria perfectly. 'Nuff said.
4) My offer to acceptance ratio was dramatically higher from candidates that I found as opposed to those that applied to my jobs. Those that I found had to be courted and romanced, I spent more time selling them on the job, location, benefits etc, I had to as they were coming from a situation where they had not thought about a move. I had also pre-selected these people to contact so my levels of interest were higher from the start and I think they felt appreciated and wanted (I sound like I am drifting towards some more sexual comparisons here again but I will hold fire). The point is that the process was normally longer and we built a relationship, I was their guy who had come looking and was working on their behalf. Candidates that we got from job ad's (the few good ones that we got) were much less engaged with the process and invariably had other prospects in the wings and as a result the offer to placement ratio was far less.
5) Having candidates that no one else can find or has on their database. Have you submitted someone for a job only to find that they applied directly for that job or to the company themselves previously or through another agency. Sometimes a candidate does not even remember applying or talking to another agency or putting their CV up on 5 CV databases. Diamonds are expensive because they are rare – finding great candidates for me equates to finding the perfect diamond, hard work to find but if you know what you are doing and how and where to look then it is possible. Being able to source effectively makes you a diamond hunter.
6) This ties in with the above reason and that is adding value, if all we do is pass along CV's then there is not much satisfaction for anyone. Being able to find people for that impossible to fill job, to find the diamonds and to be appreciated and seen as the go to person to find the best staff inevitably gives a recruiter satisfaction and a feeling of self worth. After my years of female rejection I needed these ego boosts.
There are lots of things I don't particularly like about Social Media. A pet hate is that everything has to be "top 10 tips" and "5 key things you need to know" and "7.3 best ways to"… They bore me, but our blogs with these types of headers seem to get the most traction, hence my 10-ish reasons – so if it works why fight it? What I love and am passionate about is the power that the access to all of the human data on the web gives me. I don't have to post job ads and pray that CV's arrive. I am in control and can go and find the people I need from Uruguay to Dublin to Sydney and anywhere in between.
Those are mine – what are yours?
Find out how the likes of IBM, IKEA and Siemens
drive hiring excellence with SocialTalent
---