12 Tips for Networking at Recruitment Events (Without Being an Awkward Mess)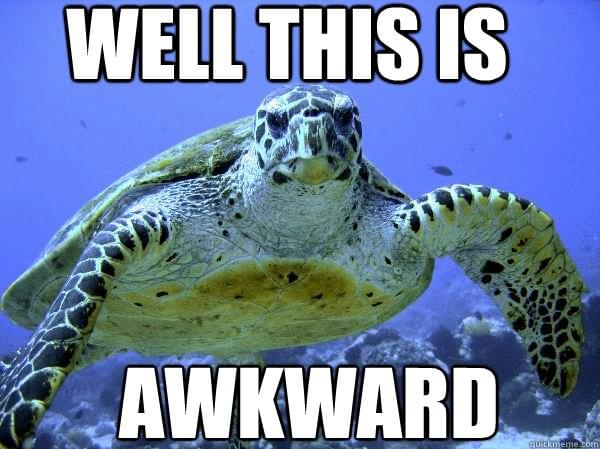 The recruitment event. A giant room filled to the brim with people you've never met. Does the sheer thought of having to attend an event like this send shivers down your spine? Some people have a natural ability to adjust to any social situation that they find themselves in and thrive on meeting new people and making new business connections. Those who haven't been blessed with the 'gift of the gab' on the other hand, don't tend to get the same kick out of networking as their extrovert peers.
Now you may think to yourself that you get along just fine as a recruiter without all of this networking lark, but the facts actually claim otherwise. According to findings by Virgin, 85% of people feel that in-person meetings and conferences build stronger, more meaningful business relationships. So what do you think? Are you ready to drop the fear and become a networking machine? These 12 tips should help you on your way…
Tip #1: Put your phone away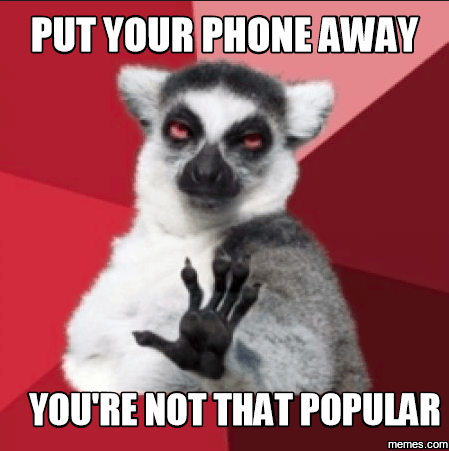 The temptation will be strong, but we really can't stress just how necessary it is for you to NOT use your phone as a crutch when you're hanging around a recruitment event. This is the time that you're supposed to be spending getting to know others and make business connections. If you're using your phone just as a way to look less awkward, people are going to assume that you are too busy to chat and will most certainly avoid talking to you.
Let this be a rule for using your phone when you're at an event – you can only use your phone if the purpose is to share contact information with someone that you've just met whilst networking. Anything else, unless it's a 911 call, should be put on hold (pardon the pun…)
Tip #2: Ask questions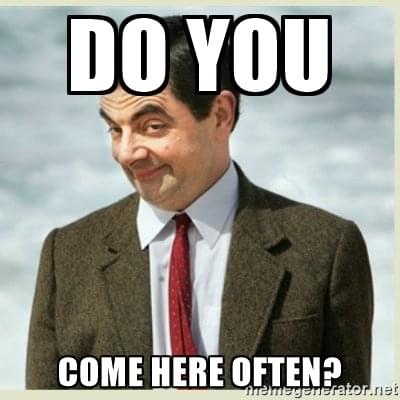 And no, we're not talking about 'Do you come here often?' Approaching people that you've never met and trying to make conversation can be daunting, there's no doubt about it. Just remember that you are there for the exact same reason as everyone else – to network! Try to open the conversation by asking the person or group what they think of the event so far. Then introduce yourself and ask them what company they work for. Remember, people love answering questions about themselves so make sure that you have a couple of general questions to ask. Don't get us wrong, you don't need to channel a hard-hitting news reporter here, just have some questions in your back pocket to pull out if the conversation isn't flowing and you start to panic!
Tip #3: Try to find common ground…fast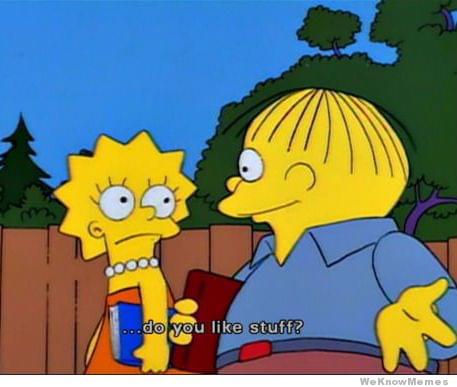 If you're going to a recruitment conference, chances are you should be able to make conversation with…you've guessed it…other recruiters. This is a prime time for you to talk about what's going on in the industry, how hard it is to source tech candidates, how LinkedIn have changed their restrictions on X-ray search, etc. Let's not forget the fact that you know this stuff inside out! The minute you establish that you have something in common, conversation will flow. If you're really struggling, however, you could just ask the person if they've ever heard of Social Talent…just saying, could be a nice little ice-breaker (shameless plug there, apologies all round…)
Tip #4: Remember that you're working
Sometimes, it's easier for you to feign confidence if you can just remind yourself that this is part and parcel of your job. It's cliché, but think of the mantra 'Fake it til you make it'. You don't need to be cocky or overly confident. Just keep in mind that you are representing your company, and so you need to push yourself to be able to report back to base with information about all of the interesting new contacts you've made. At the very least, you shouldn't be leaving the event without at least one person being able to vouch for the fact that you were actually there. Think to yourself 'If a tree falls but no one was around to see it, does it make a noise?' Well in this situation, you're that tree, so if you need to channel your more confident alter-ego to get the job done, so be it (hey, if it works for Beyoncé…)
Tip #5: Don't be a clinger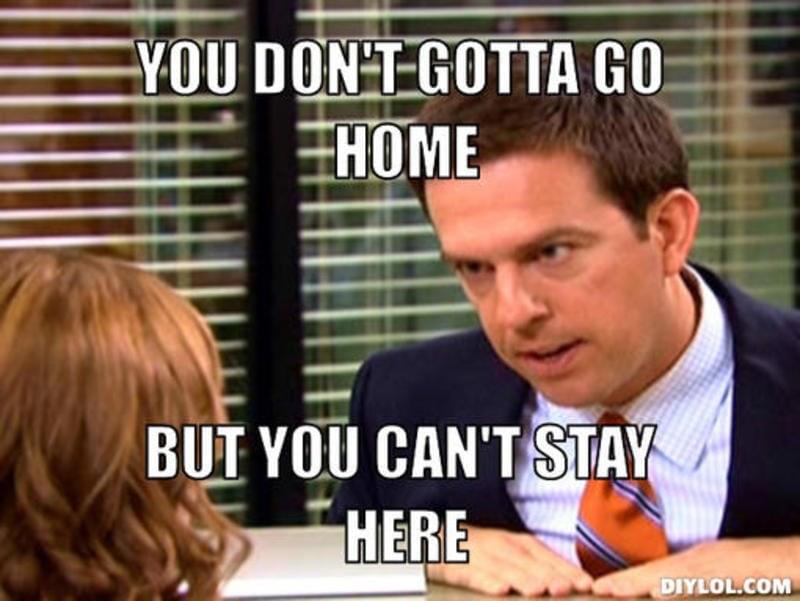 This is very important. It's incredibly easy to become a Stage 5 clinger when you find someone that is open to chatting with you. Unless you find yourself in a Stepbrothers-style 'Did we just become best friends?' situation, it's important to recognise when it's time to move on. Remember, you're not there to hang out with someone purely so that you don't have to be on your own, it's for you to network with other recruiters and professionals in your field that you can potentially connect with in the future. The general rule of thumb is not to make someone feel uncomfortable just so that you can feel comfortable.
Tip #6: Remember, everyone is probably just as awkward as you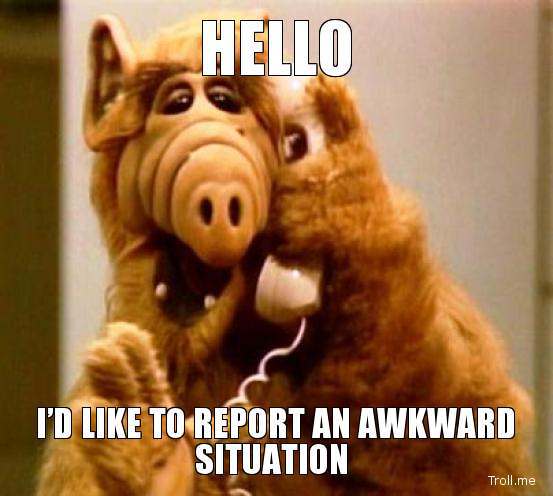 The thing about networking when it comes to introverts is that you probably feel that you stick out like a sore thumb and people can tell just how unbelievably awkward you are, but in reality, chances are that over half of the people in that room are in exactly the same boat as you. And we're not just saying that! People are generally delighted to make conversation and find out more about you and vice-versa. Sometimes the best thing to do is to just acknowledge the elephant in the room and say 'These events can be so awkward, can't they?' Guaranteed, at least one person will agree with you and it will be a nice ice-breaker to get the conversation started.
Tip #7: Talk to the speakers/organisers
If you're feeling particularly shy, be safe in the knowledge that you can always approach the organisers of the event as well as the speakers to let them know how much you're enjoying yourself. These people will always be open to chatting to you for a couple of minutes, and that in itself should give you the boost of confidence you need to approach individuals or groups to start networking. Talking to the speakers and organisers is also a great way to chat about your own organisation and what it is that you do. You may even get some insider tips or information about future events that you can take back to the office and report to management. Major brownie points right there.
Tip #8: Even if you're attending with co-workers, make it your business to break away

Huge sigh of relief. The office is also sending Julie to the event. Wonderful, that means that you don't have to talk to strangers, you can just hang out with Julie for the day. Completely wrong attitude to have, we're afraid. Even if you're attending an event with your co-workers, it's really important for you to try to meet new people as well. Even if it means encouraging your co-worker to approach another group with you, you should make it your business to make at least three new contacts during the conference/event. If anything, you should use the fact that there is someone you know there as a boost of confidence that you're perfectly capable of networking.
Tip #9: Do your research
Before the conference even takes place, look up event hashtags on Twitter and try to connect with people who will also be attending ahead of time. Bill Boorman, Founder of #tru Conferences, has a saying 'Never meet a stranger', and he has a great point. If you can take the opportunity to connect with someone ahead of an event that you know they'll be at, by all means, do it! Let them know that you will also be at the event and that it would be great to grab a coffee together. Similarly, make sure that if you're attending an event that you tweet about it using the official event hashtag a couple of days before, that way, people can reach out to you about the possibility of meeting up too!
Tip #10: Don't think that everyone is a competitor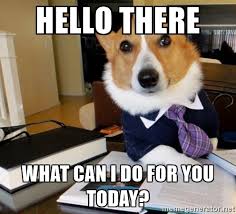 Remember, networking is a two-way street. You're not there to pass out a bunch of your business cards and talk about how amazing you are. You're there to get to know other professionals in your field. This comes back to the point about how important it is to ask questions; no one likes someone that only talks about themselves. Another point to make here is that you shouldn't be looking at other recruiters who are attending the same event as you as your competitors. Sure, some of you may work on very similar reqs, but don't assume that every person in that room is out to get you either. For example, you could be a tech recruiter and get chatting to another recruiter who works in-house at an accounting firm. Maybe it just so happens that they have a friend who's a developer and considering their options at the moment. Wouldn't it be a shame to miss out on this conversation because you're paranoid that this person will steal your tricks of the trade?
Tip #11: Get rejected!
Let's just keep it real. You can do everything absolutely right, and sometimes on occasion, you'll stumble upon a group that's in the middle of a deep and meaningful conversation about a merger in their firm, not realising that they are all co-workers, or maybe you'll approach someone that is about to hand their notice into their company and has zero interest in networking. The most important thing is that you don't take this personally. Brush that dirt off your shoulder and move onto the next one. Besides, if there's anything we know it's that there's is a certain level of rejection that comes with the territory of being a recruiter so try to take it in your stride!
Tip #12: Practice makes perfect!
Remember that the more time you spend doing anything, the better you'll get at it. Try to make it your business to check out as many networking events and recruitment conferences in your area as possible and put everything that we have suggested into practice. Slowly, the fear should start to lift and networking won't seem like such a daunting task. And if in doubt, remember this…you are not as awkward as you think you are!
Not connected with us on social? Stay in touch and keep up-to-date with all the latest recruitment news, research highlights and our wide range of useful resources.
Want to keep up to date?
Join our 75,000+ subscribers who do!