Keep up with the latest hiring trends!
/
/

5 Careers Site Pages You Can Take Inspiration From
5 Careers Site Pages You Can Take Inspiration From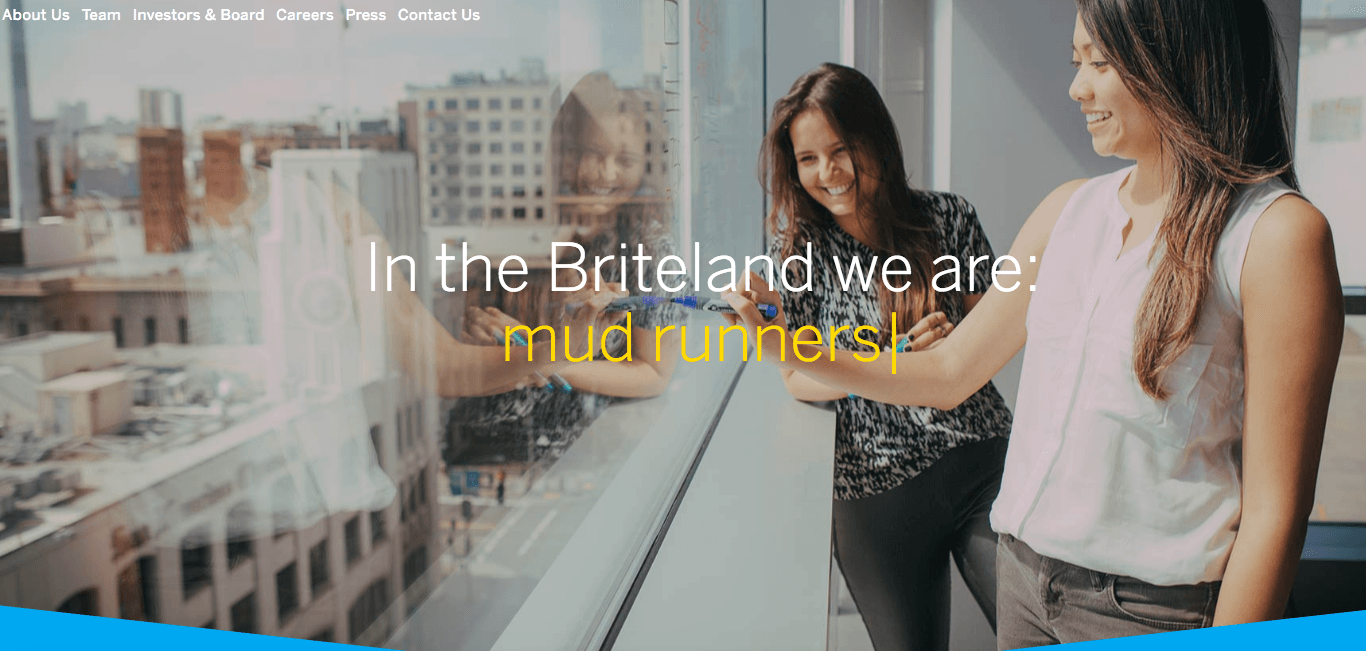 Building a great careers website can be one of the most effective and cost-efficient solutions out there when it comes to converting potential candidates. Your careers section plays a key role and you must allocate the time to optimise the layout, design and content of your pages to maximise its effectiveness.
It's an absolute critical task if you want to get candidates to submit their details and apply for a role. This is highlighted by Jason Berkowitz, Business Development Manager IBM's Recruitment Process Outsourcing Division, who says: "Our research shows that the average candidate will spend less than 60 seconds on a career site before deciding if they want to pursue a job with that company, so it's important that a career site be strategic and impactful".
So given the importance of career sites and how optimising them can help you meet your recruitment goals, we decided to list our 5 favourite sites that every recruiter will take inspiration from!
1. Square
Square, a point-of-sale-system that allows retailers to take care of digital receipts, inventory and sales reports on a mobile device, has a beautiful careers page. One of the first things you notice when you land on the page is the option to play a video which is a 3 minute clip that explains what they do and how they are making a big difference for their customers. Using current employees, the video perfectly depicts the culture of the workplace where entrepreneurship, idea generation and diversity are highly valued.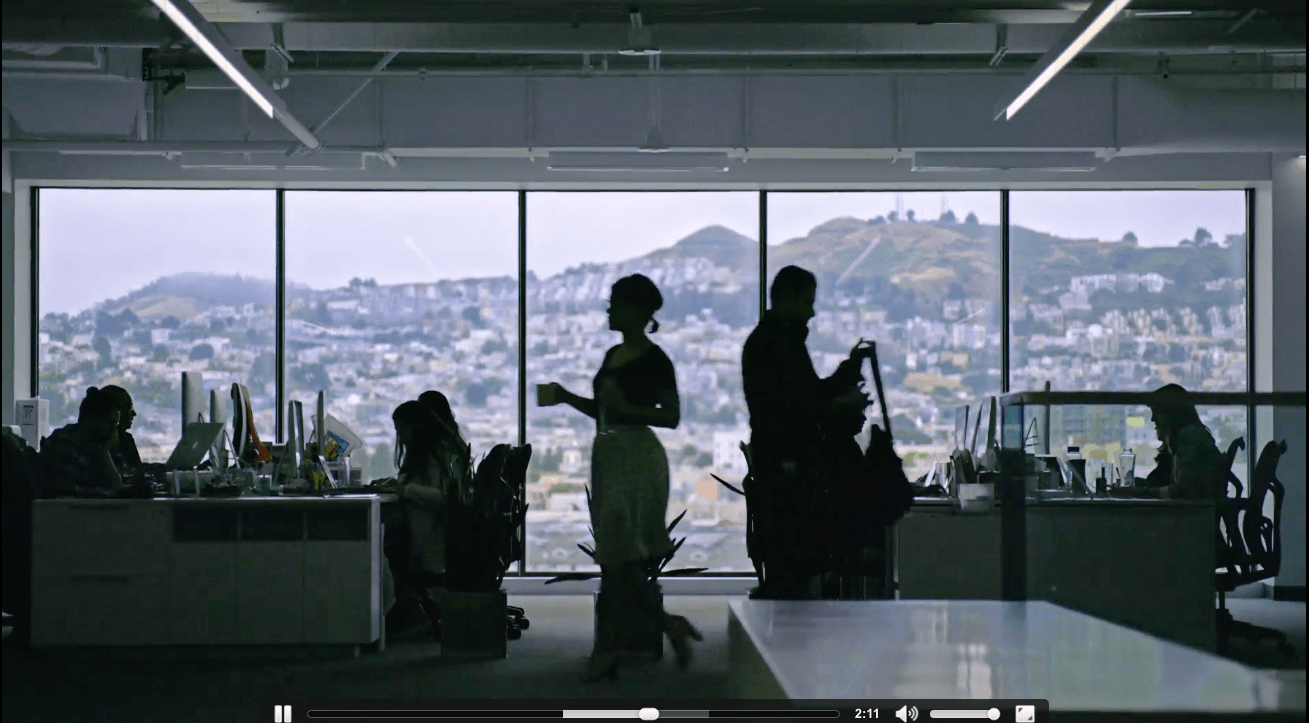 As you scroll down the page, you can see the different types of departments within the company which enables potential candidates to see where they fit in. These 'categories' are very easy on the eye and makes it easy to navigate for the user.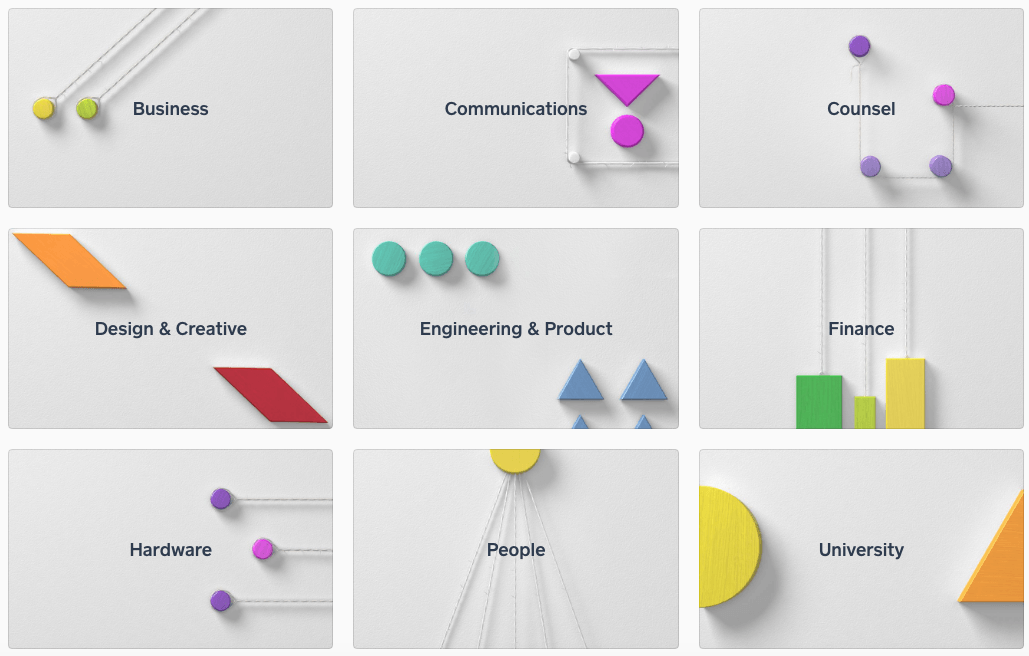 It's clear as you go down further that Square places a huge emphasis on good imagery as you will see from the photos of the office and typical workspaces. Learning and development is also highlighted with a dedicated paragraph showcasing their new-hire orientation programme and team-sponsored hack weeks. With demographics in the workplace changing (i.e. more millennials) and millennials valuing training & development above financial reward, this is a smart move.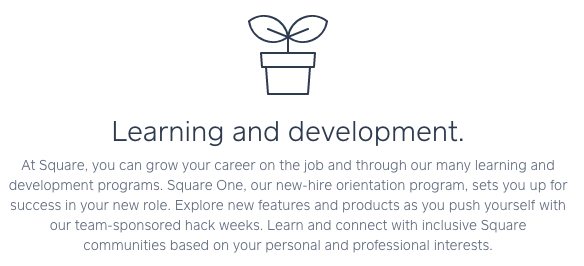 2. Kickstarter
Kickstarter, a publishing platform where people can raise money for their projects by connecting directly with fans through telling their story, utilises the art of storytelling on their careers page. On the page, you get a real sense of company purpose which is communicated throughout, whether it be the fact that they are a Benefits Corporation or providing an avenue for people to bring creative projects to life.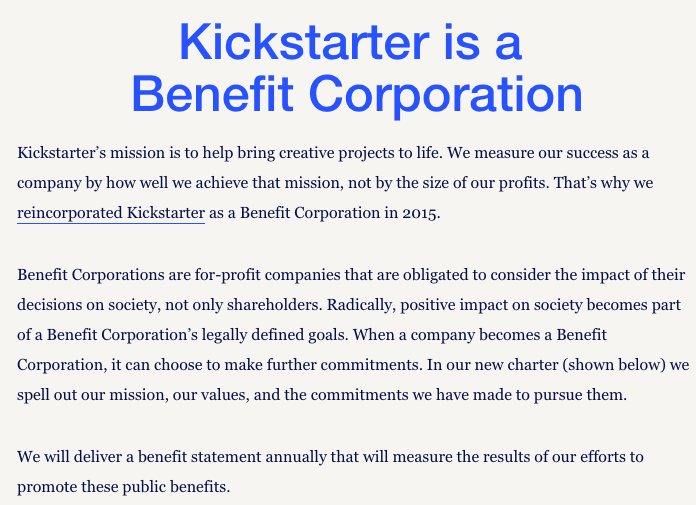 Probably our favourite element of the careers site is the Meet the Team page which lists the 129 people that work for the company. But you can view the team based on selecting the interests that they have. For example, Kickstarter has interests listed like 'Artists', 'Foodies' and 'Gamers' which candidates can select, thereby giving them a great insight into the types of people they would be working with.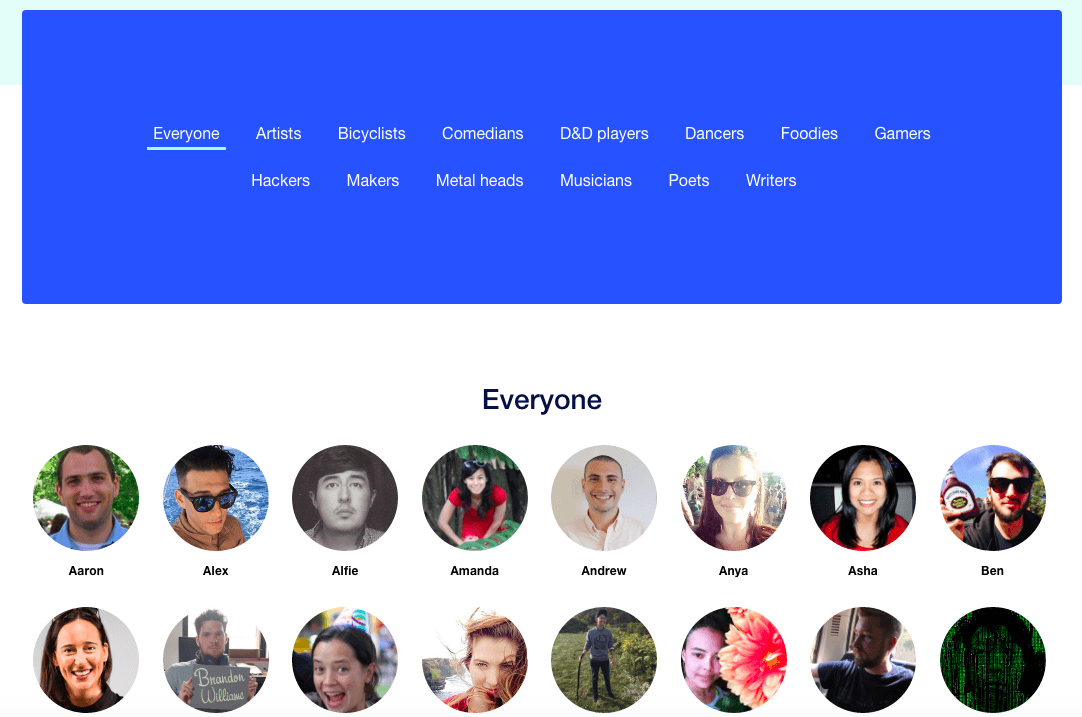 3. Bonobos
Bonobos is the largest apparel brand ever built on the web in the United States and it's easy to see why given the quality of its careers page which really encourages high-quality candidates to join the team. Bonobos use the power of copywriting to get their message across, especially when it comes to the culture of the organisation (see below for an example).

In just a few sentences, they manage to elaborate on a culture that is distinct from others (while having a go at the now almost customary 'fun' element in organisations like cool offices and ping pong tables!). The final sentence really hits the message home. In case you didn't notice, the title of the snippet above pays homage to the Olympic American basketball team of 1992, dubbed the 'Dream Team' and widely acclaimed to be the best basketball team ever assembled. This serves to highlight the high-performance nature of the company which will attract high-quality candidates looking for a new challenge.
There's also nothing more credible than a company getting some prestigious awards for their workplace, which is the case with Bonobos who are featured in the 'Best Places to Work' Awards from 2011-2013 (although the recent omissions could be a worry!).
4. AirBnb
AirBnb is one of the most innovative companies in the world today so them being featured on this list should come as no surprise. When you first land on the page, you immediately see a very strong and powerful opening value proposition. The focus is on making a difference in the world.

We have already spoken about credibility in terms of awards but as you explore the page more, you can see that AirBnb takes a different route with this. Their 'We Learn from the Best' section explains their Fireside Chats which involve bringing in industry leaders to share their experiences and wisdom, helping to inspire and teach their employees.
Call-to-action (CTA) is an element that tends to brushed over by many recruiters but designing an effective CTA is a critical step when trying to encourage candidates to apply for your job position. AirBnb nails this with their 'Apply Today and Change the Travel Industry' CTA. This is the mission of the company, explains why candidates should work for AirBnb and encourages candidates to take part in the journey.

5. Eventbrite
If you haven't heard of Eventbrite, it is the world's largest self-service ticketing platform which enables event organisers to plan, promote and sell tickets to events of all sizes – and their career page is awesome! Simplicity is the theme here – both the photos and the copy are high-quality.
What really pulls you in is the headline which has an interesting effect whereby a new word displays every few seconds after the headline 'In the Briteland we are:….'. Some of the words include 'dance queens', 'triathletes' and 'arcade enthusiasts' which showcases the personality and the type of people within the organisation.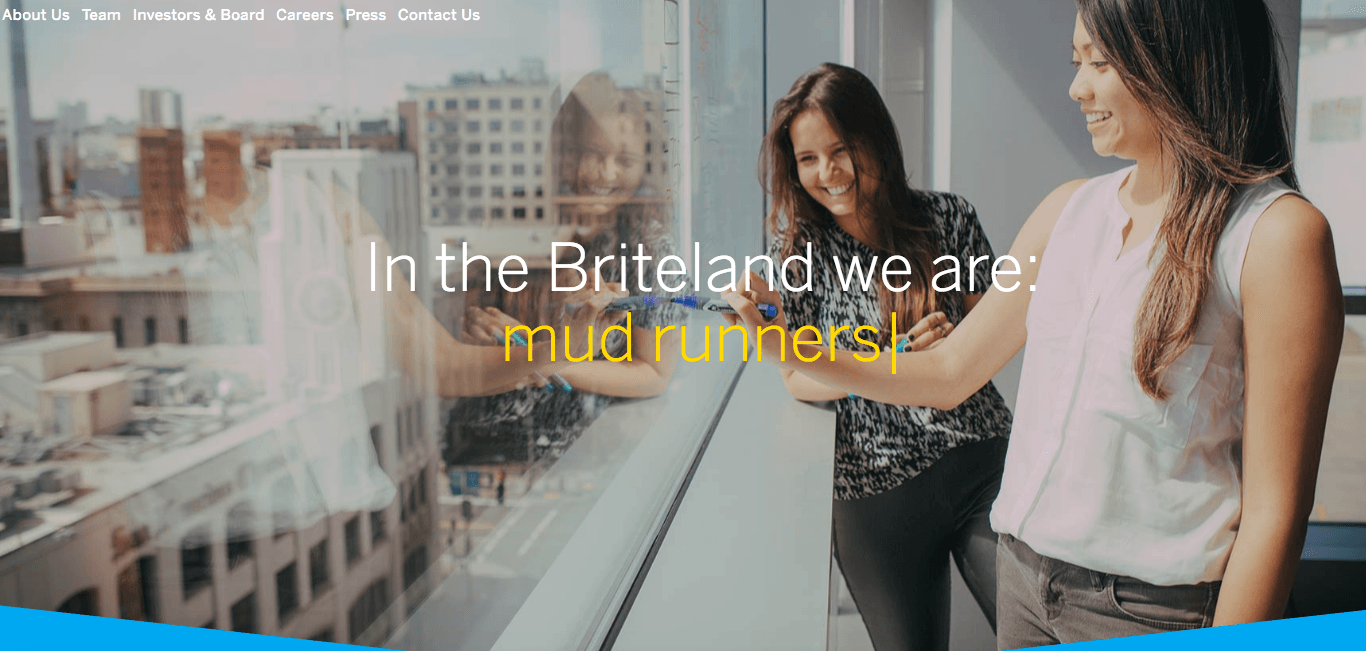 What is also really well done on the page are the CTAs. They not have only have one CTA where the potential candidate can apply for an open position, but they also have a second one for candidates that are not actively looking for a career move right now but want to stay in touch if future opportunities become available. Check it out below – great talent pipelining.

In summary, it is clear that having a well-optimised careers page can go a long way in attracting quality candidates….if you get the various elements right! Looking at the examples above, you should try optimising the following elements:
The overall structure of your careers site (site design and structure)
The layout of individual pages (page design)
How the text and graphic content on each page is designed (content design)
So these are some of our favourite examples of careers pages and hopefully they inspire you to help create one of the best careers pages for your company! Did we miss any other great ones? What are your favourite careers sites?
Not connected with us on social? Stay in touch and keep up-to-date with all the latest recruitment news, research highlights and our wide range of useful resources.
Find out how the likes of IBM, IKEA and Siemens
drive hiring excellence with SocialTalent
---