Keep up with the latest hiring trends!
/
/

Agile Mistakes – And How To Avoid Them
Agile Mistakes - And How To Avoid Them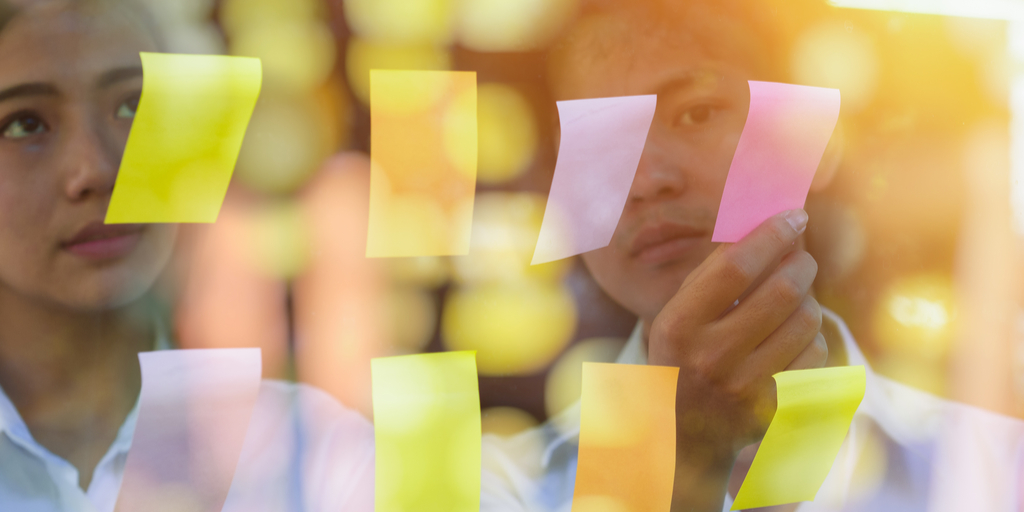 Throughout our agile series here on the SocialTalent blog, we've outlined how to get the best out of your team through sprints, kanban boards, and project planning. Knowing whether or not this methodology is for you is essential before diving right in, so take a look at part one of our series here.
Once you decide to take the leap, and start adopting this method for you and your team, you'll need to know your scrums from your kanbans. Understanding the way your team works best is essential before deciding on which practices to use from the Agile theory. Take a look at part two of our series here, to learn everything you need to know about scrum and kanban practices.
Noa Ferber then outlined the reasons why she believes hiring professionals need to be agile in her guest post for SocialTalent;
When I think about recruitment agility, I think of one of those high paced action movies. Die Hard, Jason Bourne. The hero is stuck in a situation he didn't predict, and in order to stop the bad guys, he'll needs to move fast and adjust. He needs to use the tools and resources he has at hand and be creative.
Finally, we want to draw your attention to some of the pitfalls that can hinder a team when adopting an agile methodology, and how to avoid them.
External Stakeholders
Once your team starts to get used to working in this new way, it can be easy to feel closed off from the rest of the business. Working on an agile team can feel like a secret club — nobody else understands it. While this can be useful for camaraderie and productivity within the team, external stakeholders can really throw a spanner in the works when they're not on board with the new way of working. Autocratic stakeholders can want things done now, and might find it difficult to understand why they need to wait for the next sprint.
How to solve: 
Try allowing a certain amount of points each week for ad hoc requests. If the sprint goes off without a hitch, and you have this time to spare, you can take something from the backlog and get ahead on the next sprint. Hint: it is the experience of the SocialTalent marketing team that not setting aside time for ad hoc requests will lead to trouble. You've been warned!
Team Work
When a team agrees on a list of tasks, and then assigns a deadline to complete them — the pressure, it would seem, is on. It is easy for team members for view the sprint as something they can pass or fail, when really the sprint is more of an opportunity to balance workload, and recalibrate when it doesn't work. This fear of failure can hold back members of teams, meaning that they are less likely to open up about what worked and what didn't. This can be a real blocker, especially in the early days of a team's agile workflow.
How to solve: 
The scrum master needs to present this new way of working in the right light from day one. Don't think of sprints as something your team passes and fails, wins and loses, but rather as opportunities to understand the limits of an individuals workflow, as well as the best way of working for the whole team. This method is supposed to support you and your team — not make you feel guilty for an incomplete sprint. Hint: anything not complete in one sprint can be moved to the next one, it happens all the time and your team shouldn't ever feel guilty for it!
Managers
As agile working generally means moving away from autocracies and micromanaging, there may certainly be some resistance from managers themselves. They might feel that implementing agile will undercut the value that they bring to the team. After all, once a team takes control of their workflow, what else is there for a manager to do?
Well, we know that managers are more than task dividers. They are mentors, project holders, and supporters of their teams. Managers, in an agile workflow team, will spend less time micromanaging and more time managing. Good for both team and team leader.
How to solve:
There's nothing managers need more than more hours in the day. Break down how much time will be saved by adopting this methodology, and bring up projects and ideas they they have had sitting on the table for months. Show them that this way of working doesn't remove them from the table, but that it makes sure they only need to come to the table for the important stuff — leaving the day to day management of tasks to the team and scrum master.
if you want to step up your training and become an Agile master, talk to us about our actionable, easy to use training on this and all aspects of hiring and work. Click the link below to find out more, and tell us what topic you would like to see us break down like this in our next series.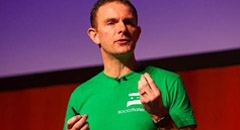 SocialTalent Recruiter Academy
A full library of videos that can help your team transform their hiring process
Find out how the likes of IBM, IKEA and Siemens
drive hiring excellence with SocialTalent
---