Keep up with the latest hiring trends!
/
/

Challenges with Linkedin as an agency recruiter
Challenges with Linkedin as an agency recruiter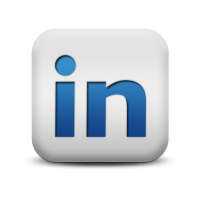 Everyone loves Linkedin in the recruiter world, jobseekers get to sell themselves, corporates get to brand themselves and recruitment agencies get to search all day on over 240 million profiles for "passive" candidates.
While I think the product is great and with constant new updates – Influencers, "Update me" and many more features it is becoming better all the time. Even with the endorsements that we give out about, I recently heard David Cohen in Linkedin in London and what he said struck a chord, "while we all have had people endorse us even though they don't know us, most people's top three endorsements are a pretty fair reflection of their key skills/ competencies" which I have to say won me over. Alongside this, social sourcers like Jonathan Campbell and Stacy Zapar are great at highlighting less orthodox ways of using the platform to get the most out of it from a sourcing perspective (especially as a free user).
While I understand that Linkedin is still mainly targeting the corporate market I do think they will face some challenges which I am not sure they have a solution for yet when it comes to recruitment agencies. It feels like the data they produce when you apply it to agencies does not have the same weight as with corporates for example:
One trend in the agency world is that with a move to more managed services and outsourcing of workers, corporates are outsourcing their people to recruitment companies usually with temporary contracts, but now, sometimes with permanent contracts. This alongside the fact that many contractors put the name of the agency down as their employer not the company they have been placed in means the company data will not be accurate. So the number of employees, the Talent Brand index, the number of people who have joined your company will all be incorrect as it's a combination of the agency workers and some of those who may be working for a corporate but have a contract with the agency. Cpl has 500 staff (and only about 350 are probably on Linkedin) but if you ask for the data on how many people work for Cpl the answer is 950. A lot of the analytics is based off this number so I think we need a better way of working this out to start with the right number. To be fair we may get to a stage where corporates do not want their temporary employees to state them as an employer given the contract as who knows how employment legal issues will evolve.
Secondly, there is a very clever feature with Linkedin where the algorithms allow you to be able to target profiles where on the right hand side of the page there is a picture of your face working with the company targeting you. While this is great for corporates it is not so good for agencies as in general we want them to work with the companies we are working with not us, so "picture yourself at Cpl" when we are recruiting a sub-sea engineer for an oil and gas company does not make sense, so a great feature but not as suitable for agencies (although interestingly it still gets a good click through rate). Knowing Linkedin, they are more than likely working on this as we speak.
I know LinkedIn is constantly iterating. Being able to change around your slideshare presentations or career profile looks are all great changes that I have seen in the last year so I know this is something they do. But I do think there is going to be a growing divide when it comes to employer branding of the agency and the corporate and it will be interesting to see how this evolves. There is also a future corporate challenge with non-permanent staff as to what company they can say they work for. The new role we will need more of is data auditors, not just in LinkedIn but in any big data initiative. Data is great but it has to be the right data.
What are your thoughts? Let me know in the comments below.
Peter Cosgrove
Follow @petercosgrove
Find out how the likes of IBM, IKEA and Siemens
drive hiring excellence with SocialTalent
---