Keep up with the latest hiring trends!
/
/

Confessions of the Recruitment Industry
Confessions of the Recruitment Industry
What's the average time you spend looking at a candidate's CV? Do you read every single cover letter that comes your way? Do you take kindly to photos on CVs? How seriously do you take a candidate's drunken Facebook photos? Some these recruitment industry confessions may shock you, others definitely won't!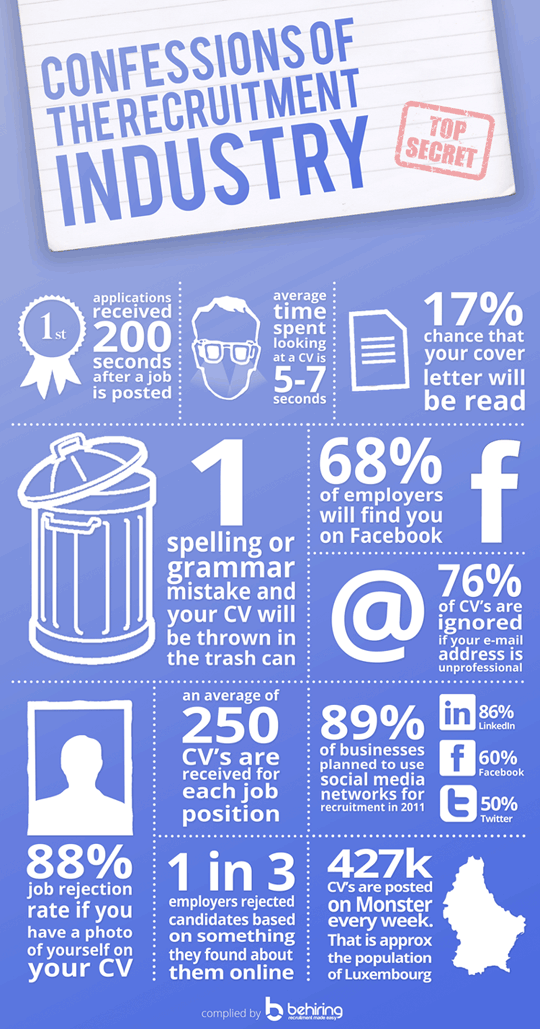 Will you be sharing this with your job seekers? Forewarned is forearmed after all. Are you guilty of "the 5 second scan"? Have you ever dismissed a candidate with a Hotmail email address? Let us know your recruitment confessions in the comments below.
Find out how the likes of IBM, IKEA and Siemens
drive hiring excellence with SocialTalent
---