How to: Find Free CVs on Indeed.com and.... Contact Them for FREE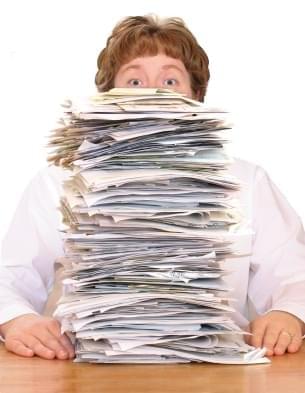 Imagine a website that currently houses over 1,360,200 CVs from a variety of talented UK professionals. Imagine that website was receiving 16,000 new CV uploads every week from even more talented UK professionals. Now imagine you could quickly and easily search through those CVs and once you had found the right candidate you could contact them for FREE. That's right, for free. You don't need to be connected to them in any way and you don't need to pay to see their email address. You'd want to get clicking right?
Well it just so happens that that website is Indeed.com. Huh?! The world's number one job site allows recruiters to contact candidates for free?! That's right sourcers, Indeed.com's Indeed Resume service allows recruiters in the UK, France, Spain, Italy, Belgium, the Netherlands, Canada, India, U.A.E., Australia, Brazil, Columbia and Mexico to contact any candidates they deem suitable via email for free. (Recruiters in the US have to pay $1 to do the same thing, but hey, what's one dollar when pinning down the perfect candidate is on the line?)
According the website's blog, "Indeed Resume offers a large source of resumes from every field with no financial commitment. Recruiters searching on Indeed Resume can target any combination of title, location, company, skills, experience level and education, and then use filters to narrow search results further to give precise results."
So how can you get the most out of Indeed.com? Well, here's our guide to how savvy recruiters should be using Indeed Resume:
– Use the Advanced Search Function
As with LinkedIn, any searches you undertake on Indeed should be conducted through the Advanced Search function. Fear not those of you who are still unsure of how to conduct a Boolean search, Indeed's advanced search acts as a Boolean builder and allows you to enter the most appropriate search terms in a variety of fields so you can find exactly what you're looking for. As mentioned, the advanced search acts as a Boolean builder, so when entering your search terms think of it like a Boolean string. If asked for 'Any Words" that equals to OR, "All Words" equals to AND and "None of these words" equals NOT. For a fully comprehensive guide to using to the advanced search feature click here.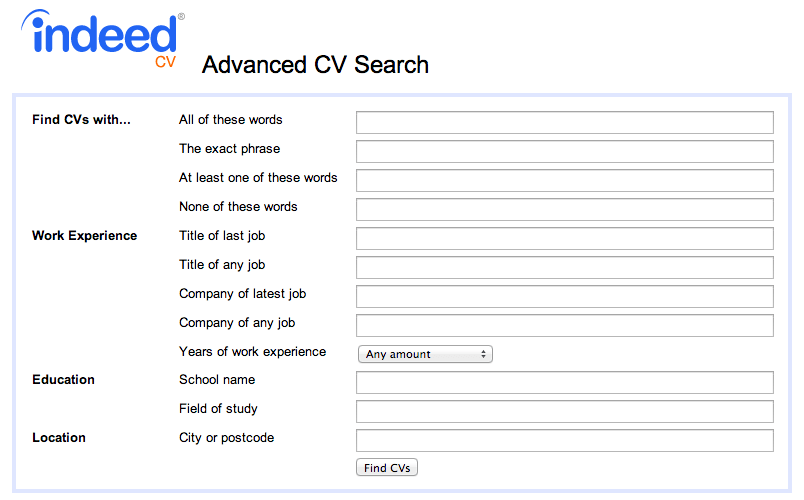 – Save, Share and Download CVs
Once you have completed your search you can easily save the CVs of the most appropriate candidates, forward them to your colleagues or download a copy of those CVs and add them to your ATS.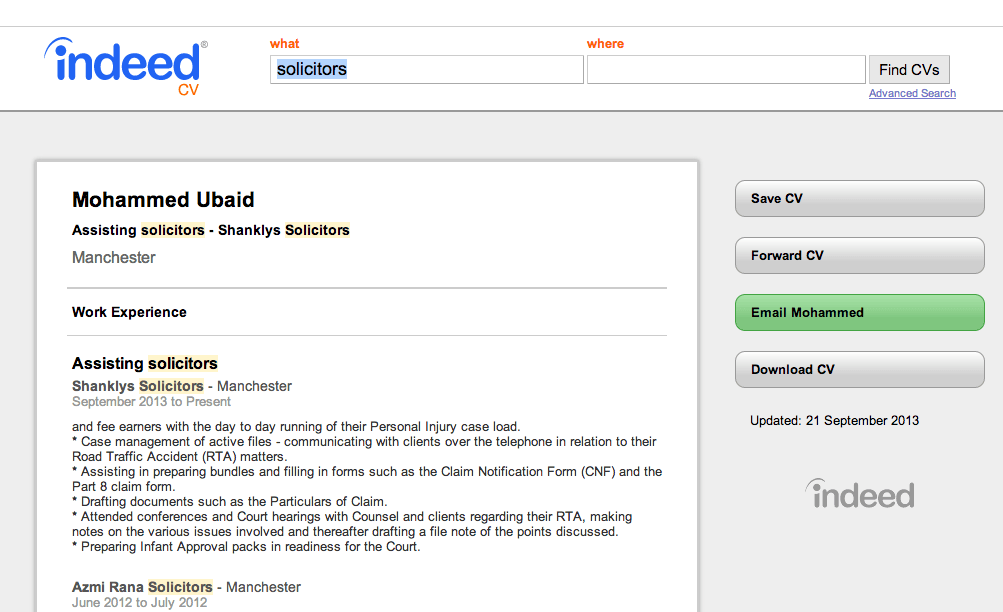 – Subscribe to the Personalised Mailing List
This is one mailing list you'll want to subscribe to! Indeed lets you create an unlimited number of email alerts relating to your relevant industries for free so you automatically receive an email when new CVs relating to your search are uploaded to the site. Fantastic time saver!

– Engage
Indeed let's you contact these candidates for FREE so make sure you make use of that fact. Don't waste the opportunity, engage effectively with potential candidates. You know these people are actively looking to be contacted by recruiters and employers which does make engagement easier, but it still pays to remember the main principals of engaging with candidates – personalise the message, keep it relevant and make it short and sweet.
Have you used Indeed Resume yet? Have you used the free contact service yet? How have you found it? Let us know in the comments below.
Want to keep up to date?
Join our 75,000+ subscribers who do!