Top 8 Recruitment Conferences You MUST VISIT in Spring/Summer 2015
Love them or loathe them, recruitment events and conferences are arguably the best way of staying in touch, not only with your fellow recruitment industry contemporaries but also with what's going on in the industry – the big issues, the latest technologies, the new tools on the market etc.  So if you're planning on attending a recruiting conference this year, make it a good one!
We've put together a list of 8 of the best worldwide recruitment events we'll be attending and that you should be saving the date for and why:
In-House Recruitment Expo
20th – 21st January, London

The In-House Recruitment Expo is a brand new UK exhibition designed for In-House Recruitment Leaders and teams responsible for sourcing and recruiting candidates within Corporate and SME businesses. If you're looking to network with peers, learn about new products and services that will help you find the best candidates, and pick the brains of some of the industries most brilliant minds (Lars Schmidt, Julie Johnson, Andrew Mountney, Jon Milsom, Alastair Cartwright, Mike Taylor and our own Johnny Campbell are all leading Keynote and Masterclass sessions), than the In-House Recruitment Expo is for you.
With over 70 exhibitors, a mix of seminars and workshops led by respected experts, masterclasses hosted by the industry's brightest minds, and a host of exhibitor presentations and demonstrations, we think it's fair to say that the In-House Recruitment Expo offers everything you need to make informed decisions about your sourcing practices and organisational objectives quickly, efficiently and with minimum pressure on your time.
Tickets:
Entry to the In-House Recruitment Expo is FREE for individuals who register here.
#tru Dublin Unconference
29th January, Dublin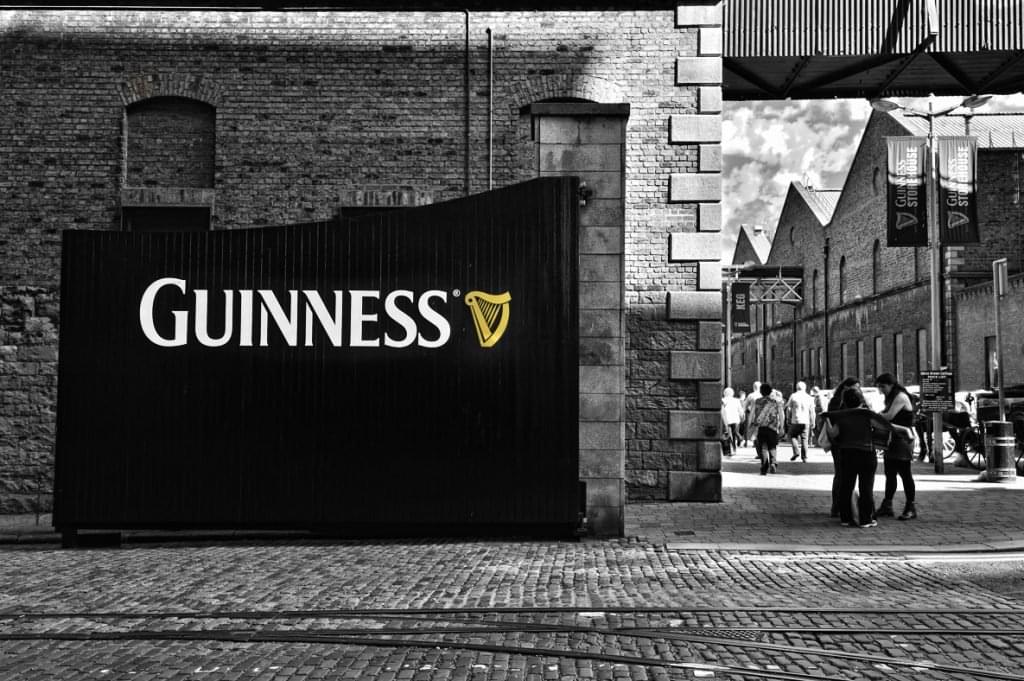 Ahhh, St. James' Gate. One of Dublin's most popular tourist distinations and the undisputed home of "the black stuff". But while Guinness may be the primary reason people from all over the world flock to Dublin city, come January 29th it will take second place to one of the world's most innovative recruitment events: #tru Dublin.
1. No Presentations
2. No PowerPoint
3. No Pitching
4. No Name Tags
5. No Dress Code
#tru Events are different to any other recruitment conferences out there. #tru is a recruiting unconference which means that in contrast to other conference and expo events, #tru is a gathering of minds, experiences and opinions as opposed to structured presentations and set talks. #tru sessions are run based on the BarCamp principle which means everyone can be an active participant in the recruitment and HR related discussions that take place, instead of just listening passively as they do when watching other speakers deliver talks at regular events. #tru's emphasis is on communication and the free exchange of ideas between professionals and as such is also a fantastic networking opportunity.
Bill Boorman is the brain child behind #tru. Since 2009, he's been travelling back and forth between 4 different continents and sharing his passion and experience of social recruiting, with a large audience of recruiting and HR folk. As such, he ensures that each #tru track or discussion, is lead by a thought leader in the industry. Previous track titles have included:
Twitter Success Stories
Campus To Career
Social Footprints
Fighting The Dragon of Social Recruiting ROI
Going Mobile '¬€œ Successful Apps
The Social Recruiter
Branding Inside Out
Facebook Recruiting: Fact or Fiction?
If you're looking for a break from regular conferences and would like to share in others' personal knowledge and opinions, as well as sharing your own, a #tru event is the one for you.
Tickets:
Tickets for  #tru Dublin can be found here, and are priced at '¬99.50+VAT.
Recruitment Agency Expo
24th – 25th February, London

This was one of the best events we attended last year, which is why we were keen to return again in 2015!
Now in it's 4th year, the Recruitment Agency Expo is the leading exhibition and conference for senior decision makers working within recruitment agencies in the UK. This year will see 28 free to attend seminars (on the most recent industry initiatives, the hottest topics, as well as new and developing products), 14 free training sessions (bite sized, best practice training content to immediately implement within your recruitment business) and with the opportunity to meet over 80 suppliers.
To see what you can expect from the event, check out this video from last year (see if you can spot any familiar faces!):
Tickets:
Entry to the Recruitment Agency Expo is FREE for individuals who register here.
SourceCon
24th – 25th March, Seattle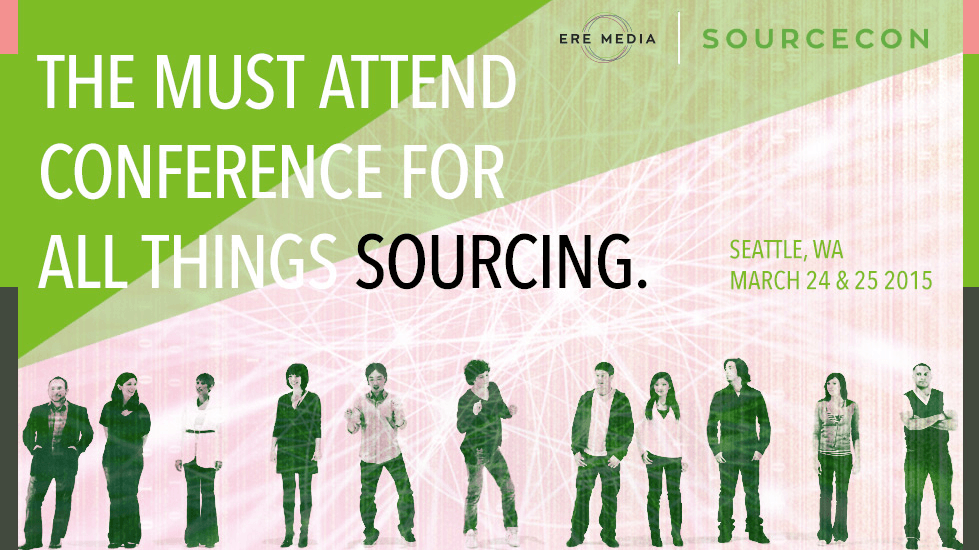 SourceCon tells the visitors to it's site that we must attend this event for 3 main reasons:
The agenda was BUILT FOR YOU – 100% of the agenda sessions focus on real sourcing results – tools and tactics you can use immediately.
They are on the FOREFRONT OF SOURCING – Take your career to the next level with the most creative and innovative sourcing techniques.
The networking is WORLD CLASS – Nowhere else will you be able to meet and learn from so many elite sourcers.
And we would have to agree wholeheartedly with every single one of those reasons!
SourceCon is filled with real experts who have actually worked and toiled in the trenches of recruitment and sourcing, and who know how to find THAT candidate. And they are very keen to share their knowledge with you. Speakers this year include Glen Cathy, Lars Schmidt, LinkedIn's Senior Hacker in Residence Matthew Shoup, Geoff Webb, Jim Schnyder, the site's editor Jeremy Robert's, Conni LaDouceur, Kelly Cartwright and our very own terrible two, Vincent O'Donoghue and Johnny Campbell. And events are spread out across 3 different areas; the Sourcing Lab (where experts share secrets, best practices and their favourite tools); the Fundamentals Track (which explores the core fundamentals to strengthen your know-how); and the Leadership & Strategy Track (which will discuss leadership and the strategic sourcing initiatives that can take you to the next level).
Tickets:
Tickets for SourceCon can be found here, and are priced at $995.
ERE Recruiting Conference
27th – 29th April, San Diego

To put it simply, if you lead your company's recruiting function, manage a team or control the budget and strategy development for talent acquisition, ERE is for you.
As the competition for top talent continues to intensify, firms need to institute high-level strategic practices that are bold, unique and effective. And the speakers (including Hinda Chalew, Susan Collins, Mark Craig and Ron Mester) at the ERE Recruiting Conference are making it their business to help you and your firm achieve just that.
ERE's TED-like Talks, will expose you to new ideas and challenge your way of thinking about the recruitment industry, while forever changing the way you approach how you manage your day and your talent acquisition activities. It's big, it's bold and it's well worth a visit!
To see what you can expect from ERE, check out the video below:
Tickets:
Tickets for ERE Recruiting Conference can be found here, and are priced at $1,495 until tomorrow (after which the price will rise to $1,795).
SHRM Talent Management Conference & Exposition
27th – 29th April, San Diego

Recruiters in SanDiego are certainly spoiled for choice come 27th- 29th April this year! But while ERE is specifically focused on leaders of talent acquisition teams, the SHRM Talent Management Conference & exposition is designed specifically for recruitment and talent management professionals, and aims to give them the tools, resources, innovations and solutions they need to evolve their human capital strategies.
SHRM is a typically fast- paced, energetic conference with no shortage of ideas that will advance you personally and professionally. And this year will be no exception. Topics important to every recruiter, such as diversity in hiring, Workflex, Millennial and generation-based recruiting, and global considerations will all be covered in depth this year, and areas such as Onboarding Techniques, Recruiting & Talent Acquisition/Management Strategies, Engagement & Retention, Metrics & Analytics, Social Recruiting & Technology, and Leadership & Skill, will all be addressed.
So if you're looking to get the knowledge you need to succeed in your role, head on down to SHRM Talent Management Conference & Exposition.
Tickets:
Early bird tickets for SHRM Talent Management Conference & Exposition can be found here, and are priced at $1,270.
Talent42
9th – 10th June, Seattle

Talent42 differs from other recruitment conferences as it caters solely for tech recruiters. The team at Recruiting Toolbox (who are all former tech recruiting leaders from companies like Amazon and Yahoo), first came up with the idea in 2012 and decided to base their conference around one simple question with one simple answer:
What's the difference between a traditional recruiting conference, and a tech recruiting conference? Engineers of course!
John Vlastelica, Recruiter Toolbox's managing director and Talent42's producer, believes it takes a very skilled and knowledgable recruiter to find great tech talent. Candidates are notoriously hard to find and will often go to lengths to prevent themselves from being found on the likes of LinkedIn. That is why Talent42 focuses on providing tech recruiters with the latest insights into their hard to reach candidates in the form of new websites to find candidates and cool tools to help with the tech hiring challenge. The conference also offers ample networking opportunities, best practice sessions for attendees and product demos.
The show has sold out for three years in a row now and is attended by both tech recruiters and tech leaders, so anyone considering purchasing tickets to the event is advised to do so, as soon as possible. They promise Talent42 #willnotsuck!
Tickets:
Early bird registration for Talent42 runs until February 1st here, and tickets cost $995.
Strategic Talent Acquisition Conference
22nd – 24th June, Boston

The Strategic Talent Acquisition Conference connects in-house talent acquisition leaders with thought-leaders, peers, and technology providers in the talent acquisition space. Not only that, but the 3 days of innovative client case studies, panel discussions and networking events, will help prepare you for the next generation of talent acquisition.
On the conference's website, it states "With evolving talent demands, we can't just mirror today's talent tomorrow.  Seventy percent of business leaders are concerned about the availability of key skills, according to PwC's 2014 CEO Survey. Proactive recruitment leaders are tackling the skill gap through data analytics, supply and demand forecasting, key performance indicators, succession planning and workforce planning." And at the Strategic Talent Acquisition Conference is going to help you do just the same.
With topics from 'How to Align Talent Acquisition to Business Forecasts' to 'Personalising the Candidate Experience through Data Analytics' to 'Communicating and Operationalizing Diversity in Your Employment Brand via Social Media', there literally is something for everyone at this conference and you will be more than delighted that you decided to attend.
Download the brochure here, or find out what last year's attendees had to say here.
Tickets:
Tickets for the Strategic Talent Acquisition Conference can be found here, and early bird passes start at $1,495.
Are you planning to attend any other recruitment conferences this year? If you are, please, please, please let us know where, when and why you're making the effort to go.
Want to keep up to date?
Join our 75,000+ subscribers who do!