Keep up with the latest hiring trends!
/
/

The Do's and Don'ts of Online Job Hunting
The Do's and Don'ts of Online Job Hunting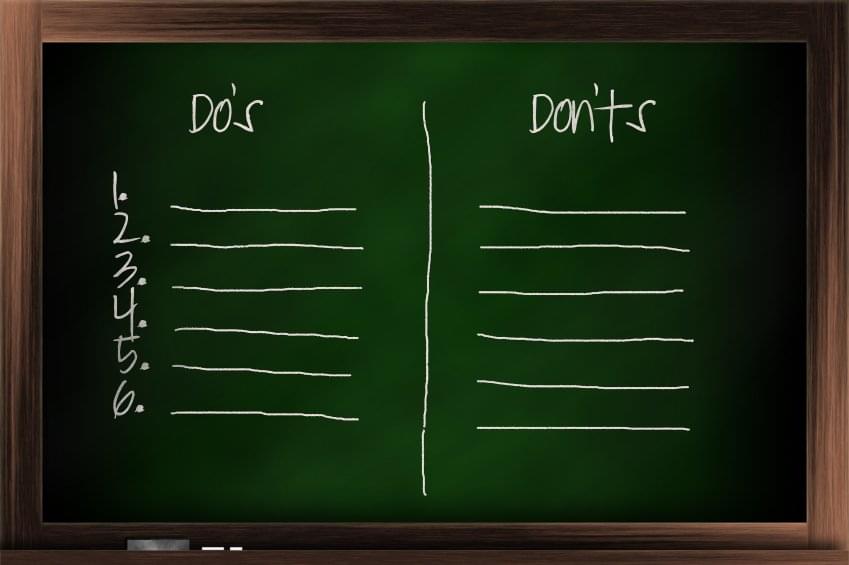 The internet has helped to fundamentally change the way we seek jobs, making the entire process easier and faster, while giving us the potential to widen our searches. Yet, whether you are seeking manual labour, admin work or a job in financial services, there are certain tricks that can bring success and other things which should be avoided at all costs!
Below, I present a list of some of the key do's and don'ts of online job hunting:
DO Create a Generic CV For Recruitment Sites
Having at least one copy of your credentials constantly available for perusal by recruiters and head hunters can significantly boost your recruitment prospects. In general, job recruitment sites are the best route to go down, but make sure you read and understand the terms and conditions before uploading personal information.
DON'T Send the Same CV to Every Employer
A generic CV is great for recruitment sites and can serve as a helpful starting point, but your CV must be tailored for any positions you actively apply for. The things you would highlight when applying for a retail job may not appeal to someone working in financial services recruitment and vice versa, so modify your CV to fit the job description.
DO Research the Companies That Interest You
One of the key benefits of online job hunting is having information at your fingertips, so take advantage of that fact. If you are interested in a vacancy, visit the employer's website and social media accounts to get a clearer idea of their values. Moreover, websites like Prospects and Glassdoor offer employer profiles and company reviews.
DON'T Get Tempted to Fire Off Applications Too Quickly
Another advantage of the internet is the speed with which an application can be completed, yet this can be detrimental to the job search process. Often, people try to meet a target for a certain number of applications per day, but this is the wrong approach. Success comes through the quality of your applications, not the quantity.

DO Follow Recruiters' Application Requirements
If you find a job that interests you and you have the right qualifications and experience, the last thing you want is to miss out based on a silly error in your application. Make sure you follow the employer's instructions carefully. This includes putting any requested information into your email cover letter and providing appropriate contact details.
DON'T Negate Offline Job Seeking Techniques
Overall, the internet is an extremely useful job hunting tool, but it should not completely replace conventional offline methods. Despite the rise of digital technology, jobs are still advertised in newspapers and local publications, while offline networking, cold-calling and physically handing in a CV remain effective ways to widen your job search.
Author Bio:
Ian Reseigh is the founder of Pure Resourcing, a specialist mortgage recruitment firm in the UK. He has been working in financial services recruitment industry for over 20 years and enjoys keeping a close eye on how economic trends influence the financial services industry. Feel free to connect with him on Twitter.
Find out how the likes of IBM, IKEA and Siemens
drive hiring excellence with SocialTalent
---