Keep up with the latest hiring trends!
/
/

The Truth about Job Scraping Aggregators
The Truth about Job Scraping Aggregators

In late April, UK recruitment powerhouse Evenbase announced the acquisition of JobRapido for the princely sum of '¬30m. JobRapido is the latest site to grab the attention of recruiters amongst a growing number of job aggregation web-sites or job-scraping sites led by companies like Indeed, SimplyHired and CareerJet. There is a lot of debate about the value or usefulness of such sites amongst recruiters, myself included, which is why I was so interested by a report we recently completed for a client on the effectiveness of their careers site.
Using our client's Google Analytics we analysed from where they were receiving the most application referrals and looked at patterns and trends amongst the various users who trafficked their site. Our primary focus was on the source of referral and trends for those website visitors that ended up applying for jobs, as this is the conversion metric that our client cares most about, but we also compared these stats to other page views to understand where they should be focusing their online efforts. The results were extremely enlightening and so to confirm that this wasn't an anomaly we ran similar reports against other client sites to see if the trends were consistent, and they were!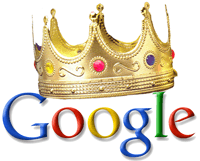 1. Google Referrals are King
Overall, our client's site received 33% of its traffic from organic searches within Google. Many of our other clients were higher, some lower but that's not what is important. Of all views to each of our client's top 20 performing jobs on their site, viewers referred from Google searches were nearly 10% more likely to apply for a job whilst referrals from job aggregation sites were nearly 15% less likely to actually apply for the job after viewing it. Overall, the jobs that converted the most viewers to CVs received tended to receive significantly more viewers from Google than anywhere else. There were several exceptions, of course, where the conversion rate of viewers from sites like JobRapido or Indeed were above 50%, but these were few and infrequent. Applications received from Google traffic were consistently higher than the % of viewers from the same source.
2. Direct Visitors are the least Valuable
This surprised us the most. Viewers of job descriptions who had originally come to the site after typing the web address into the web browser (direct visitors) were 22% less likely to apply for jobs than the norm. This was an even worst stat than the job aggregators! It would appear that investing your time being found for keywords in Google leads to 32% more CV applications than promoting your actual website address. Who'd have thought?
3. Time spent reading the Job Spec is irrelevant
The average time on page for high performing jobs was pretty much the same as low performing jobs. Sometimes people read a job description for 3 minutes, sometimes 50 seconds. Whether the job description was lengthy or short doesn't seem to have any bearing on whether or not someone is more likely to apply for that job; it appears that it is not the size of the text that counts but what you do with it. Women have been telling men something similar for years!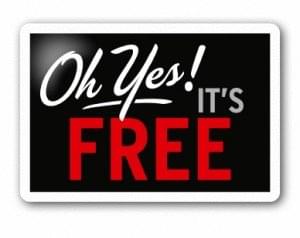 The conclusions we made were that job scraping aggregators are a potentially important source of traffic to your website and can provide you with between 10% and 30% of the CV applications that you will receive from your website but spending time optimising your site for organic search results in Google is definitely time well spent. Writing great copy is vital to converting visitors to your search engine optimised job description and should ensure you receive a great deal more applicants going forward. We wrote an opus several weeks ago on how to get your jobs found on Google; check it out here to get you started.
Indeed is the world's leading job-site (Alexa rank of 289 in the world) but JobRapido has come from nowhere in 2011 to now rank as the world's second most popular job-site (Alexa rank of 413 in the world) and both beat Monster and CareerBuilder for global traffic. The web stats would suggest that the success of these two aggregators is a welcome free source of CVs/ Resumes but what Google Analtyics and Alexa cannot show is how suitable those applications are?
What's your experience of applications from Job Aggregators? Is there much of a difference in quality between the free aggregators and the paid job boards or have you given up totally on trying to attract applicants in favor of pure direct sourcing?
Find out how the likes of IBM, IKEA and Siemens
drive hiring excellence with SocialTalent
---