Keep up with the latest hiring trends!
/
/

The Ultimate Checklist for a Complete Compliance Self-Evaluation
The Ultimate Checklist for a Complete Compliance Self-Evaluation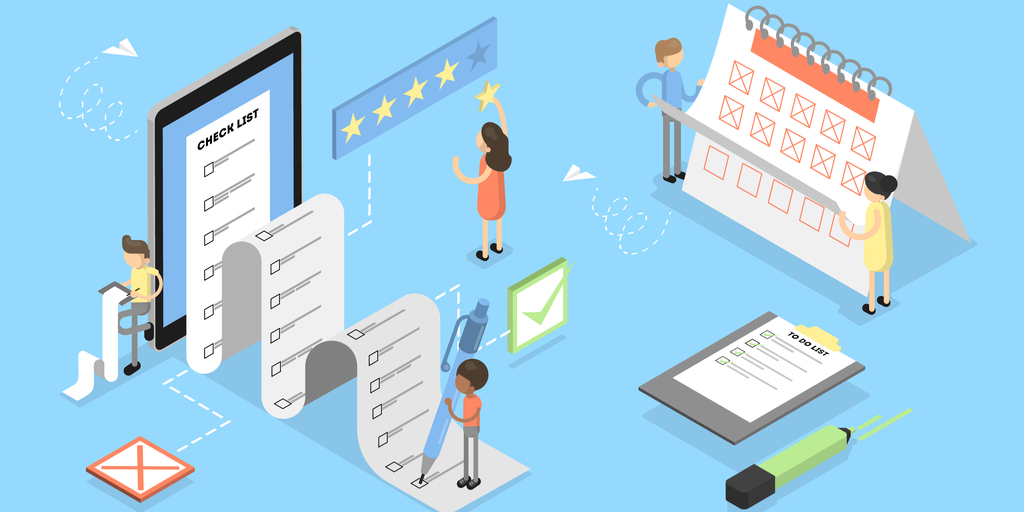 This post originally appeared on the Direct Employers Association blog. 
One subject that has been on the minds of government contractors for most of the year is the announcement that over 1,000 corporate scheduling announcement letters (CSALs) were mailed. CSALs are an OFCCP courtesy notifying the government contractor that an official scheduling letter and the itemized listing will be delivered in the near future. That letter can arrive anywhere outside of 45 days from the receipt of the CSAL.
There is no regular time interval in which the OFCCP will send CSALs. In fact, the OFCCP will analyze how many are remaining from a previous list before sending the next batch. CSALs are mailed directly to the establishment undergoing the evaluation, so be sure to check with your individual HR teams on site to determine if one has been received.
If you have received a CSAL, there are some things you can start preparing right away:
Review your Affirmative Action Plan (AAP) and check all of your analyses (workforce analysis, job group analysis, availability analysis, and utilization analysis; check out our AAP webinar series for more help!).
Identify potential problem areas and have answers prepared.
Ensure you don't have a one-size-fits-all AAP. An AAP prepared for the corporate office won't work for each establishment.
Conduct a pay equity review under attorney-client privilege, and fix any potential problems now.
G

o to your career website and verify that the procedures you have in place for workplace accommodation requests work.

Pro tip: The OFCCP will do exactly that when they start the compliance evaluation, so it is best you find the errors before they do.

Check that there is an EEO tagline on all external positions and job advertisements.
Ensure all contracts have an EEO statement.
Verify all your jobs have been listed at the appropriate state workforce agency or appropriate CareerOneStop in accordance with the VEVRAA mandatory listing requirements.
But what if you didn't receive a CSAL? Time to relax, right? Not exactly.
Even if the OFCCP did not identify one of your company's establishments as a potential compliance evaluation target, that does not mean you are in the clear for good. It's best to use this opportunity to get your ducks in a row to be prepared for the future. In addition to the items listed above, consider the actions below as part of your government contract responsibilities:
Prepare a quarterly compliance evaluation checklist and verify the following items have been done correctly:

VEVRAA mandatory job listings
AAP calculations
Outreach assessments for VEVRAA and Section 503

Semi-Annual Training Opportunities

HR Director
Managers
Recruiters
Establishment Leaders
You can also check out a list of resources should you have questions about building out your compliance evaluation readiness program:
Standard Compliance Evaluation Report (SCER) which is part of the Federal Contractor Compliance Manual (FCCM)
DirectEmployers OFCCP Week in Review for the latest government contractor news
Federal Contractor Corner on Connect which is a collection of resources from around the web to help you with your government contractor obligations
Visit the Connect community for DirectEmployers Member companies to crowdsource and connect with other government contractors
Jen Bernhardt is Vice President of Membership Engagement at DirectEmployers Association. Known for her high-energy and motivated personality, Jen has been assisting and educating Members of the Association on VEVRAA and Section 503 OFCCP compliance regulations for over seven years
DirectEmployers is the premier educators on OCFFP compliance in the recruitment industry. Discover their exclusive content on the SocialTalent platform by contacting us directly
Find out how the likes of IBM, IKEA and Siemens
drive hiring excellence with SocialTalent
---