Building your B2B Sales Engine (Infographic)
This infographic from Sales Engine Media breaks down exactly what is required to create a well-oiled B2B sales engine.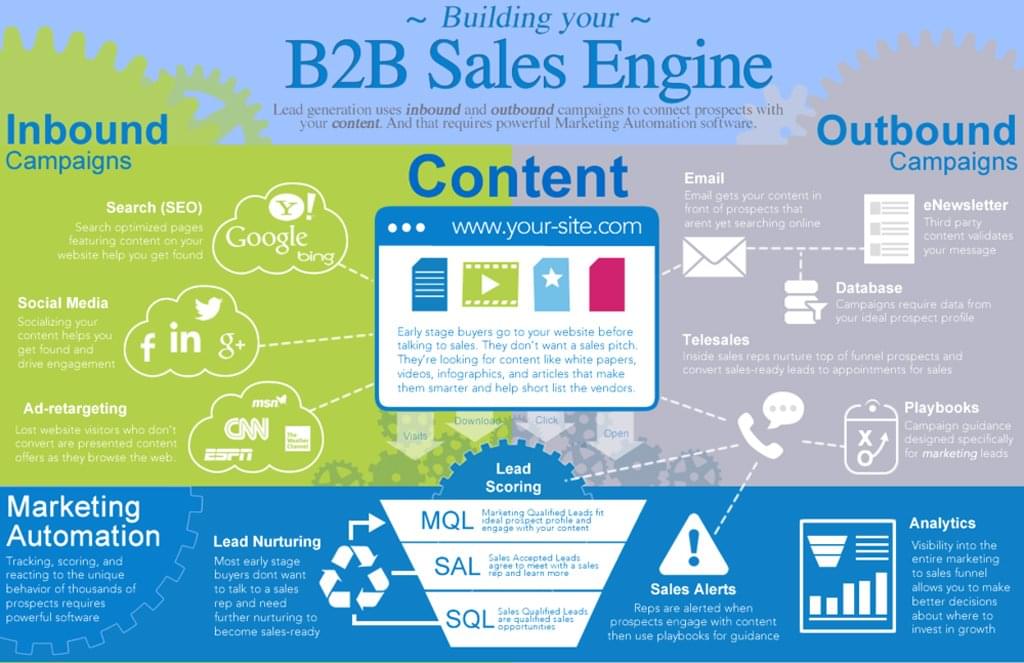 Can you take some inspiration from this and apply it to your organisation? If you feel like you need more than just an infographic why not contact the SocialTalent team for more information on how you can turn your sales team into a deal-hunting machine!
Want to keep up to date?
Join our 75,000+ subscribers who do!