Keep up with the latest hiring trends!
8 Fact-Filled Recruitment News Stories this Week - 14th December 2015
In recruitment news this week:
U.S. Workers Rely First on the Internet When Job Hunting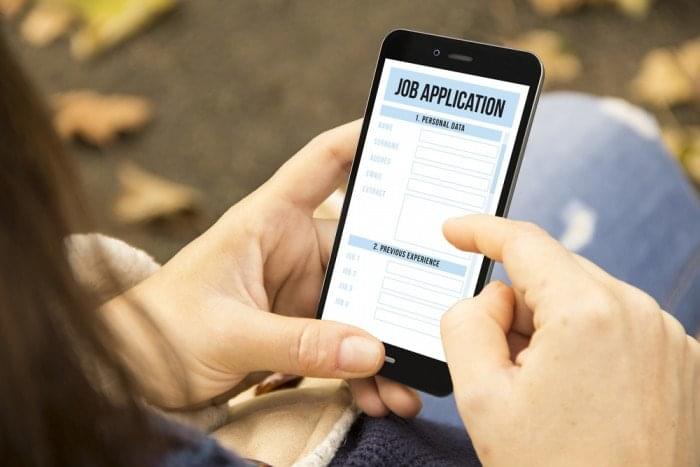 According to brand new research conducted by the Pew Research centre, Americans are as likely to turn to the Internet when searching for a job as to their friends and connections, and many of those who do consider the Internet more important than any other resource.
Surveying 2,001 adults, Pew researchers found:
1. The Internet is a key resource for reaching active job seekers.
54% of job seekers have is used the Internet to look for a job; 45% have applied for a job online. And those numbers are rising. Among those who have looked for a job in the last 2 years, 90% went online and 84% applied that way.
Job seekers also turned to their friends and family and professional connections and even friends of friends. But even adding them all up the total — 80% — comes to just one percentage more than those who used the Internet in their most recent search. A majority, of course, used multiple methods to find work. But no one source came close to the percentage that went online. Even more significant is that 34% of the online users considered it their most important single resource. That's well ahead of family, friends and professional connections.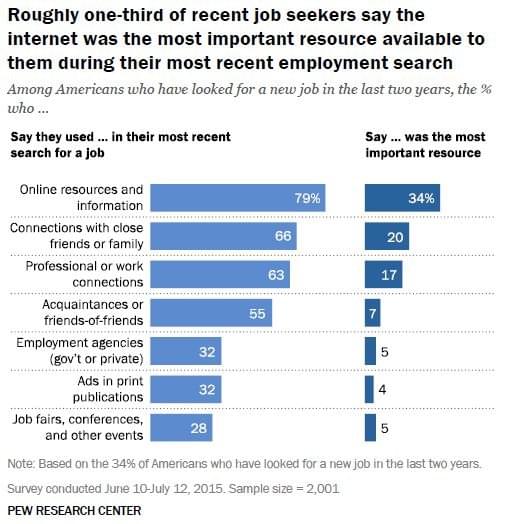 2. Mobile optimised career sites are essential for reaching millennials and diversity candidates.
4 in 10 jobseekers are using their phones to search and apply for jobs. As you might expect, Millennial jobseekers — those between 18 and 29 — are the heaviest phone users; 54% have used their phone for job hunting.
What you might not have expected is that those between 30 and 49, the mid-careerists who have the background and experience to step into management or step up the ladder, are also using their smartphones to job hunt. Pew found that 37% of those in that age group have searched by phone; and the more they earn and the better educated they are, the more likely they are to use a phone. What's also interesting is that as a group, black people are more likely than white people or Hispanics to search by phone.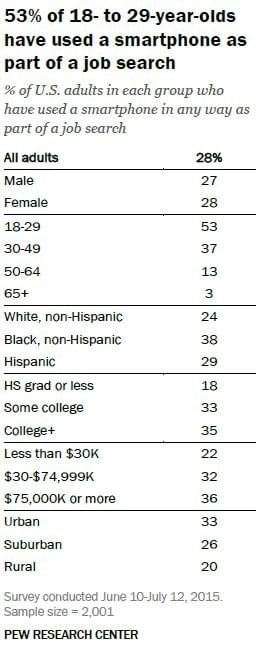 3. You can't overlook the importance of social media in connecting with candidates and spreading the word about your opportunities.
Interestingly, there's not a huge difference in social media job activity between the 18-29 age group and the 30-49 group. Pew found that both age groups use social media equally in letting friends know about opportunities.
However, Millennials are more aggressive in using social media in their job search (43% to 36%) and more likely to apply to a job they found there.
The Pew report also found that black people exceeded white people and Hispanics in searching and researching jobs, in letting friends know of jobs, and in applying for jobs found on social media.
Tinder: The Next Big Recruitment App?!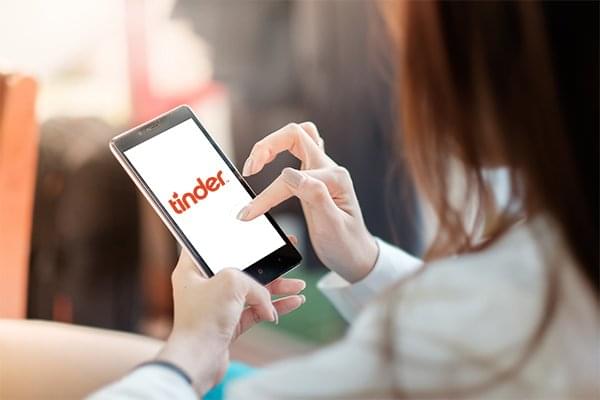 The CEO of a London-based company has revealed her rather unusual method of sourcing talent. Instead of relying on conventional career-oriented platforms like LinkedIn, Ariella Young prefers to use Tinder.
The 30-year old founder and CEO of Mychefit, a platform that sends chefs to cook in people's homes, has revealed that she has found at least two chefs through Tinder.
"I was using Tinder obviously for dating and then I saw some profiles where they were wearing aprons," Young told Business Insider. The CEO explained that she usually approaches the men by asking if they are chefs before explaining that she may be interested in hiring them. Oliver, who didn't reveal his surname, is one of the two chefs Young has recruited through the dating app so far. When Oliver asked Young why she didn't use conventional methods, like recruitment agencies, to source talent, the CEO replied that she liked doing things her own way and that she "figured this is more authentic, plus looks are important."
The Tinder-hires have also resulted in more recruits, as both chefs have introduced Young to their friends, several of which have been hired by the start-up.
However, Young told Business Insider that her relationship with her staff is "strictly professional. I'm not dating. I'm still single."
Young is not alone in using Tinder to recruit candidates. Recruitment Grapevine recently wrote a story about how Amazon allegedly used Tinder to find engineering candidates. According to the article, the online shopping giant has reportedly started putting out ads on the dating app, asking potential engineering candidates to swipe right for a chance to work at Amazon. Instead of a profile picture of an attractive person, the ad has a picture of the actual advert which says: "We are hiring engineers! This is not a scam, we are actually from the AWS Recruiting trying out this method to find top Engineering Talent. Please swipe right if you are open to learning more about engineer positions at AWS."
TalentSky Is Building A Professional Network With A Focus On Verified Skills

Rick Devine has spent more than a decade as an executive recruiter, and even introduced Steve Jobs to his eventual successor Tim Cook back in 1998. Now he's working on a startup called TalentSky, aiming to address some of the big problems he sees in the hiring landscape — specifically, the "skills gap," where employers can't find job applicants with the skills they need. For Devine, the issue is that "the change in the complexity of work, or the evolution of work, is accelerating at a faster rate than the ongoing development of workers."
TalentSky is supposed to make it easier for individuals to showcase the skills they already have. Those skills are verified by ratings from colleagues, and not just the random "Yeah, this person knows about journalism!" recommendations you might find elsewhere. (Uh, no offense to the people who give me positive ratings on LinkedIn.)
On TalentSky, you rate someone's skills on a scale from "basic" to "expert." The individual ratings are anonymous, but to rate someone you have to be connected through at least one of their "work moments." The ratings are also weighted, so presumably a colleague or boss who's worked closely with you for years will have a bigger effect on your overall scores than someone who collaborated with you once.
In addition to highlighting the skills you already have, TalentSky could also help you identify the skills you need to get the jobs you want. Devine's plans on that front aren't limited to individual job applicants, but to broader trends in recruiting.
"You have to get the industry to speak as one with regard to skills," he said.
In other words, he wants to bring together leading companies in each industry to identify the kinds of skills that they're looking for. To that end, TalentSky has also worked with IBM's Smarter Workforce initiative to create what it calls a "universal employer-to-professional skills language," so that there's less ambiguity when an employer or job applicant is talking about a specific skill.
TalentSky is currently scheduled to launch in January, when we'll probably hear more about the product and the industry partners. In the meantime, the company is announcing its board of directors, which includes:
Robert Edwards – former CEO of Safeway, currently on Target's board of directors
Stephen Gillett – former COO at Symantec
Todd Hewlin – former partner at McKinsey
Eva Sage-Gavin – vice chair of the Aspen Institute's Skills for America's Future advisory board
Gabrielle Toledano – Chief Talent Officer at Electronic Arts
It's Taking Longer to Fill Jobs Than EVER Before!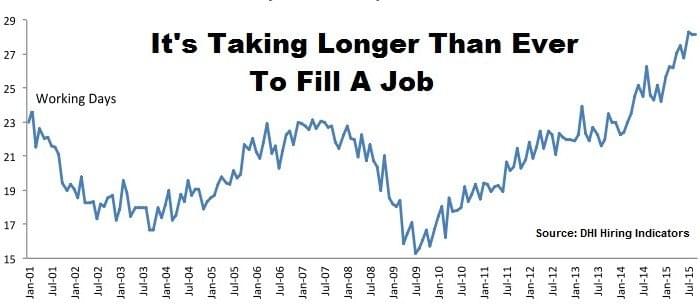 According to ERE.net, agency recruiters in the MRI Network say it now takes more than 3 weeks from the first interview for candidates to get an offer. If that doesn't seem long, you should know that 3 weeks is just about the quickest offers are being made. For 53% of the candidates MRI recruiters represent, it takes hiring managers more than 5 weeks to make an offer.
No surprise then that when an offer is rejected, 44% of the time it's because the candidate has taken another job. Another 14% get turned down because they took their employer's counteroffer.
If you're tempted to dismiss these findings as something unique to MRI, that would be a mistake because the latest MRI Recruiter Sentiment Study echoes what other, broader analyses are finding: It is taking longer and longer to fill a job.
The DHI-DFH Mean Vacancy Duration Measure (from the company formerly known as Dice) has been climbing nearly every month. The report issued in November (covering September) says it now averages 28.1 working days to fill a job. That's a national average for all jobs in all industries. Some sectors are having a far harder time filling openings. The November report cites two examples:
46.9 days to fill healthcare jobs
46.8 days for financial services jobs
Earlier this year, a Bersin by Deloitte blog, promoting the release of Talent Acquisition Factbook 2015, said the benchmarking report found companies reporting it takes them an average of 52 days to fill a job, up from 48 days in 2011. Why is it taking so long to fill jobs? For some occupations, certainly, there are more jobs than candidates.
Michael Durney, CEO of DHI Group, which sponsors the report, says,"Our customers tell us positions which are particularly difficult-to-fill include nurses, developers, and (IT) security professionals." In other cases, as Durney notes, it's the quest to find the best qualified talent: "Hiring managers tell us the time to fill open positions has lengthened compared to last year, primarily due to a struggle to find qualified candidates."
More than a few recruiters say there are other factors at work, including qualification inflation and hiring manager fear of making a mistake. Since the Great Recession, companies have raised the stakes, demanding ever-higher levels of performance with the same or fewer employees. That puts tremendous pressure on managers to hire well, which is prompting them to demand more experience and more skills, even when the job doesn't require everything they want.
Whatever is behind the ever growing time to fill — and very likely it's a combination of all these factors — John Sullivan estimates the economic impact "from missing a single game-changer, purple squirrel, or innovator recruit to be over $1 million each."
The biggest losers also tend to be the largest companies. According to the DHI Hiring Indicators reports, employers with more than 5,000 workers averaged 61.3 days to fill a job over the seven months from Jan-Aug. That is a 51% increase since the end of the recession in 2009.
Averages, of course, are just that, making it possible for some very hard-to-fill positions to skew an overall time to fill statistic. The MRI Recruiter Sentiment Study strongly says that is not what's happening.
Keep in mind that the candidates presented by third party recruiters like those working for MRI have already been vetted by recruiters with a powerful incentive — earning a fee — for presenting the best talent. Yet it still is taking a majority of hiring managers at least five weeks to make an offer.
It may be a testament to their candidate relationship skills that most MRI recruiters — 73% — report a turndown rate of 10% of less. Yet that still leaves 27% of the recruiters who have experienced higher candidate rejection rates, even higher than 25% for some. And while candidates turn them down because they've taken other jobs, the second leading reason is the package they were offered was lower than they expected.
As one MRI recruiter said in response to the survey, which again found 90% of the respondents declaring the labour market to be driven by candidates:
"Despite being in a heavily candidate-driven market for several years, most companies still follow antiquated hiring practices, even for critical positions. They refuse to acknowledge that the market is candidate-driven".
Deloitte No Longer Wants to Know Where Its Applicants Went to College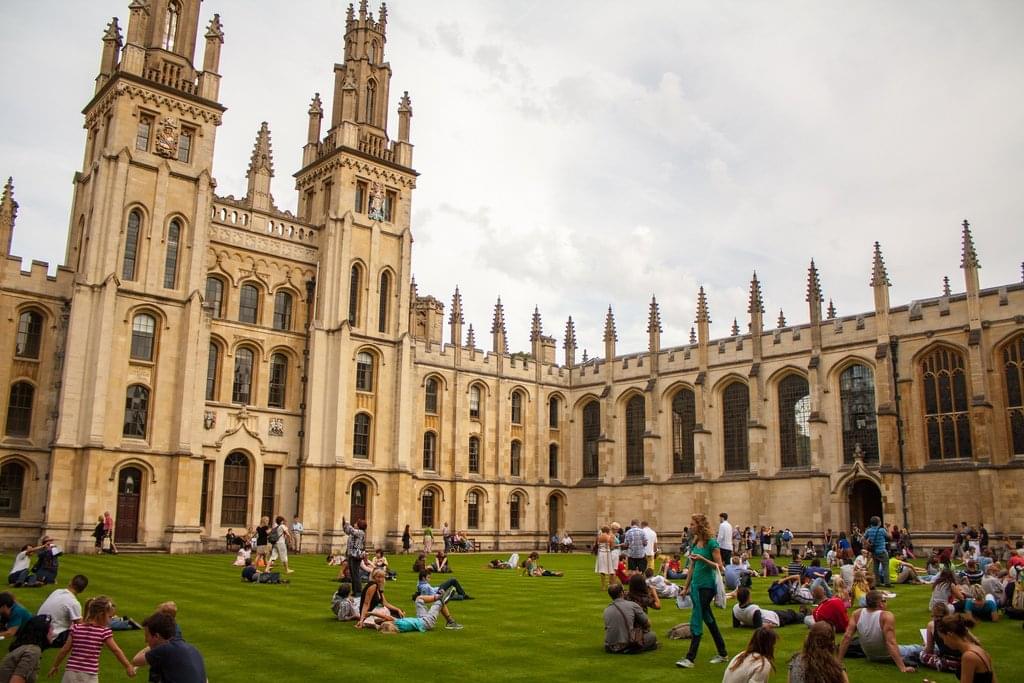 Two weeks ago, we heard that HSBC will now actively require recruitment firms to send 50/50 name-blind candidate shortlists only, this week, one of Britain's largest companies no longer wants its recruiters and hiring managers to know where its applicants went to college, school or university.
"We are calling it school and university-blind interviewing," Deloitte's Head of UK Resourcing, Victoria Lawes, said in an interview with LinkedIn. "What we really want to do is ensure that, whoever is recruiting isn't consciously or unconsciously favouring a person who attended a certain school or university."
Deloitte plans to hire around 1,500 school and university graduates in the UK this year. And yet, none of its hiring managers will know what school or university those recent graduates attended until after they receive an offer.
"It is really about working hard to try and ensure the talent we recruit is as diverse and reflects the makeup of the society we live in," Lawes said. "We are trying to show that everyone can thrive here and succeed based on their own talents, regardless of their background, ethnicity, gender, etc."
Bravo Deloitte! Bravo!
Read the whole article here.
Twitter Improves Photo-Sharing with Bigger Images, Better Layouts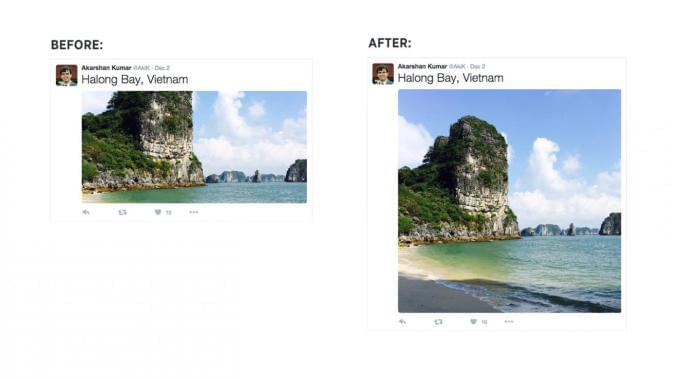 Twitter is revamping the way photos posted to its service will look, with a greater focus on a more media-heavy experience that now features uncropped photos and improved multi-photo displays. The update (albeit a minor tweak in the grand scheme of things), is aimed at helping Twitter continue its transition from the text-based service it has been in the past to one that better supports rich media and follows Twitter's other recent moves to better highlight the media on its service, including the launch of visual media-focused "Moments" and auto-playing videos.
One of the issues with posting photos on Twitter previously was that the images would be cropped in order to present a more uniform user interface and experience. While this may have kept things streamlined, and may have encouraged more users to click on tweets in order to expand the photo in question, it was also an annoyance as you couldn't see the photo the way it was meant to be viewed.
For less technical users or those who didn't have the time to edit their images so they would appear correctly in Twitter's truncated view, it meant their photo wouldn't be presented properly. Twitter has now addressed this issue by posting the photos in the same size as they were when you originally snapped them – for the most part. (We understand that photos are uncropped up to a certain size at which point they are presented as a square photo.)
In addition, when you're tweeting multiple photos at a time, the display format for these posts is now larger than before, too. It also allows you to emphasise the lead image which is presented bigger than the others in the layout.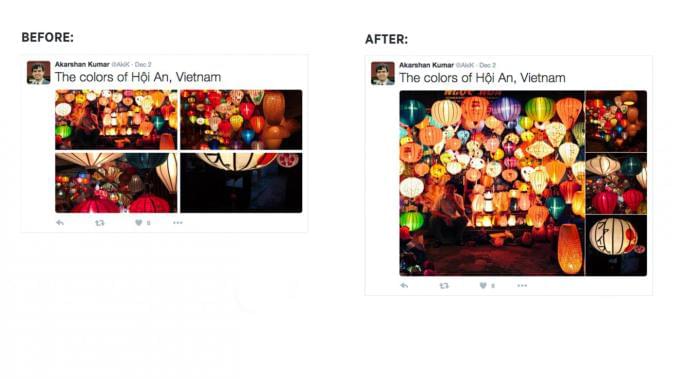 Twitter's announcement makes it sound like the update is live for everyone immediately, but not everyone is seeing the changes just yet. However, you should start seeing the updated format soon, if you don't already. However, the update is only rolling out for Twitter.com for the time being. For mobile fans!
Darth Vader Job Interview Goes Viral
Fort Worth Police Department have released a parody job interview featuring Star Wars villain Darth Vader. The clip was created as part of a recruitment drive, aimed at encouraging more candidates to apply for roles in law enforcement, and what better way to get your recruitment drive then by cashing in on one of the biggest film releases of the year, Star Wars: Episode VII – The Force Awakens:
It lacks production values, but fair play to the lads, cos this isn't half bad!
Do's and Dont's for the Office Holiday Party
We had our last Friday in Madrid (yes, it was amazing!), but if you have yet to don your best suit or party dress and down a few scoops with your work colleagues, you could do worse than to follow the advice of LinkedIn's "Do's and Dont's for the Office Holiday Party":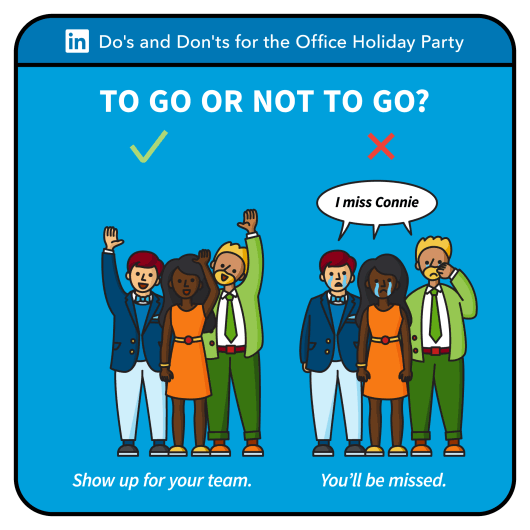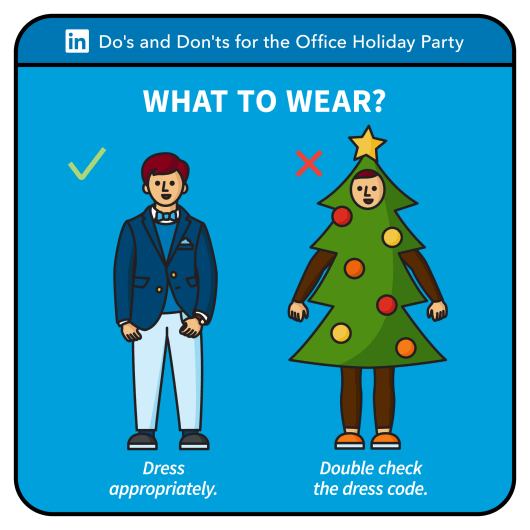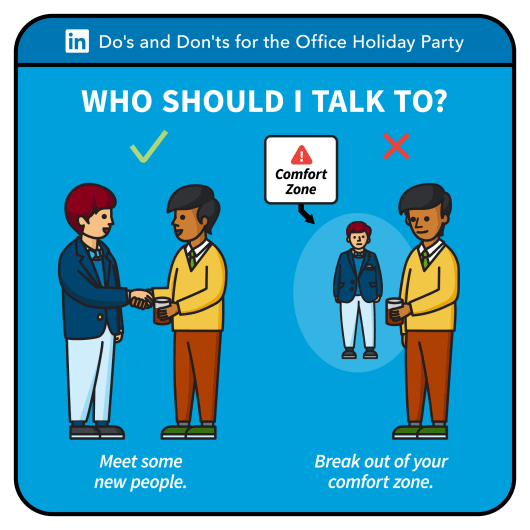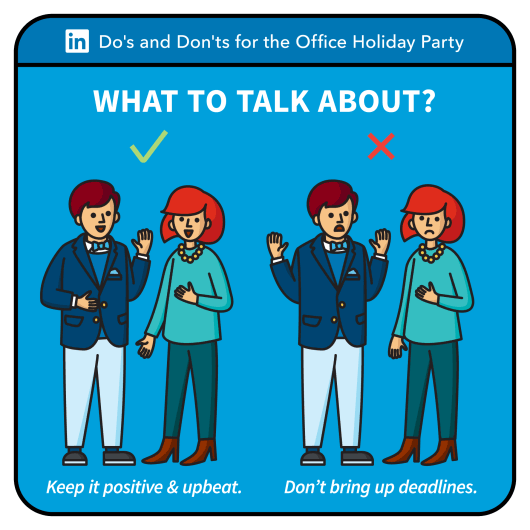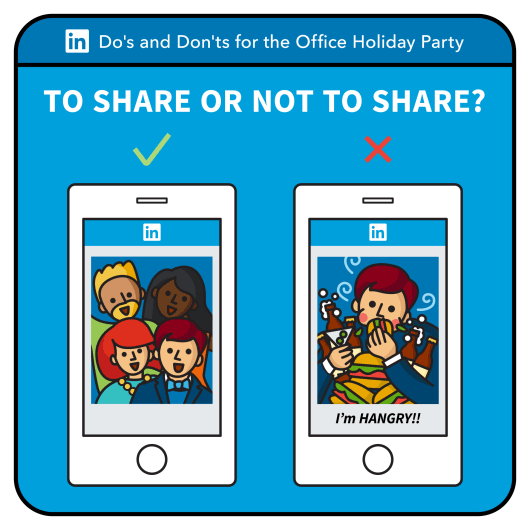 Find out how the likes of IBM, IKEA and Siemens
drive hiring excellence with SocialTalent
---