Keep up with the latest hiring trends!
More Track Leaders for TruDublin Recruiting Unconference announced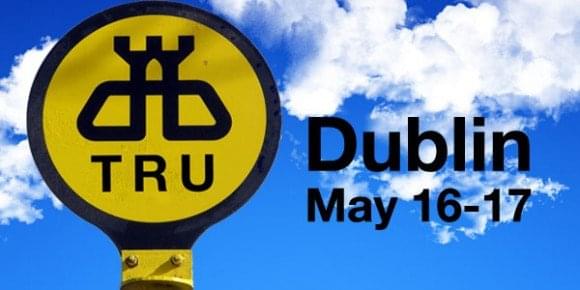 The TruDublin Recruiting Unconference is getting bigger by the day as more track leaders and recruiters sign up to lead tracks at what is sure be the biggest TruDublin yet!
On May 16th and 17th (only 4 weeks to go!), recruiters and heads of industry will take to The Sycamore Club to discuss hot topics in recruitment, and added to our track leader list are:
Krishna De, CEO at BizGrowthMedia – "Everyone in Recruitment is a Marketeer"
Emer Kearns, Recruiter at Zynga Games – "Gaming Recruitment: Innovative Assessment Methods for Excellent Results"
Alan Whitford, Recruitment Strategy Consultant & Social Media Speaker – "End-2-End Employment Branding"
John Egan, CEO Archipelago – "Hiring for Startups – Building Teams of Entrepreneurs"
Mitch Sullivan, FastTrack Recruitment – "The Headhunting Track"
Jarlath Dooley, HR & Ops Director at Version 1 – "Social Referrals"
If you've never been to a Tru event before, this is a real unconference-style event, where no one wears name badges, there's no powerpoint presentations or boring lectures – the emphasis is on discussion and generating ideas, networking and all attendees contributing to the conversation.
Tickets to this 2-day unconference are available through Eventbrite here, priced at '¬149.00 for a limited time only (after May 5th they go up to full price at '¬199, so get them quick!). See you all on May 16th and 17th!
Find out how the likes of IBM, IKEA and Siemens
drive hiring excellence with SocialTalent
---