Keep up with the latest hiring trends!
The 2016 Global Recruiting Survey (FREE Download)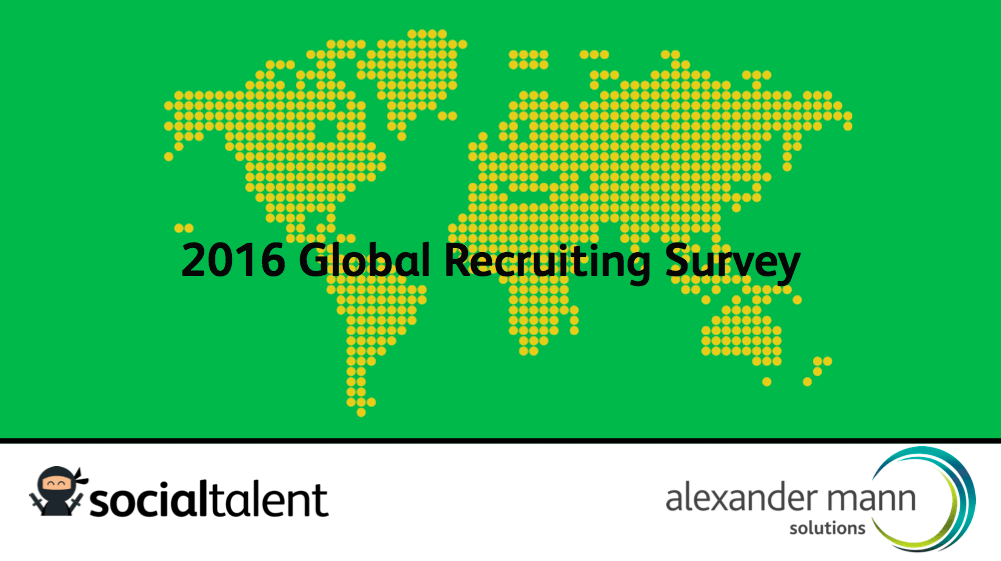 It's back! The Global Recruiting Survey 2016 is here and it's bigger and better than ever.
Yes, for the second year running we've partnered with Alexander Mann Solutions to bring you an exclusive and comprehensive look at emerging trends within the recruitment industry and at how recruiters are using online tools and social media when attracting engaging with talent in 2016. We surveyed almost 1,000 recruiting professionals across a number of global regions, to discover things like:
where recruiters are searching for the best candidates
where successful hires are ultimately found
how much the average recruiter is investing in social media
how large the average recruiter's network is
what the average recruiter's response rate is
the relevance of job boards in 2016
how each of these factors differ across global regions
what recruiting best practice looks like and how you can start implementing it into your own processes
and much, much more! It's the MOST in-depth piece of recruitment research you'll read this year and it's free! So what are you waiting for?! Fill out the form below and download it NOW!
Find out how the likes of IBM, IKEA and Siemens
drive hiring excellence with SocialTalent
---