Keep up with the latest hiring trends!
The Best Recruitment Email Apps Ever
Last Tuesday we discovered Rapportive and it's instantly become one of our favorite email app that's so perfect for recruitment we've included it as an essential tool in our Blue Belt course.

Recently acquired by LinkedIn, Rapportive is a completely free email application for Gmail (including Gmail Apps for Business) that sits quietly beside your emails, showing you in brief your email-contact's LinkedIn profile, Twitter (including their latest tweet), Facebook (and Google+, Tumblr, Tungle.me, Vimeo, WordPress) and lets you connect to them FROM WITHIN YOUR EMAIL. No more needing to input an email address to prove you know them (as so many recruiters now have to do due to anti-spamming measures by LinkedIn). Furthermore, you can add a note to their profile that's private to you, so it's essentially a CRM tool. You can add any note you want – quick notes on enquiries made, jobs applied for or whatever.

Where this App really comes in handy is when you're trying to approach a possible candidate cold via email, you can test their email validity against their LinkedIn account if they use their work email as their login because Rapportive will show you within seconds what social accounts are linked to that email. If you know the pattern of a certain company's email addresses, then test it in a draft email.
According to Rapportive, founded since in 2010 by Cambridge alums Rahul Vohra, Martin Kleppmann and Sam Stokes, over 20 million look-ups are carried out through their systems every month, so recruiters aren't the only ones looking for information on their contacts.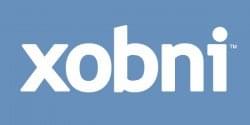 An alternative version of Rapportive is Xobni (or "inbox" spelled backwards) that works for both Gmail and Outlook, as well as a version for your Android, iPhone or Blackberry. It does much the same thing, cross-checking social profiles against an email address to help you put a face to a name, and enabling you to connect with that person's profile through the app.
What's more is their version for Teams. By linking your team's Xobni accounts together, building your contacts in your Address Book, letting you search quickly for any email or person in your address book, and link past appointments from Outlook with a contact's profile. The Pro and Teams version is a paid-app (relatively low in cost, from $5 per month) but there is a great Free version for you to use if you want to trial it. Xobni is ideal if you're one of the millions of Outlook work-email users.
Do you use any apps within your email to help you with your recruiting activities? Share your favorites with us in the comments.
Find out how the likes of IBM, IKEA and Siemens
drive hiring excellence with SocialTalent
---