Keep up with the latest hiring trends!
/
/

How to: Job Search on Indeed.com
How to: Job Search on Indeed.com
Indeed is the most popular job board in both the UK and the US. The site receives an estimated 36,000,000 unique monthly visitors and is, in our opinion, the best job aggregator on the market.
In a nutshell, what Indeed.com does is find and display approx. 90% of jobs advertised on other job boards, direct hiring company sites and recruitment agency sites across the web, in one portal. Meaning that you can search for one job title, in one location across all sites, in one place. Pretty handy I think you'll all agree! But in order to derive the best results from the site, you're going to need to know how to search it properly and that's where we come in. Here's our guide to effective job searching on Indeed.com:
How to: Job Search on Indeed.com
Go to Indeed's homepage and click on the 'Advanced Job Search' button.

Fill in the details about the criteria of the job you're looking for. The key search box to concentrate on is the 'With these words in the title' box. Anything searched using this box will ensure that whatever you have searched for e.g. Engineer or Developer will appear in the job title.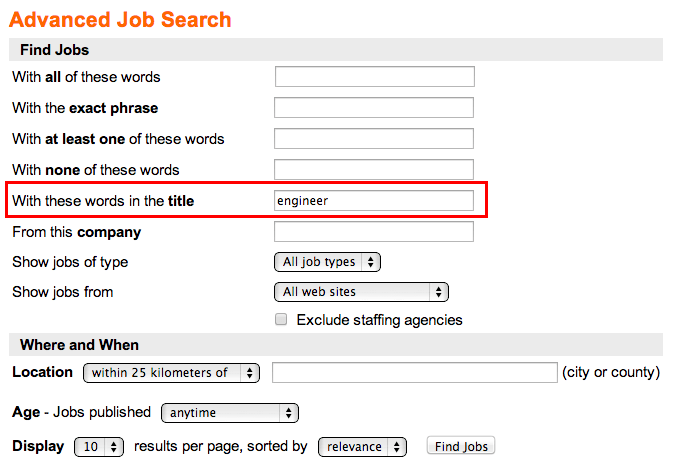 Use 'With at least one of these words' to search for variants associated with your industry so to capture every suitable position e.g. pharmaceutical, pharma, healthcare, if that's the industry you wish to work in.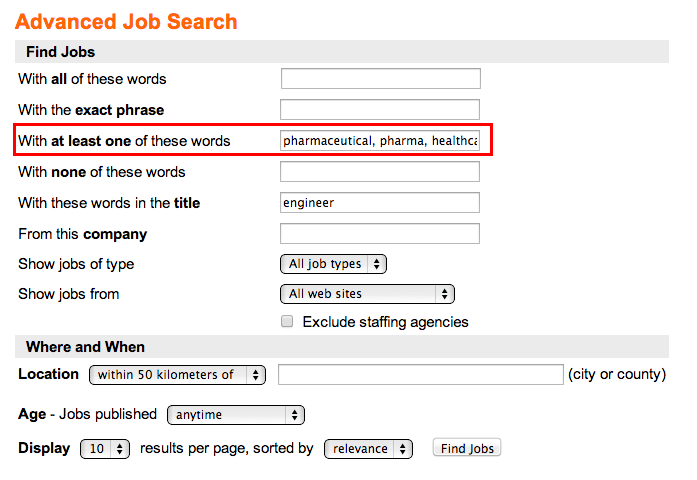 Use 'With none of these words' in order to refine your job search and cut out any unsuitable jobs like junior positions or recruitment positions.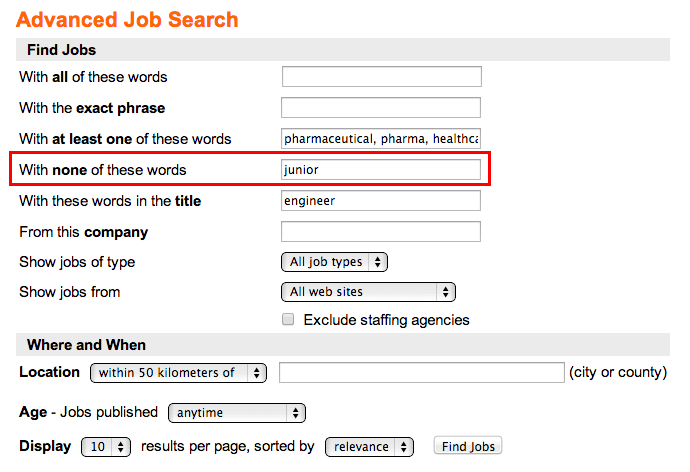 Don't forget to include the location you are looking for that job in. Be sure to leave it open enough and select 'within 50 miles of', just to see everything in the region you might consider working within.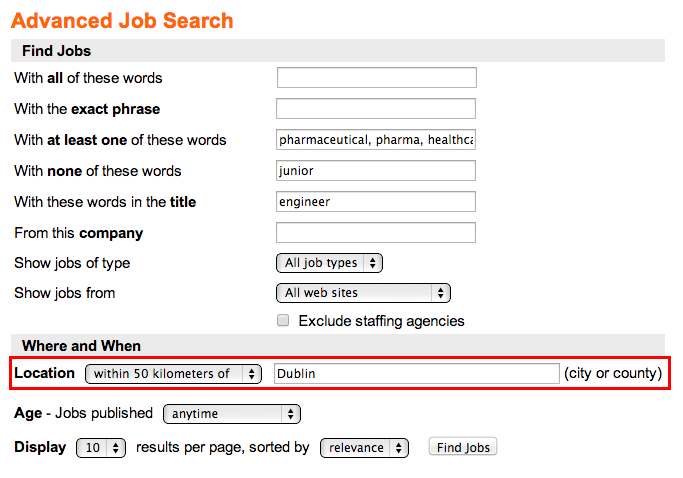 Run your search by clicking the 'Find jobs' button.
Check out the quality of the results you receive. Are they about right or do they need tweaking? If they need tweaking, go back to your advanced job search and remove certain keywords or add more keywords that describe your industry.
**Top Online Job Search Tip
Once you have perfected your search, and you are receiving results for the kind of jobs you want, take note of the email address box lurking in the top right corner of Indeed's results page.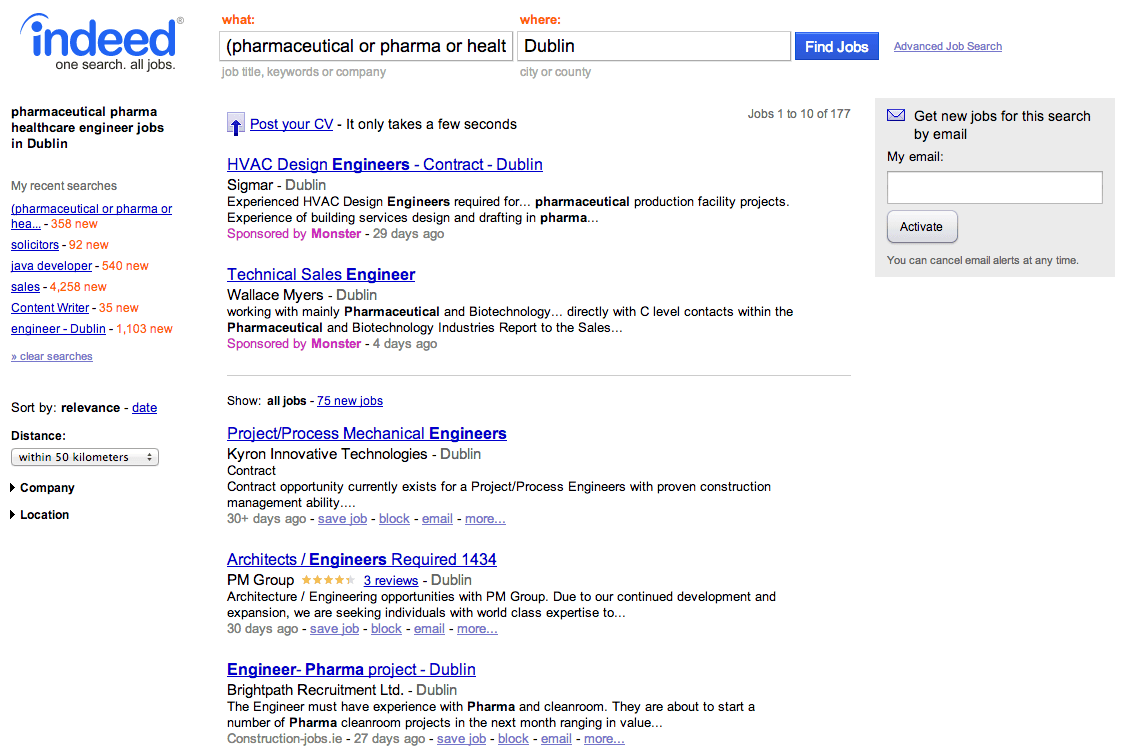 Enter your email address, click 'Activate' and Indeed will email you a specially compiled list of the the jobs that meet your search criteria from everywhere across the web, right to your inbox, in real time so that you never miss a job opportunity. You can cancel the alerts at any time. This is a great way to ensure the jobs you want are coming to you and you're not having to chase them.
Online job search made easy!
Find out how the likes of IBM, IKEA and Siemens
drive hiring excellence with SocialTalent
---