Keep up with the latest hiring trends!
/
/

A Recruiter's Handbook Guide to Instagram
A Recruiter's Handbook Guide to Instagram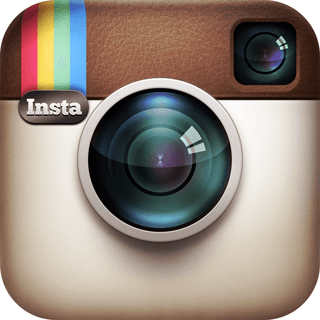 Now, I know what you're thinking; here comes Social Talent with yet another blog post about another social network I should have started using yesterday. But hear me out on this one first – I promise it'll be worth it!
Back in late 2011, a little known mobile app that went by the name of Instagram, had a healthy but still relatively small legion of about 10 million users. Fast forward 5 years, and that little legion has ballooned into an army of over 300 million active monthly users (12 million more than Twitter and about 230 million more than fellow image sharing app, Pinterest!)
13% of internet users worldwide are using it (18% of Irish internet users)

51% of them are male

49% of them are female

A massive 70% of them are logging in at least once a day
The average user spends 257 minutes every month looking at the app
In the U.S. alone, 53% of adults aged 18 '¬€œ 29 are using Instagram '¬€œ a very significant portion of young professionals and young job seekers
And 30% of U.S. teens (aka, the people you'll be looking to hire in 2-5 years time) consider Instagram to be the most important social network, (in comparison just 23% consider Facebook to be as important)
It's also estimated that Instagram will generate about $700 million in revenue this year alone and around $5.8 billion in 2020
And with an audience of potential employees that large and that active, I think it's high time you started seriously considering Instagram as a viable recruiting tool, don't you?!
So today, we're going to explore the recruitment-related merits of the social app and discuss why getting your company on Instagram might just be the best thing you ever do for your future recruiting efforts.
What is Instagram?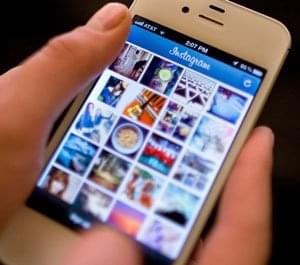 Instagram is an image based app for smartphones that allows users to enhance photos they've taken (using really cool filters that make anyone look like a pro behind the lens) and share them with their followers.
Much like Twitter and Facebook, users can connect and follow accounts they like, comment on images they find appealing, 'like' images they're drawn to, and share those images with their friends.
How can Instagram be used for recruiting?
Careerealism CEO and LinkedIn Influencer, J.T. O'Donnell, believes that if companies are to stop their top talent being stolen from them in 2015, they need to start properly investing in employer branding, or as she calls it; the single most disruptive recruitment technique we've seen in 2 decades. She's of the opinion that smart companies looking for top talent, have figured out that the secret to getting a passive candidate's attention is to tell a great story about their company, that showcases what it's like to work for them. She says, By telling stories that showcase how a company operates and what makes it special, brand awareness is created. When those stories focus on things potential candidates desire in an employer, it becomes Employment Branding. And what better way to tell those stories and create brand awareness, than on visual medium like Instagram?
Instagram's strength as a recruitment tool, lies not in its ability to help you search for talent (although it can be done), but in its potential as a serious employer branding platform which can help attract both current job seekers and passive candidates to your company.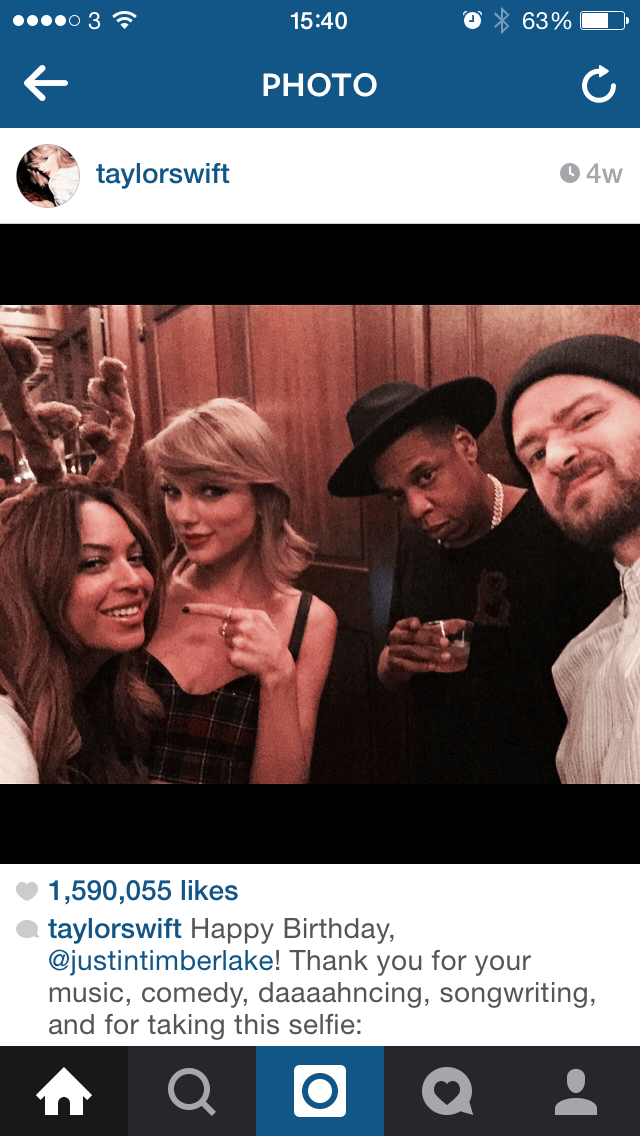 But Instagram isn't just any old employer branding platform. This is not a case of "let's just whack a few of our stock images up there and wait for the followers to come running". Potential candidates don't want to see just any old images on Instagram. Oh no! When it comes to Instagram, users want to see the unseen and glimpse into a world they would otherwise have no access too. That's why celebrities like Kylie Jenner and Taylor Swift do so well on the platform – they give fans a literal snapshot into what it's like to live in their world through their accounts and fans flock to catch a glimpse.
So when setting up your company Instragram account, you need to ask yourself; "Who is your audience and what do they care about?"
One corporate account that do this very well is Burberry. Unlike its other high-end competitors, Burberry uses its account to post cool images of London (where the company is based), along with backstage pictures from photoshoots, fashion shows, magazine shoots etc. And while they do post the occasional merchandise image, they don't flood their account with picture after picture of clothing.
The key to employer branding on Instagram is posting behind-the-scenes images, followers would not normally see through traditional media.
How are other companies using Instagram to recruit?
General Electric (@generalelectric)
Instagram Tagline: "This feed features the groundbreaking research and technology that GE has been developing since the days of Edison."
 GE expertly uses Instagram to show off behind-the-scenes images of intricate machinery and processes that the firm creates including:
up-close pictures of huge engines captioned with all its high tech specs (like the one below)

images and drawings of brand new prototypes

photos of state-of-the-art processes complete with tell-all captions

snaps of employees going about their daily tasks in factories all over the world and having fun
Or, in other words, all the stuff mechanical types and fans of a brand like GE, absolutely adore! It's not surprising GE's posts often receive over and above 1,500 likes and 100 comments each, from fascinated and engaged followers.
Marriott Hotels (@marriottcareers)
Instagram Tagline: "1100 managed locations, 79 countries and 18 brands means the career opportunities with Marriott are endless. Find your world."
Marriott has been leading the way in creating a stellar employer brand on Instagram for a few years now with their dedicated Marriott Careers page, and their Find Your World motto only adds to their inspiring careers page, dedicated to their happy employees. Here's what you'll find:
Pictures of smiling employees with a note about the company and how long they have been with Marriott
Photos of staff playing around (like in the image below)
Hashtags of the countries from which employee's come from or work in
Inspirational quotes
Media recognition of their employer branding efforts
They have created a very branded and positive feel to their Instagram careers page and their Where I Belong campaign is an effective way of attracting talent that wishes to get and stay engaged at work.
#CaptionThis   A photo posted by Marriott Jobs and Careers (@marriottcareers) on
Starbucks (@starbucks)
Instagram Tagline: "Starbucks Coffee Ëœ€¢ Inspiring and nurturing the human spirit — one person, one cup, and one neighborhood at a time".
Starbucks use Instagram as their default image-sharing and image-enhancing platform for all of their social media campaigns. And it's a strategy that's paying dividends. Their account now has over 3.7 million followers, and their images have a truly global reach.
Interspersed amongst the (numerous and absolutely gorgeous) images of coffee are:
Images of stores across the world
Pictures of the Baristas who work at Starbucks
Photos of happy customers
Corporate sponsored promotions
The ever popular Pick of the Week free iTunes downloads cards
AKA: all of the things that are considered the lifeblood, the culture and cool about Starbucks!
According to Jeremy Langhans (now of Expedia and formerly Employer Brand Manager of Starbucks), the company's Instagram photos have made a real impact on recruiting for Starbucks, by giving the company a much more fun image and turning what was, in the past, considered an uncool job into a great place people want to work. Which is exactly what good employer branding is there to do!
Cision (@cisioncareers)
Instagram Tagline: "Bringing talented people to Cision is a passion of ours. Now tell us what you're passionate about. Follow us for an inside look at #LifeAtCision"
Cision (formally Vocus), a cloud-based marketing and public relations software company, hired a marketer with a background in social media to manage their employment brand some years ago. But instead of taking the traditional social media approach, the newly appointed Veronica Segovia, decided to create an Instagram careers account (@cisioncareers), specifically for the hiring side of the business. Segovia then published a blog post announcing their presence on Instagram to both employees and candidates, which included guidelines on how employees could get involved. In response to why she chose the Instagram route, Segovia said We looked at Instagram as an opportunity to make contact with passive candidates, to show them that Cision is a cool, fun, young company. Here's what you can expect from their account:
Pictures of staff dressing up at Halloween (like in the image below)
Quirky stuff goings-on from around their offices
Is recruiting with Instagram for you?
You might be thinking that it's all well and dandy for companies like Starbucks and Marriott to start an Instragram account and succeed, but what about you? Could an Instragram really work for your company?
Well, Erin Osterhaus, a researcher at recruiting software review company Software Advice, believes that in order to determine whether or not Instagram will strengthen your recruitment efforts (and improve your employer brand), you should ask yourself the following 4 questions before you decide to invest time and money that will be required:
1. Are you already recruiting on other social media networks?
She asks this because, Instagram has generally proven to be a more effective hiring tool when it's utilised with other social media platforms. For example, according to a recent study by Buffer, Tweets with Instagram images received 150% more re-Tweets and 89% more favorites. And according to HubSpot, in terms of Facebook, posts with Instagram images attached, generate 53% more likes than an average post.
2. Are you trying to attract a tech-savvy demographic?
HelloWorld noted that Instagram is especially useful when recruiting for their creative and marketing teams because these candidates tend to be very tuned-in to social media. For example, HelloWorld recently offered Samantha Bankey, a former intern, the position of marketing coordinator via Instagram. Like many marketing majors, Bankey was extremely active on social media. So, when her supervisors posted the offer to the photo sharing site, she accepted within minutes.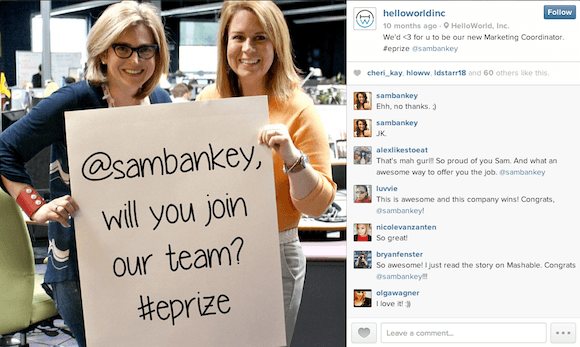 3. Can socially-active employees expand your social reach?
At Cision, the company made sure to tap-into their current employee's passion for social media. Veronica Segovia said she encouraged the recruiting team to post work-related content regularly, and tag shared photos of team dinners/company trips with the company's recruiting handle – which turned out to be one of the best ways to increase traffic to their career site. 
4. Does your company focus on marketing?
It's important to consider if social media is an important part of your business before embarking on an Instagram photo spree. For Cision, this social platform in particular was a great choice because they sell marketing software and need their employees to have a passion for social media. The same goes for HelloWorld, a marketing company that creates consumer engagement platforms for clients.
Conclusion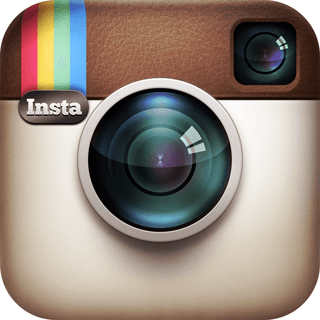 This quote from Papirfly Brand Centre sums it up best: Instagram may not be the best choice for every company. However, for some the platform may be just the boost they need to stay competitive in the war for talent. If your company is seeking young professionals who are social-media savvy, you already employ a social media recruiting strategy and you happen to be in an industry that uses social media as a business tool, Instagram could very well help you find your next crop of new hires.
Find out how the likes of IBM, IKEA and Siemens
drive hiring excellence with SocialTalent
---