Keep up with the latest hiring trends!
/
/

5 Bits of Recruitment News – 7th April 2014
5 Bits of Recruitment News - 7th April 2014
LinkedIn Takes Legal Action Against HiringSolved and SellHack
LinkedIn has named start-up HiringSolved as the company behind the bots that are siphoning profile information from LinkedIn's users. LinkedIn said it identified HiringSolved by collecting the IP addresses associated with the bots tied to the fake profiles used in order to connect with the LinkedIn users the information was siphoned from. LinkedIn are now seeking damages and an injunction against HiringSolved and it's founder Shon Burton. According to Gigaom.com LinkedIn claims "the use of bots to scrape its site amounts to a breach of contract, and a violation of copyright and hacking laws."
Burton, however, denies any wrong doing on HiringSolved's part. I can say that we do not believe we have done anything illegal. HiringSolved is in a new class of business tools called People Aggregators and it is considered to be one of the best in class said Burton in an email.
LinkedIn countered with the following statement: "As a members-first organisation, we provide our members with control over the information that they make available to others on LinkedIn. When anyone tries to take away this control by scraping our members' profiles without permission, we can and will take aggressive action to stop them and hold them accountable."
Sell Hack's "Hack In" Button Causes a Stir
HiringSolved weren't the only thing getting under LinkedIn's skin this week, they also had to send a cease-and-desist letter to a website called SellHack.com.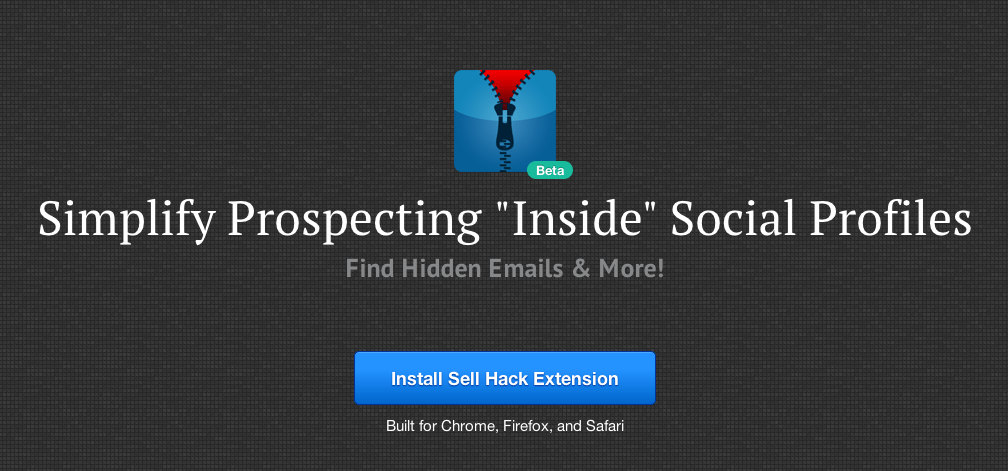 Sell Hack were caught to be offering a plug-in that revealed every LinkedIn user's real email address via their "Hack In" button. The button has since been removed.
LinkedIn Give Us a Sneak Peak of Talent Solutions Products to Come
LinkedIn have made a short video in order to give us a snapshot of what's to come later this year with regards to their Talent Solutions products. The LinkedIn blog stated "we're got several product updates that are geared to help you hire the best talent".
Future features to watch out for include:
Improved search and InMail response rates
Simplifying the Recruiter workflow
Elevating the mobile experience
For more information on the latest LinkedIn updates click here.
CareerBuilder Acquires Broadbean
Broadbean was owned by the Daily Mail Group who also own Jobsite. CareerBuilder (Broadbean's new owners as of last Tuesday) is also owned by a private publishing giant that has it's roots in print media. So basically this purchase is just one print media organisation with a job board, selling it to another print media organisation with a job board! But don't expect business as usual.

CareerBuilder specialise in talent management software and deep labour market intelligence that can tell employers anything they need to know about talent supplies, compensation and local workforce dynamics, in more than 60 markets worldwide. Broadbean posts jobs on more than 6,000 job boards and social network across 183 countries and has over 60,000 users. Both companies offer powerful analytics around sourcing candidates and hires. Now combined with Broadbean, CareerBuilder believe they are "the unparalleled leader in unifying the recruiter experience in one pre-hire platform. Clients will benefit from broader job distribution and one simple workflow to manage all external and internal sources for candidates. Broadbean's robust technologies complement our product offerings as we deliver a more intuitive, data-driven talent acquisition experience for our clients."
Are you excited for the combined product offering? let us know in the comments below.
Another LinkedIn Lawsuit, But This Time AGAINST LinkedIn
LinkedIn may have been waving a lot of lawsuits around this week (see above), but it was revealed last Tuesday that "A federal judge in California denied LinkedIn's motion to throw out a putative class action lawsuit over a 2012 breach that resulted in 6.5 million stolen passwords, citing the plaintiff's claim she was swayed by false and misleading labelling on the company's level of security."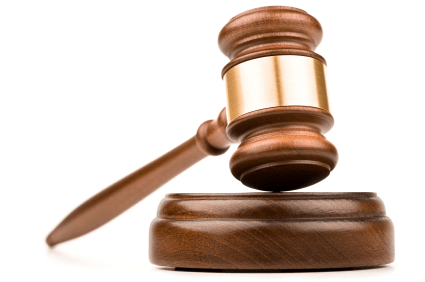 In other words, LinkedIn will now have to answer the plaintiff's allegations that they did not accurately represent the site's security in its 'User Agreement' and 'Privacy Policy' i.e. the online information documents the plaintiff used in order to determine whether or not to buy LinkedIn's premium product and what she could and could not do with that premium product.
Read more about the case here.
Find out how the likes of IBM, IKEA and Siemens
drive hiring excellence with SocialTalent
---