5 Innovative Ways To Boost Your Personal Brand As a Recruiter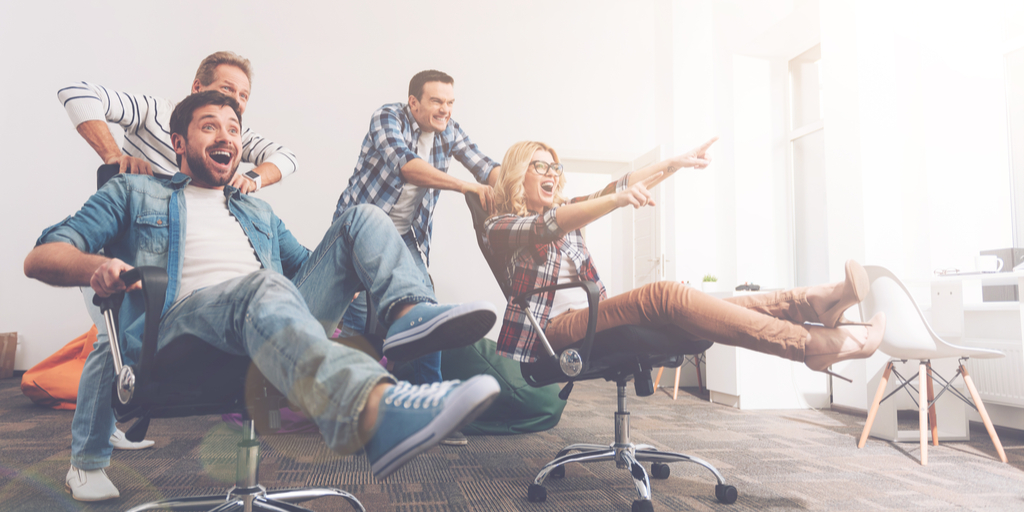 Personal Branding
For every hardworking and successful recruiter, a key weapon in their arsenal is having a strong personal brand. There's no use being shy and unwilling to market yourself as a recruiter. The industry is changing rapidly and you need to make a choice – either evolve with the times or get left behind.
The majority of your personal branding efforts will be done online, therefore having a strong online presence is essential. Candidates will be less likely to engage or even find you if your online presence is not up to scratch. In this blog, we look at ways in which you can effectively stand out from the crowd and boost your business opportunities.
1. Engage Your Audience With The Right Content
Content is king when it comes to your personal brand. Powerful content has the ability to catch the attention of top talent. Utilising blogs and social media are excellent way's in which you can attract candidates to your website or social media account. Tailor your content around areas that you feel would be suited to potential clients or candidates.
Blogging and social media are effective ways to advertise your personal brand. Furthermore, it proves an excellent ROI for little expense. It doesn't matter if you're an in-house or agency recruiter – both of these resources will help boost your brand. Word to the wise, make sure you use clever, engaging imagery to catch people's eye. Learn best practice here to improve your click-through's.
2. LinkedIn's How You Rank
LinkedIn has a really handy tool called 'How You Rank'. If you're a recruiter, and you're not using this tool, then you need to get on it now! Essentially what this tool does is that it measures how you rank within your network for profile views. This is an excellent way of gauging how interactive people are when looking at your LinkedIn profile.
It will allow you to see if people are engaging with your profile and will allow you to see if you're within the top 1%, 2%, 10% etc…in your network. Basically, it allows you to ascertain if your branding efforts are working or not.
3. Looks on Fleek
To be seen a professional, it's important that you portray yourself as one. Call it vain, call it whatever, the simple matter is that you need to look professional. The truth is, it's important to look the part. Obviously, it goes without saying that you need the skills and experience to back it up.
An important part of your professional image is that of your LinkedIn profile picture. As the old saying goes, a picture paints a thousand words – so make sure your picture is a positive one that shows you in a positive light. Do you honestly think a candidate is going to reach out to a recruiter with no smile and no personality? Definitely not!
4. Mix Up Your Communication
There's nothing worse than receiving an email from someone who clearly downloaded an online template and stuck a few words on it. To be frank, it's flat out lazy! As a recruiter, you want to put that extra effort in and personalise your messaging. Always look for more information that could be useful when finding your candidate the perfect role.
What are their hobbies, interests, and what are their strong points? This doesn't apply for email alone. Transfer this enthusiasm into your every day working schedule. Whether it's email, face-to-face or connecting with a candidate over the phone, always be personable and be sure to use assertive language!
5. Be unique
Each recruiter has a certain set of skills. Depending on their focused industry each skill will differ. What's important is that you're speaking the same language as your candidates. For example, tech candidates will speak a completely different language to that of someone who works within the financial industry.
This means you MUST tailor your job ads and think of new and exciting ways of how you can get your message out to the right people. See here for more unique and innovative examples on how to spruce up your job ads.
Now it's time for you to put these tips into practice. This is only the tip of the iceberg. Why not find out how you can create a killer personal brand with SocialTalent today!
Want to keep up to date?
Join our 75,000+ subscribers who do!