What's the Best Piece of Advice You'd Give to a Newbie Recruiter?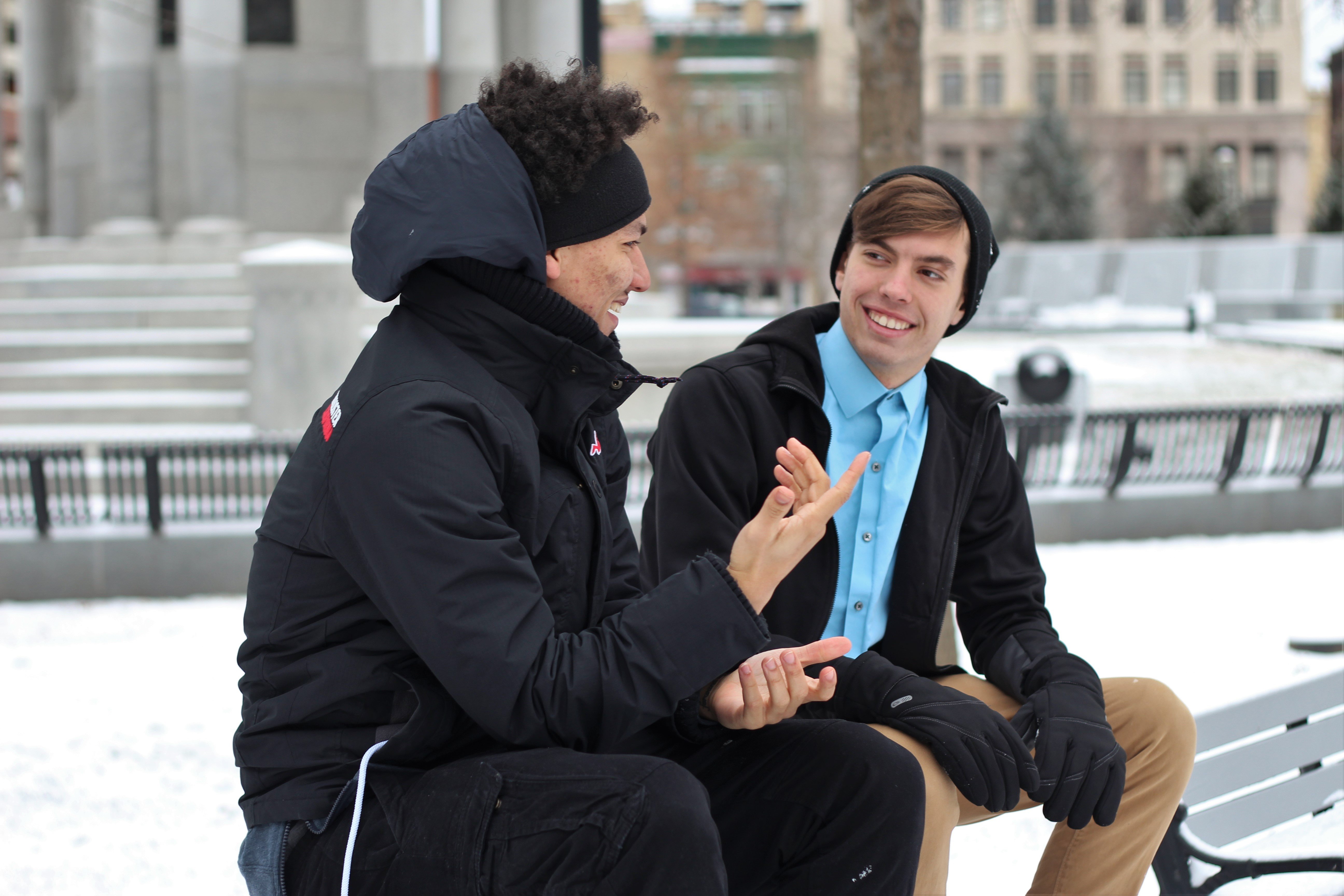 Last week, we turned to you, our incredible legion of followers, to ask what practical advice you would give to anyone starting out in recruitment. And you didn't disappoint! In fact, you answered in your droves, letting us in on your extensive knowledge and expertise. As a result, what follows is some of the most invaluable advice you will ever receive when starting out in this industry (or at any stage of your recruiting career for that matter!):
Cale Sinfield
"Be patient. Don't force your first placement. It will come."
Anouska Serich
"Make sure you join the right recruitment firm for you. Your Manager should inspire you, give you support and provide advice along the way. Check out the company's values, reputation in the market and what resources/training they can offer you. You need to be persistent, resilient and do your best to deliver great service to both the candidate and client."
Carl Sim
"Listen more than you talk, trust your gut, work hard, fail better, be honest."
Marc Jacobs
"Never mass message. Make every outreach personal."
Matt Sellick
"It is a rollercoaster so enjoy the ride. It can seem like you have nothing in the pipeline and all your hard work and CVs out the door are falling of deaf ears, but it only takes one phone call or email from a Candidate you had chased and forgotten about, or a client with a cheeky interview request and it changes in a second! Hold on tight!"
Lucien Delapraz
"Start by understanding the job profile or position you are recruiting for."
Citlali Lafarga
"It's about having empathy and understanding your clients' and candidates' needs."
Andrew Ross
"Develop productive daily habits. Less theory, more doing. And pick up the phone."
Sarah Delaney
"Just be you! Personal touch is everything. There is absolutely no point in asking people how they do things and then doing exactly that. Take their advice, then put your own twist on it – whether its how you BD or how you assess your candidates. Make it's your own!!"
Megan Crayford-Noble
"It's all about relationships, build trust with your clients and candidates, be honest and eventually it will pay off."
Chloe Morisson
"Remember you're not just putting bums on seats, you're changing people's life."
David Aaron Silverstein
"Don't become a "virtual" recruiter, that is to say don't rely 100% of digital driven contact like email, LinkedIn and social media. Use the phone! Develop real inter-personal relationships. Be a "real" person to your contacts rather than an internet person."
Paul Deery
"Do not take anything personally and always keep going even if it feels like nothing is going right."
Barbara Ruth Saunders
"Give resumes more than 6 seconds and don't take a checklist approach to filling requirements."
Abbie Pullman
"Stay HUMAN – 'candidates' aren't just numbers!"
Srividya Jagadishan
"Your network defines your net worth. Invest in people and build on those relationships."
Jennifer Bowman
"Your results will be a direct result of your activity."
Mark Seibel
"Have a blast and be freaking honest! This is a great job if you have Teflon skin, a short memory and a sincere desire to help people. Oh, and one other thing – DON'T SPAM RESUMES, fellow humans are attached to them. If you work for a company that does spam, then RUN!!!!"
Joanne Rossi-Toronto
"Under promise. Over deliver."
Sivan Ornstein Klein
"Put yourself in the candidates place and act in the same manner you would expect to receive."
Barninder Khurana
"Treat everyone with respect – the candidate today could be a client tomorrow."
Jerry Land
"Get on the phone!"
Mehdi Souini
"Be a good listener and always follow-up with your candidates."
Adina Sasu
"Take the proper time to understand the profile & industry you're looking for, ask your client/manager all of the questions you'd ask at an interview. Don't fast forward or approach candidates unprepared."
Christopher Renner
"Don't give up at the first road block. Become a proactive problem solver for your client, not a typical sales person. Stay hungry and don't ever rest on your laurels. Complacency is the death knell of your recruiting career."
Sarah Keiper
"Pay it forward – take the time to hear your candidates story and keep detailed notes from your conversation."
Bhagat Bangaru
"Research, read, network and enjoy the making of your career by making others."
Paul Miller
"You're going to impact 33.3% of a person's life (work/ sleep/ other) – TAKE THAT SH*T SERIOUSLY."

Mike Treacy
"It's heartbreaking at times but stay strong and listen, listen, listen!"
Timea Konya
"Be sure you have very good reasons for rejecting someone and if they ask for feedback on rejection, be able to give good criticism."
Amanda Ferraraccio
"Always follow up with potential candidates. Don't leave them hanging after they have come in for an interview or have returned your call. Don't give them false hope."
What advice would you give to anyone starting out in recruitment? Add your thoughts in the comments below.
Want to keep up to date?
Join our 75,000+ subscribers who do!