Keep up with the latest hiring trends!
/
/

What's Your Analytics Lamp Post in Talent Acquisition?
What's Your Analytics Lamp Post in Talent Acquisition?
"Most people use statistics the way a drunkard uses a lamp post, more for support than illumination" – Mark Twain
All of us in the in-house Talent Acquisition trade are excellent recruiters, don't you know. Our stake holders tell us all the time, so why worry? But do we truly ever dig sufficiently below the surface of our hiring to quantify and qualify statements like this? What are the learnings from that last game-changing quarter of hiring and how can we be even better?
Today, we work in a world of sophisticated applicant tracking systems (ATS) and ever-expanding social media. And, like the world of Marketing over recent years, HR has been moving to a more data driven environment where information is king. Analytics can give vital information on the state of the people agenda for a business. However, one of the most complicated sources of the 'big data' to come out of HR lies in Talent Acquisition – it's tangible, it's measured accurately, and it's one of the clearest yardsticks to performance across Recruitment, HR and the wider hiring community in a business and beyond.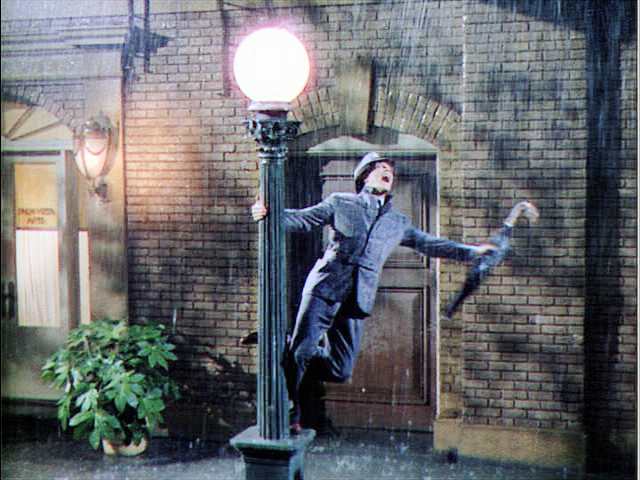 All too often Talent Acquisition teams fail to gleam anything more than superficial data from their ATS. A FTSE 100 HR Director once told me that "
the largest tangible product to come from HR is hiring from the Recruitment team
" – a statement that I often reflect on. So, beyond that weekly dashboard that's published every Friday and Recruiters run madly about to collate, what level of data should we be drawing on and how can this be used to shine a light across Talent Acquisition and deliver more objective output?
The Annual Recruitment Strategy Plan
An ability to manipulate big data holds the key to tracking and delivering key areas of your annual strat plan. Whether delivery focused sliced by areas of more challenging hiring and source and pay grade, or amalgamating goals from the wider HR such as diversity or internal mobility within more technical disciplines, robust analytics can provide the output with which to set, track and measure targeted success.
Recruiter Performance
The same can be said at a micro level when aligned to clear objectives that build on existing strengths, areas for development or projects where a strong return on investment is vital. Couple this with the means with which to self-monitor performance throughout a period, and a proactive focus can be instilled without labouring the challenges of the past. When you tie this to annual bonus, just sit and watch dramatic changes in approach by Recruiters!
Some may be staring at you without your knowing – source of short listed candidates rather than final hire keeps the spot light firmly focused on the perpetuation of good networking across the market as well as strong referrals from within a business. Similarly, measuring quality of hire by attrition over the first 12 months can initiate some interesting conversations especially when you overlay source against this. In one particular instance, I found that over 90% of leavers who joined externally came from agency hiring! Others you may need to explore a little deeper to draw out. Try mapping the annual requisitions forecast for a year and prioritising these in a simple traffic light format and tag on when in the year this recruitment would need to kick off. You can then target your Sourcers around building talent pools targeted by passive talent they have engaged. To be able to allow hiring managers to 'coffee' talent in this way will open a new realm in the relationship between TA and the business and level expectations well ahead of hiring time.
Value Add
How many times have we heard cynical hiring managers ask what role Recruiters perform over and above shuffling CVs from an agency to their desks? Well, good analytics is the answer. It allows you to review operational performance in real time, thus providing the flexibility to change tack mid-way at short notice and see a hiring campaign through to a successful conclusion. For example, is your campaign stuttering because the business experts need to be taking greater responsibility for 'liking' and 'sharing' adverts on LinkedIn, maybe flagging them in discussions with target groups so as to galvanise interest in the wider market? Is too much emphasis being placed on leveraging attraction via your employer brand rather than proactively approaching and headhunting passive talent? How are your ad words working for you on Google and should more budget be placed on key words at specific times to maximise traffic to your advert?
Most importantly, performance analytics give strategic leaders the opportunity to talk more commercially – a long forgotten language across HR that provides vital credibility, engages the Finance community (key to securing extra budget!), and, even more critically, creates the opportunity for communicating in partnership with the hiring community .
Reflect & Communicate
Taking regular time to crunch your data output in Excel, jiggling your pivot tables and watching your graphs rise and fall, is essential to the fine tuning of any Recruitment team. Small but vital successes can be uncovered and celebrated, underlying trends can be flagged, and savings can be monitored and brought out. We all like to talk about how much we've saved the business. One leading Talent Acquisition Director told me recently how he was saving the business over £5m this year. When you dug below the surface, this could have been double that amount based on the volume of hires he was executing – a refreshed, engaging referral programme coupled with a more robust, efficient senior sourcing team would have delivered savings way in excess. Being realistic in your assumptions here is crucial and remember the bed you are laying yourself!
Good use of data and developing meaningful analysis ultimately gives you the power of better, more qualified decision making – that holy grail we are all looking for. It reduces risk and empowers people at all levels to navigate those tricky conversations with Finance or the senior folk on the top floor in a qualified, credible manner. That's when your powers of influence take a new dimension and money is provided for that extra campaign you've been waiting to execute that can deliver talent to turn a good team into a great team.
Mali started life in Recruitment over 15 years ago, working across the Finance and Strategy space at a several boutique Consultancies and mezzanine Executive Search firms based in London. In 2006, he entered the world of RPO to set up Capital Consulting's first on-site Executive Search team at RSA plc and progressed to managing the delivery team covering all permanent and interim hiring from call centre through mid-management to their UK Board. Now bought out by Alexander Mann Solutions, Mali progressed to American Express as their UK Resourcing Manager helping them 'Realise The Potential' of their country operations.
He moved in-house joining the eBay family in 2012 where he headed up PayPal's Talent Acquisition function leading a multi-site team based throughout EMEA. Driving a model of delivery excellence largely built around supporting business growth as well as 'loving the customer', he pioneered a new approach to social media whilst focusing on Recruitment data to lead a more targeted strategy to driving commercial value add. Coupled with a number of HR related projects spanning Diversity and Internal Mobility, Mali now offers a wealth of expertise across the broader Recruitment space. He would be interested in discussing any challenges you may have within Talent Acquisition and HR, and is open to consulting or permanent opportunities. You can link in with Mali here.
Find out how the likes of IBM, IKEA and Siemens
drive hiring excellence with SocialTalent
---