Keep up with the latest hiring trends!
BRAND NEW SourceHub FEATURES: Béhance and About.me

Our brand new sourcing tool, SourceHub, now has over 10,000 users!
That's right, over 10,000 recruiters, sourcers and HR professionals have discovered the power of SourceHub when it comes to creating Boolean search strings and searching for candidates across 11 different social media, job board and talent aggregation sites. Because, not only does SourceHub allow you to create all-encompassing Boolean search strings for your specific job openings, it also allows you to run those search string in a variety of different online places including  LinkedIn, Twitter, Facebook, Google+, Google, Indeed, and Github.

With SourceHub you don't have to do any Boolean, you don't have to research any synonyms and you don't even have to open a new tab. SourceHub does everything for you and in one place. A true one-stop shop for online sourcing!
And as of this week we have added the option for you to run your search in Béhance and About.me.
What is Béhance?

Behance is the leading online platform to showcase and discover creative work. In a nutshell, it is a network of sites and services specialising in the self-promotion of creative people. Artists, illustrators, photographers, web designers, graphic designers, interior designers and a whole host of other creative folk, post and update their work on Béhance on an hourly basis and use the site to broadcast what they can do to companies and recruiters alike, on a global scale.
Example Béhance Search on SourceHub: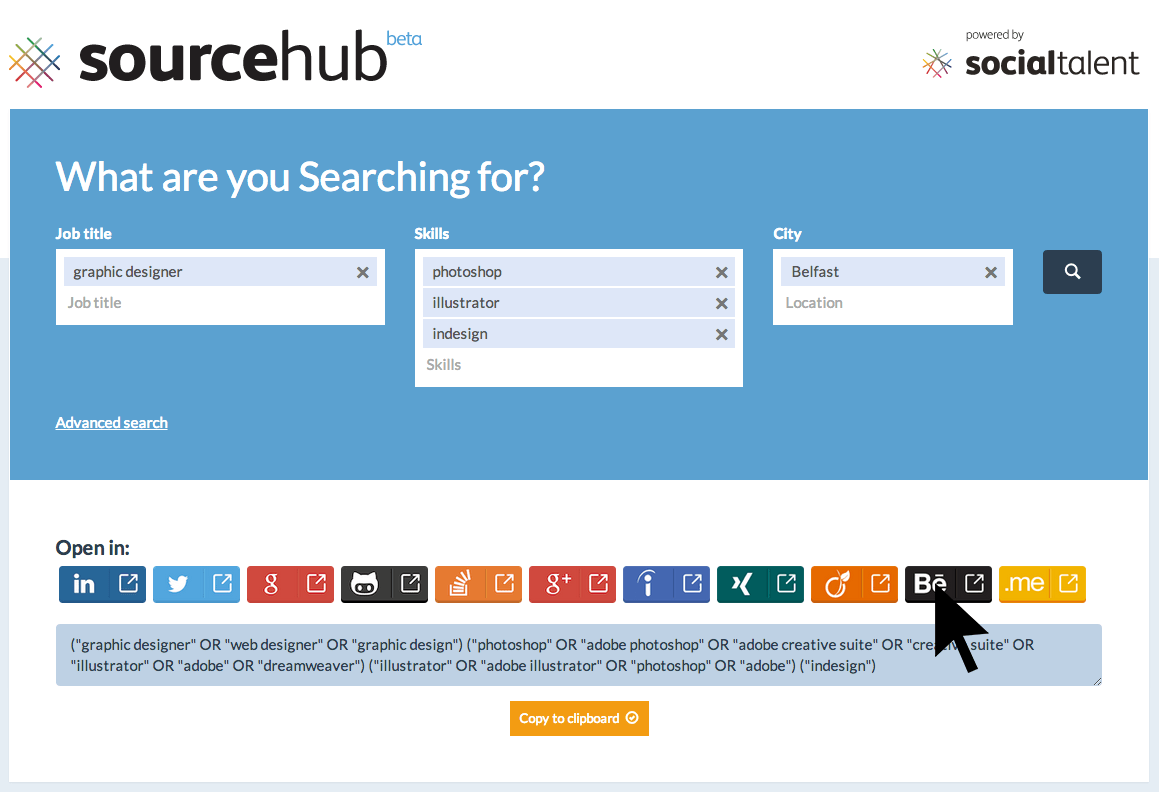 Example of Results: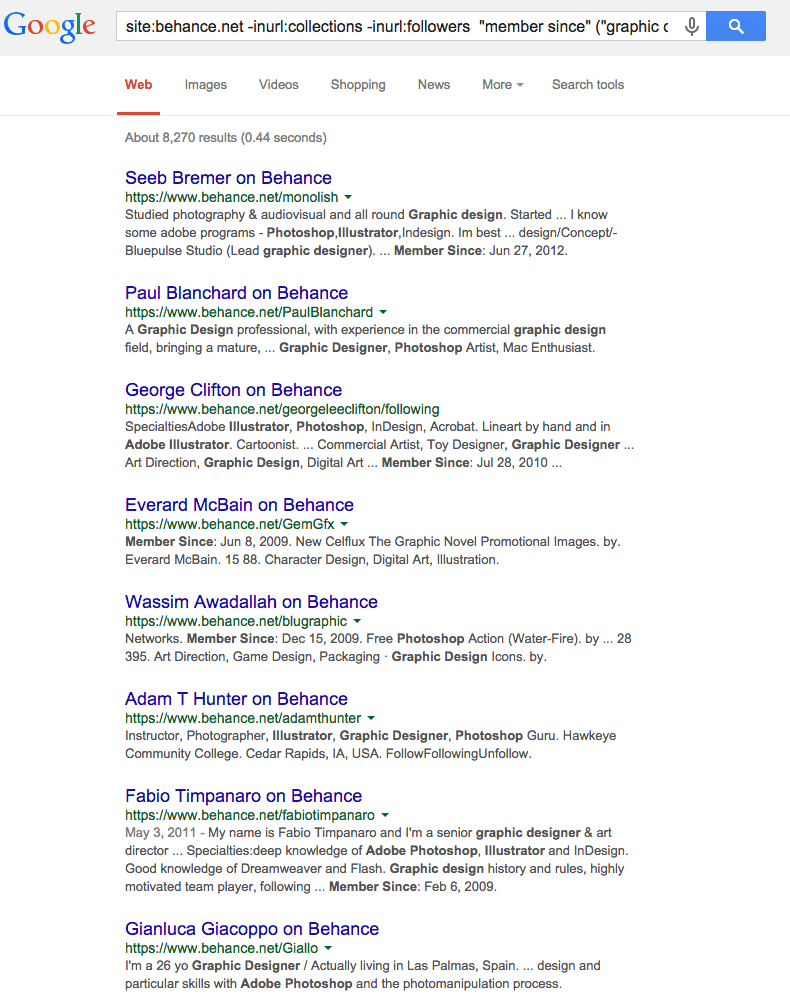 What is About.me?

About.me is a personal web hosting service.The site offers registered users a simple platform from which to link multiple online identities, relevant external sites, and popular social networking websites such as Facebook, Flickr, Google+, LinkedIn, Twitter, Tumblr, and YouTube. It is characterised by its one-page user profiles, each with a large, often-artistic background image and abbreviated biography.
Example Béhance Search on SourceHub: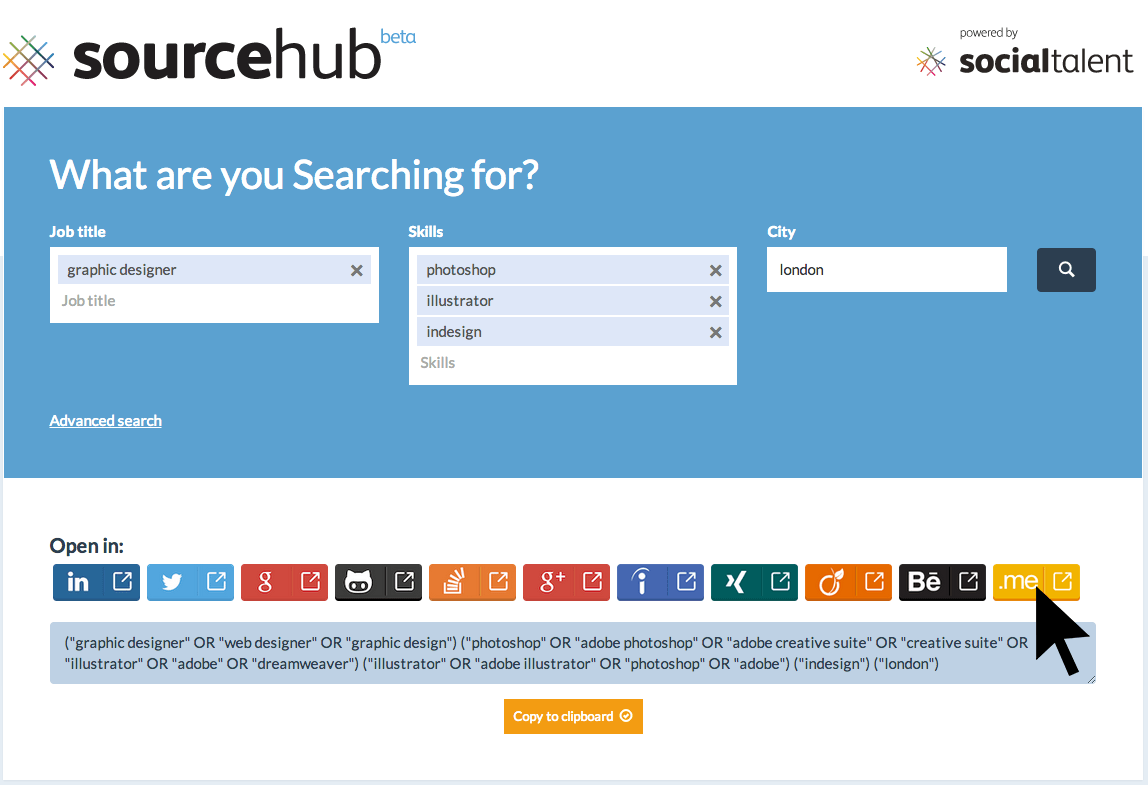 Example of Results: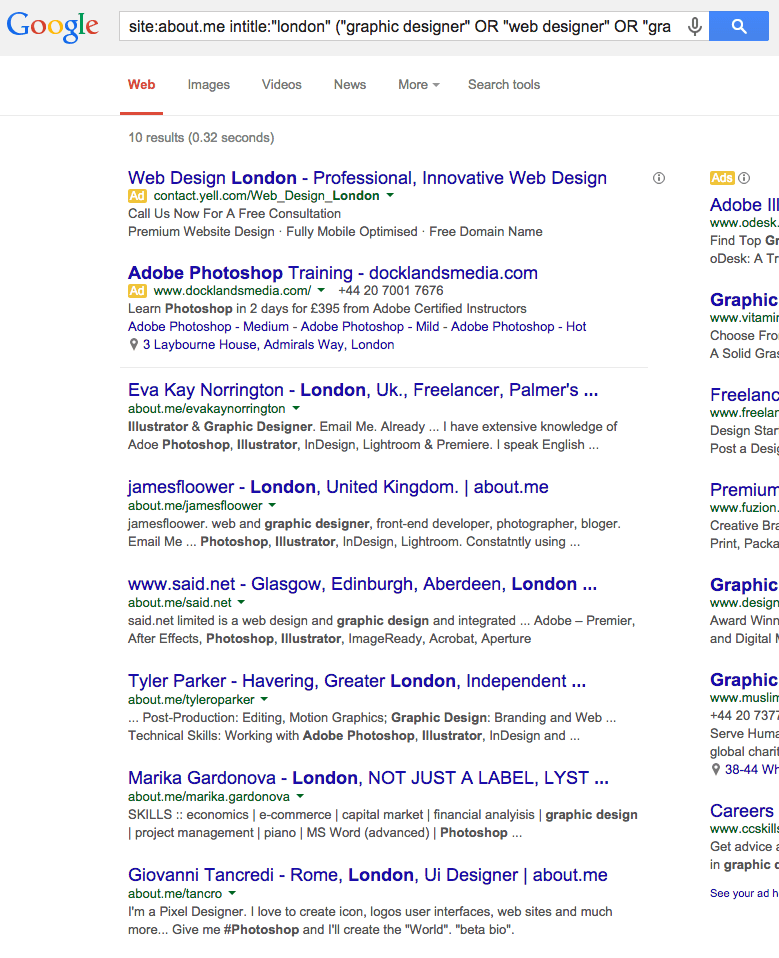 And as of next month, we're adding ATS and CRM functionality to the exclusive platform, which will include Bullhorn, Arithon, and Aperture to name but a few. The ability to search job boards including Monster, Jobsite, CareerBuilder and CV Library will also be added in the coming months. So what in Heaven's name are you waiting for?! If you want in on the action, sign up for FREE by clicking the button below:

Find out how the likes of IBM, IKEA and Siemens
drive hiring excellence with SocialTalent
---