Keep up with the latest hiring trends!
Communicating as a Recruiter - Why Being Social is so Essential
Yesterday we ran a webinar on Social Recruiting Communication and the Death of Email (you can watch the webinar here on our Youtube channel if you'd like!), inspired by an old op-ed piece by Jonathan back in December (read that blog here).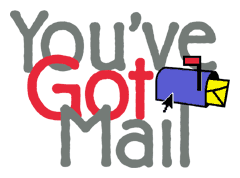 What the webinar really discussed though was the need to make human beings of ourselves as recruiters and get in touch with our social side. By social, we don't really mean social media. We're talking about meeting people in person, getting them on the phone, or finding ways to discuss with and assess candidates that bring that experience as close to meeting in person or phone as we can.
The primary method of communication that so many recruiters rely on is email. Recruiters are suddenly hiding behind their computer screens and refusing to make contact with potential hires until way further along the assessment chain. While we absolutely advocate sourcing candidates and new hires online and use social channels to find people, that doesn't mean we stop being human. There comes a point when having several hundred Facebook friends and Twitter followers doesn't matter. Get outside and make actual relationships.
The main metric that will measure whether a recruitment agency will be successful or not, as Jonathan says, is the noise level in the room. This noise isn't keyboards clicking or radio on – it's people on the phone, making connections and having discussions, selling their job spec and arranging appointments to meet great candidates.
Communication Channels for Recruiters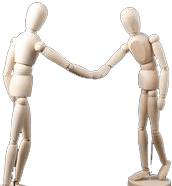 In Person
This may certainly not be the first point of contact you have with a candidate, but it is by far the best. In a great article this week in inc.com by René Shimada Siegel, 5 Reasons You Need To Meet In Person, she points out that meeting in person is by far the best way to communicate with people – "No matter what industry we're in, we're all in the people business. We'll only be successful if we really get to know our customers and colleagues." It's the way you gain a real understanding of a candidate's character, learn about them and why they'd be good for your role. It allows you to get down to business while also using a bit of small-talk ("What cements a bond between people? Small talk about a favorite team, passion for pecan pie, parenting challenges, and the other bits and pieces that make us unique and interesting", says Renè), plus you get to make an impression on them too.
Sometimes meeting in person can be brought about by a form of "planned serendipity". Is there a Meet-up of a particular group of professionals you're just looking to recruit soon? Why not pop along and network with them. LinkedIn Events are now much easier searched and more open about the attendees list. See people on the list who look like they'd be a great fit at your company or that of your client? RSVP yourself and get mingling with your next hires.
A (quite stalker-y, we admit) suggestion was proposed by a Nursing recruiter for meeting in person – she goes regularly to the bar beside a hospital around shift change time, and there meets nurses that she can't otherwise reach through LinkedIn (because they're not on it) or Facebook (because, sensibly, their profiles are all private). It works for her!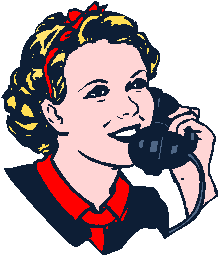 The Phone
This most basic necessity of communication is one we're shunning for some reason. The challenges are plain – often your applicant or potential candidate aren't available during business hours to take your call, particularly if they're in a customer-facing roll, like in retail or customer service. Or they are in an open plan office when it's just not practical to discuss employment opportunities in full earshot of colleagues and managers alike.
However, it's attraction over the likes of Email are clear – you get their attention, you get a back-and-forth dialogue and can ascertain their intentions clearly through the tone of their voice. A phone call is immediate, the person on the other end won't really leave you hanging for a couple of hours or days to answer back if they've picked up the phone.
Computer
The advantages of computer communication, like Email, are:
Default mode – everyone has some form of digital address
Numerous channels – you can contact someone using a wide variety of channels
Ease of access – You'd be hard-pressed in this day and age to find a house without a computer in it
Receive now, read later – sending your email communication to a client or candidate means that even though they're busy right now, they can pick up your message later when they're available.
The disadvantages of computer communication, like Email, are precisely the same:
Default mode – everyone's doing it. How are you doing to stand out from the crowd and make an impression over the other messages people are bombarded with? LinkedIn used to be novel three years ago, but now everyone on LinkedIn is just being bombarded by a vast amount of recruiters to connect or take this job spec, that they're switching off.
Numerous channels – it's just impractical to be all things to all people. The huge array of social channels and digital communication tools means it's tough to keep up, a new social network is appearing every day. While it's great to source candidates from these digital footprints, communicating with them over it may be a wasted attempt. However, novel social network communication by recruiters may be more advantageous. Have you tried to DM a potential candidate on Twitter? At the moment it's such a rare-used tool that currently people haven't switched off. Come one or two years down the road this will change.
Ease of access – By this we mean that it's too easy to resort to computer communication instead of a personal approach to communicate. We use it for business and feel so removed from our colleagues because of it. You can't establish a friendship with someone over email!
Receive now, read later – this may be great for the candidate, but bad news for the recruiter who's urgently trying to contact people to fill their role. Who has a week to wait for a response from someone?
There are substitutes for meeting in person, being on the phone and emailing people. When you're an international recruiter, it's impossible for you to be in the same country sometimes as your potential candidates. The virtues of Skype for communicating and using video can be as good as meeting in person and gleaning some grasp of their personality. Is it appropriate to conduct a complete assessment of a candidate over the phone? Well try the video-assessment tools Sonru or ZuzuHire. And how do you reach a person who'll prioritize your message over their emails? Try messaging them over Twitter, or Whatsapp, or Windows Live Messenger, or so many other alternatives. We ask regularly how many emails do you have unread in your inbox versus how many unread texts? Many many emails, zero unread texts. People prioritize text messages and IM's over emails. Fact.
Social communication is essential for recruiters. We need to get out there and sell our jobs, meet the best people in the business and recruit them for the vacancies we have on. It's not good enough to hide behind the computer and conduct all your business in silence. We're in a people business, we need to show our human side!
Find out how the likes of IBM, IKEA and Siemens
drive hiring excellence with SocialTalent
---