Keep up with the latest hiring trends!
Considerations when approaching social media: Ivan Andrija (CPL)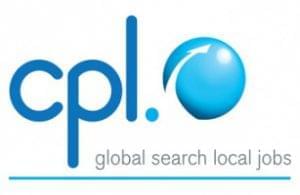 Ivan Andrija, Head of Online from CPL is taking the stage at the #irc2011 conference to discuss "Considerations to make when approaching Social Media".
Ivan is a Geologist by trade; the earthquake in Japan today is close to his heart. He came to Ireland 13 years ago and started RealJobs.ie on behalf of The Employers Alliance back in 2002; it failed. He then started Irelandjobs.ie as the first jobs aggregrator (job scraper) which survived less than a year.  He changed it to EmployIreland.ie  in 2004 and set up erecruit.ie as the first Irish multiple job posting site.  He started blogging in 2006, set up JobsBlog.ie and then set up an SEO business in 2008.  He joined CPL in 2009.
Today Ivan is going to discuss CPL's experience with social media over the last couple of years (for international readers, CPL are the largest agency and RPO provider in Ireland).  So what are they doing?  First of all they started developing an iPhone App but they decided that SEO & Branding were more important.  In the last 9 months they have tripled the traffic to CPL.ie  which enables to depend less on traditional media advertising.  (BTW, CPL have around 15 websites in total, the same growth has been experienced across most of their sites).  CPL let their staff use pretty much everything that helps them source candidates and do their jobs (Facebook, Linkedin, Twitter, CPL Blogs and niche sites).  2 years ago most companies and recruiters would have blocked sites such as Facebook but this trend has been reversed.
Ivan points out that in many European countries Facebook & LinkenIn have very low penetration and local sites are much more popular.  Recruiters of multilingual staff need to understand this.  In these countries CPL found that their was massive value in niche sites, niche job boards or niche social media sites.  Niche to a local or niche to a local industry.  Combine the two and you have a goldmine!  They started thinking in terms of driving people and CVs to their own site and started using blogs as a driver to their site.  They particularly focus on hard to find people.  They set up a site called JobsMarket.ie and CPL staff post blogs on it. This drives traffic back to their main website and allows potentially hard to find candidates to connect directly with the recruiters/ authors.  The cost of setting this up and managing it is zero (well, excluding the development & design time and the man hours to post blogs of course).
CPL have rolled this out to clients; The Dublin Airport Authority used daa.jobsmarket.ie to source all the people they needed to fill the vacancies from the new terminal in Dublin airport.  They had sourced thousands of candidates in only three days; plenty to fill all of their vacancies.  265 people started on the same day and all they all applied on the jobsmarket micro-site.
CPL provide their staff with a lot of in-house training; they analyse the blogs they write, their profiles on social media sites, how they use social media sites etc (not an easy task for a company the size of CPL).  They have no training manual because such a manual would be outdated as soon as it is written.  They use an internal application that allows people to contribute ideas and the trainers use this to modify in-house training.
Peter Cosgrove goes out and tells HR people and in-house recruiters how to search the web for people; these conferences are booked in advance (I attended the Dublin presentation which was very good although the strings were not quite accurate!  Peter is an excellent presenter and if you ever have an opportunity to hear him talk, take it!).
Ivan mentions a Czech recruiter who admitted to spending 6 hours a day on Facebook!  Ivan has invested time and effort in on-line for the last 10 years; he blogs, write and presents and does this because he loves it, not to get paid.  When you start blogging you learn to connect with fellow attendees of a conference before you turn up and you ask to speak with them before hand.  Make sure your LinkedIn photo is recent, maybe even in the same suit that you will be wearing at the conference so that people can find you.  These speakers respect the fact that you have taken the time out to ask about their business.  Using your blog and LinkedIn together enables other people to find you; you don't have to cold call!
Peer recognition helped Ivan get his job in CPL.  When he interviewed with them they didnt ask for a CV because they already knew everything they needed to know about him through his digital footprint.
CPL has a database of over 1 million people and often get 25,000 new CVs a week (10-15,000 uniques); although he questions how relevant that is because such a huge database is almost impossible to manage.  He has hired all of his staff (27 people) using only Twitter, not the database of 1 million people!  Ivan does not use his main Twitter handle @irishrecruiter to find people, he creates dummy accounts and searches for people who are talking about skills he is looking for on Twitter right-now! He then reaches out to them with this dummy account.   The cost was minimal, the return speaks for itself.
Online Marketing spend is falling, offline marketing spend is also falling.  People are paying less for this stuff.  10% of the jobs advertised on Jobs.ie are from CPL.  They are generally the largest advertiser on job boards in the country.  Will they stop using job boards?  Will they focus on niche boards?  The answer is not revealed!!
The most common questions that Ivan is asked are:
1. Do you need a blog?  Yes, every one of us should.
2. Should I pay LinkedIn?  His honest answer is that he doesn't know.
3. Should you hire someone else to do the social media for you? His answer is no, you shouldn't hire someone, you should hire a team of people. Split it between the grey haired business people and the young blood graduates.
Quick Digression where Ivan talks about how CPL use child labour!  Only half joking, the first person that Ivan hired for his team had a combination of skills that he thought impossible to find, found on Twitter.  When he went to pay this guy in Argentina he had to pay it into a different paypal account which turned out to be his dad's as the guy was a kid, 15 years old!  He is now 17 and still working for them (although technically for Ivan and not CPL)!
Find out how the likes of IBM, IKEA and Siemens
drive hiring excellence with SocialTalent
---