Keep up with the latest hiring trends!
How to Plan & Research your Candidate Search on LinkedIn, CV Databases or your ATS
In last week's Wednesday Webinar, we focussed on Researching Your Candidate Search (you can watch it back at the bottom of the blog) – here are the main tips from the webinar: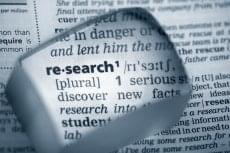 Visualise the scene: you've just received a job spec in from a client who's using both you and at least two other agencies to find someone for a role that they've had great trouble filling (for the sake of argument, the role is a Java Developer – I'm sure this scenario is quite familiar to many recruiters among you!). The challenge is on for you to drum up a shortlist of excellent candidates quickly to get in before your competitors and seal the deal. The average recruiter will launch in to a search for a Java Developer, and while they get results (probably around 2,000 potential Java Developers), it's by no means a full list.
The difference between an average recruiter and an amazing recruiter is not how many people they can find or how many phone calls they can make. It's how many quality people that are all absolutely perfect for that role they can send to the client in much the same time. Without prior planning, focus and research, the average recruiter doesn't stand a chance. The amazing recruiter will have filtered out all the crap and found the 5 gems (whether actively looking for a job or not) among them that each will fit the bill, and they'll do this with military precision and really thorough research. As Benjamin Franklin once said, "Give me six hours to cut down a tree and I will spend the first four sharpening the axe".
A Java Developer By Any Other Name
People in human resources love to come up with funky titles for positions in their organisation (for example, how many of you work in "Talent Acquisition"?), which makes sourcing for candidates slightly problematic for recruiters. The variability in job titles is vast. A Developer can be called an Architect or an Engineer or Programmer or simply a Professional. Taking our human traits into account in our search for candidates is paramount to ensuring you're seeing the full list of available people, and then choosing the best of the whole lot. It is this principle of Synonym search that Boolean sourcing really makes its home.
Research Begins With the Job Spec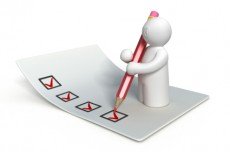 The average recruiter, as we said, will just jump right in and get to work. The Amazing Recruiter must take a more measured approach. They will call the client back and get a complete and thorough job specification. What are the essentials versus the nice-to-haves? What hard skills are required versus desired soft skills? It is in the discussion with the client that the Amazing Recruiter will learn what candidate will be accepted and what will not, teasing out if a candidate had 4 out of the 5 essentials but not the University Degree they were looking for, will their application be accepted.
There are a few steps to the process of research that an excellent recruiter must take before they launch their search. Once the job spec has been clearly defined, use Notepad (or Textedit on a Mac) to begin fine tuning your search. Use your knowledge of Boolean search methods to filter and expand your search as required (using Notepad instead of Microsoft Word is essential when writing Boolean searches, because it retains your strict case-formatting rather than auto-capitalising letters which will only cause your search to fail). Segment your requirements line by line, and build the components of your search to incorporate all of the synonyms that each requirement can mean.
So your basic search with the absolute essential requirements being, for the purposes of our example, Java Developer, based in Manchester, with some PHP knowledge and experience in Mobile Apps building, team management experience, and with a Telecoms background, would look something like this in our Notepad in the beginning:
The beginnings of our search for our proverbial Java Developer
As we expand our search to incorporate all of the synonyms of each term, our search begins to grow and take on a more complete understanding of the job and the people who do it. Whatever database you're searching, whether it's your own ATS, a CV library like Monster or Jobsite, the open web, or a professional networking site like LinkedIn or Xing, your search will be complete. The people you find will each be suitable and you'll have found way more of them than the average recruiter would when they just dove in.
Line by line, we filled out each synonym, and our Notepad will look something like this:
Where does the Amazing recruiter do their research? Well, their own experience and expertise is drawn upon, but also resources like LinkedIn Skills, Wikipedia, Google in general, to really pinpoint what other words mean the exact same thing in context to our candidate search.
Taking this measured approach to sourcing the best candidates is what separates the Amazing Recruiter from the Average Recruiter at your competitor's firms. Why spend fruitless time advertising and having to sift through rafts of unsuitable CV's, or filtering through hundreds of results on LinkedIn (especially when you can only see a fraction of them), when you can save yourself all that time and effort based on your preparation. Fail to prepare and you prepare to fail, as they say.
Watch the webinar back to get some more tips on using the web for research and potential synonyms for alternative databases of information.
To learn about our next available training dates for learning how to expertly navigate Boolean searching via our Blue Belt in Internet Recruitment courses (in Dublin, London, Toronto and online), click here.
Find out how the likes of IBM, IKEA and Siemens
drive hiring excellence with SocialTalent
---