Keep up with the latest hiring trends!
Top 7 FREE Online Recruitment Tools
The recruiting industry is ever-evolving. With new technologies, changes in candidate behavior, and increasingly complex asks from organizations, recruiters and talent acquisition professionals need to stay agile. The goal is always to find, hire, and engage the best talent, so looking for ways to improve your efficiency and productivity are essential. And there are so many tools out there to help!
Whether you're looking for ways to improve your approach to diversity hiring, or want to automate certain repetitive admin taks, there's software aplenty to offer assistance. Here's our list of 7 essential recruitment tools – and the best part? They're all free! Check it out.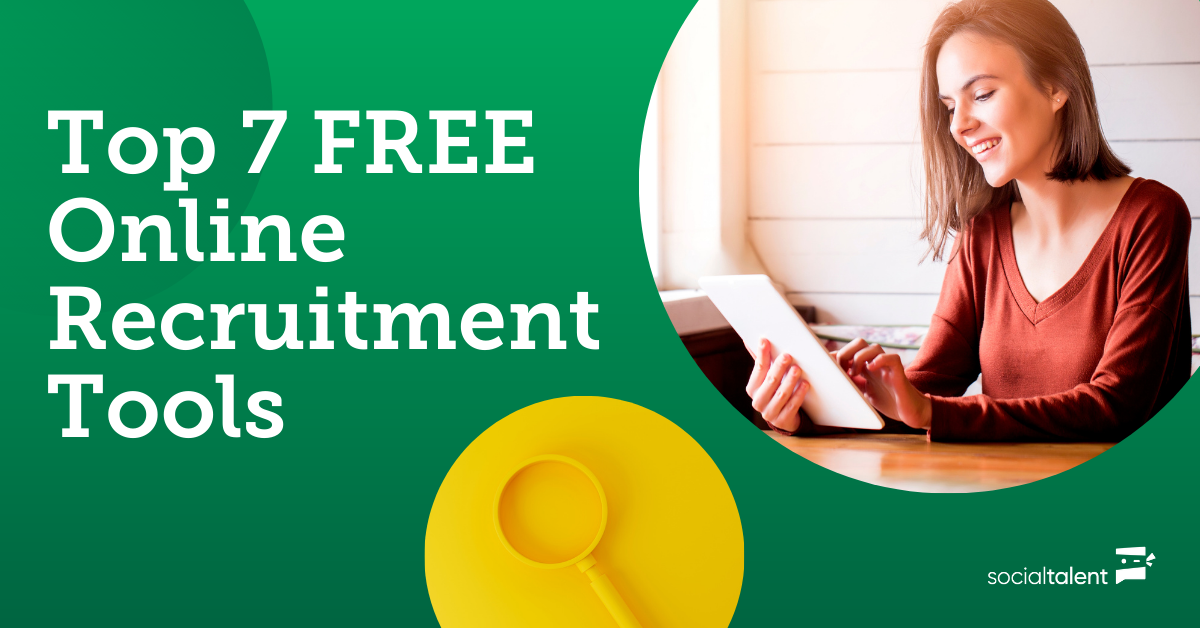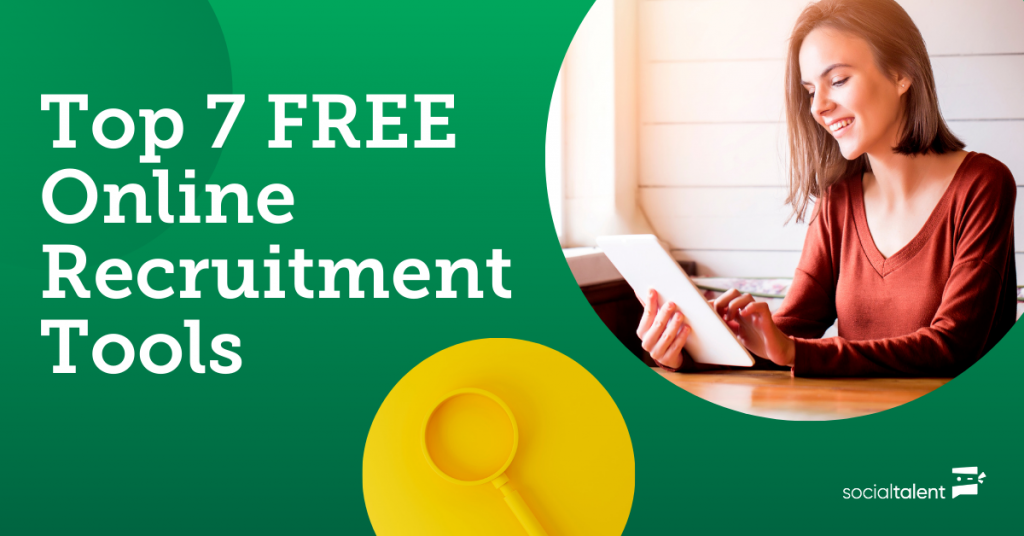 1. ChatGPT (GAI)
Generative AI, like ChatGPT, is undoubtedly one of the most discussed advancements in the technological space, and it has already seen big uses within the recruiting industry. This next generation chatbot allows users to type in questions to get informed answers. It has been widely lauded for its ability to instantly complete mundane admin tasks – a subject recruiters know a lot about! It can write complex Boolean strings, populate a list of keywords for job descriptions, craft candidate outreach emails, or compile interview questions based on roles and responsibilities. You can be as general or specific with your prompts, ask follow-ups, and request edits. The possibilities are limitless!
It's important to remember, however, that generative AI like ChatGPT is only in its infancy. And already company policies and laws are being drafted to put some security and scaffolding around this tech. But used responsibility, it can be a game-changer for recruiting.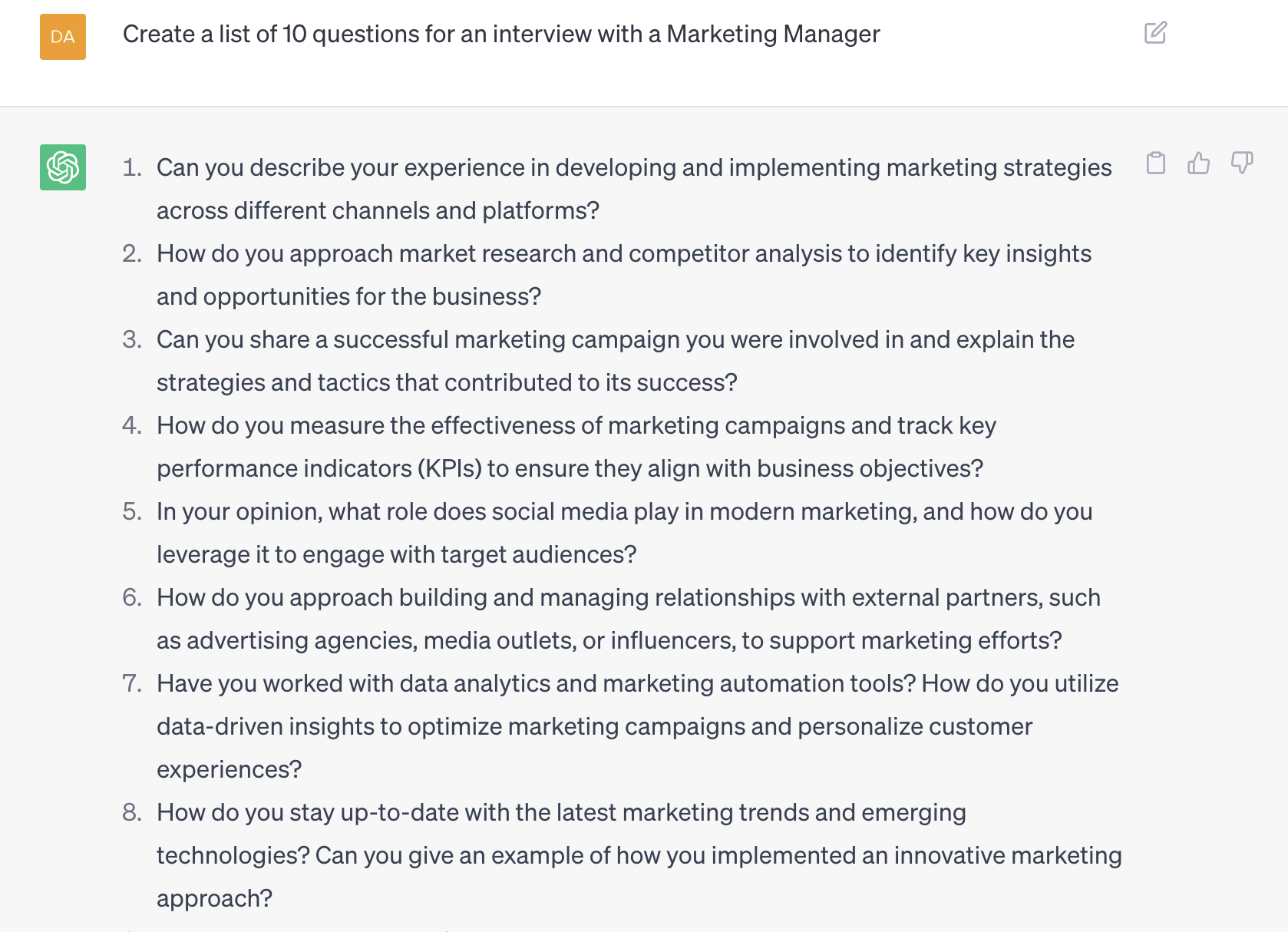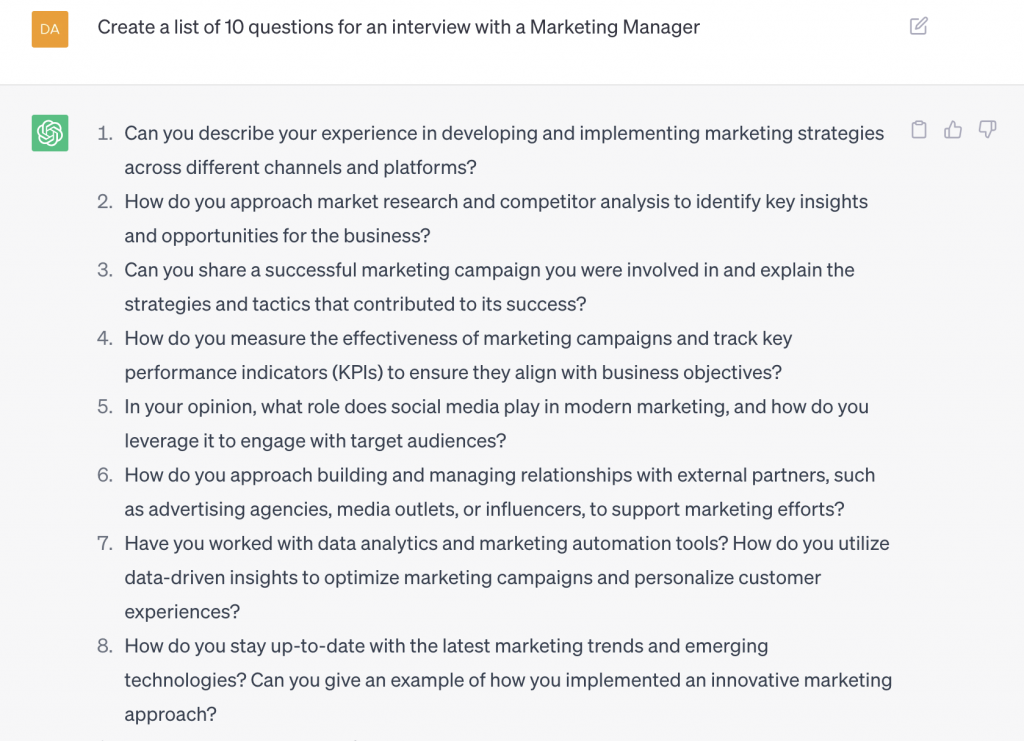 2. The Gender Decoder
Used to find subtle bias in job ads, The Gender Decoder is a free online tool that help you avoid using gendered language that could discriminate against potential candidates. As we try to build more inclusive workplaces, it's important to understand how powerful language is, especially in the hiring process. Society has certain expectations of what men and women are like, and how they differ, and this seeps into the language we use. Think about "bossy" and "feisty": we almost never use these words to describe men. This simple tool allows you to paste the text of your job advert into a table and it will flag any inappropriate words that you can eliminate. Research has shown that women in particular are put off from applying for jobs that are advertised with overly masculine-coded wording – don't reduce your talent pool before on step one!
3. Buffer
Buffer is an automated social posting application that lets you schedule your tweets (and other social media posts) so that they publish at predetermined times. These predetermined times are based on an analysis of your social activity and the success rates of your past Tweets, allowing you to optimize when you post.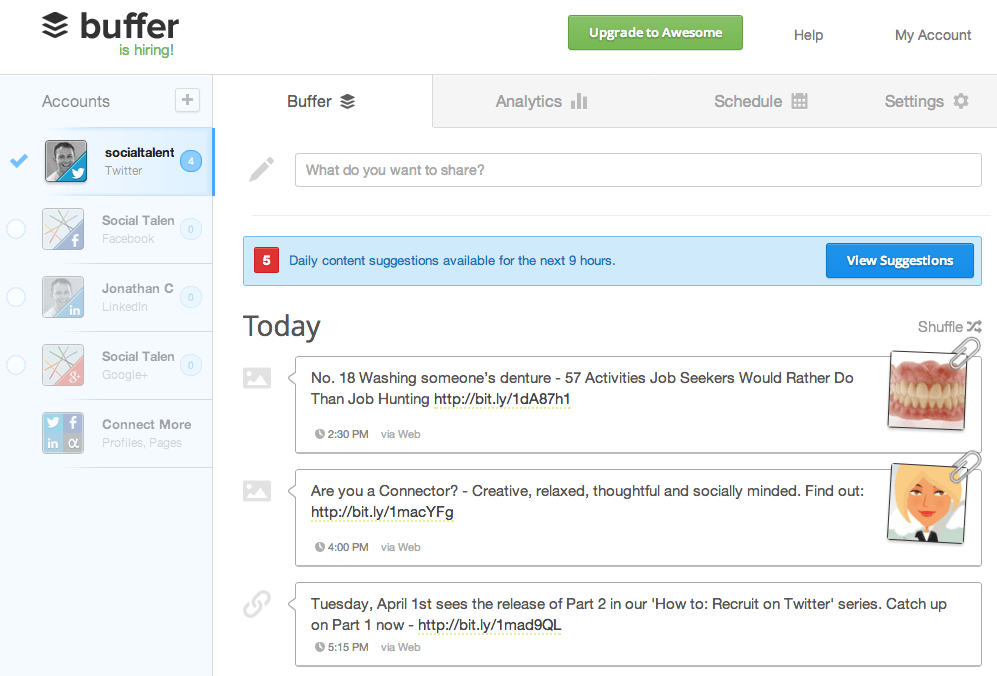 Easy to use, this toll enables you to quickly post any webpage content (like a job spec or blog post) on to your chosen social network with one click thanks to the Buffer extension. An essential recruitment tool for increasing traffic to company career pages or promoting job ads.
4. TweetDeck
TweetDeck is a free social media dashboard application that allows you to easily manage a number of Twitter accounts, topics, and hashtags on one screen. It's one of the most popular Twitter application on the market and has been since 2009. TweetDeck allows you to follow trends more easily, monitor any retweets your job specs may be receiving, and respond to mentions and followers faster.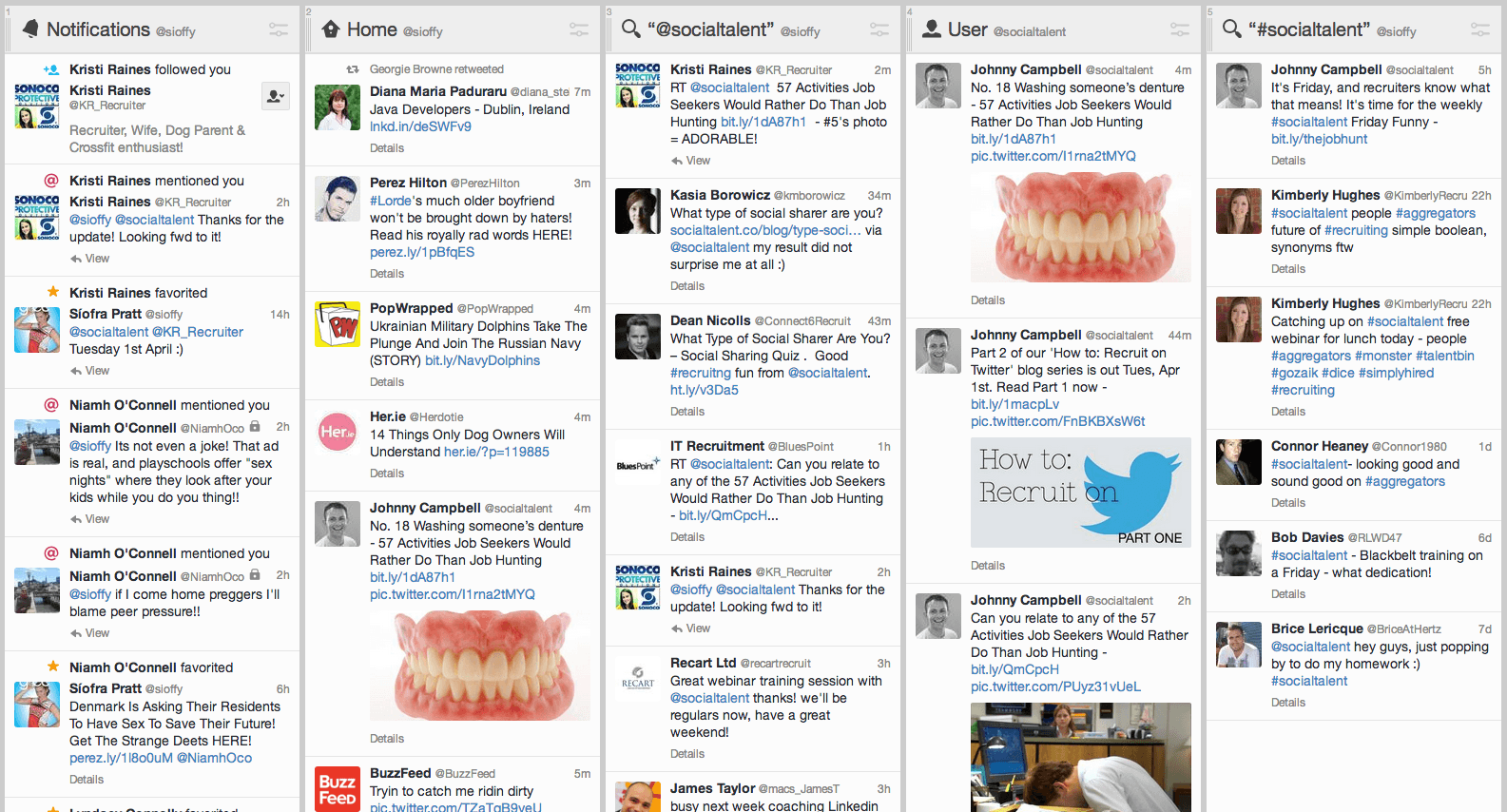 Essentially, TweetDeck is a social listening tool. Use it not only to monitor the conversations being had about the company you recruit for, but use it to follow hashtags you use in your job tweets to see how other recruiters and job seekers are using it, and use it to get involved in the conversations of the industry you recruit for. This tool will completely enhance your Tweeting experience.
5. Briskine
Recruiters are always looking for ways to win back time, but often the desire to do tasks quickly can lead to errors or poor quality. Briskine is an essential recruitment tool that helps with both of these challenges. A free browser extension that allows you to create templates and keyboard shortcuts for writing emails, Briskine can take a lot of manual labor out of the outreach process for recruiters. With a few simple types of the keyboard, this software can create fully formed emails. And because it's customizable, you can ensure that the copy is high quality and error-free.
6. ContactOut
ContactOut is an AI search engine and browser extension that allows you to find the personal email addresses or phone numbers for any candidate you may be sourcing. A huge asset for any recruiter, I'm sure you can agree! ContactOut prides itself on being the most accurate contact data intelligence tool and claims to have contact details for over 300 million professionals.
According to their website, 76% of Fortune 500 companies use it to find quality prospects. In a world where candidate outreach is so important, having as many options to communicate can be a huge game-changer for TA.
7. Monday.com
An all-in-one work management platform, Monday.com helps teams streamline their workflows, easily collaborate, and complete projects effectively. Think of it as the most advanced to-do list you've ever seen!
Perfect to help busy recruiters keep up with the myriad of tasks at hand, this highly visual, cloud-based platform allows you to stay up-to-date with your goals in relation to the wider organization and manage cross-departmental KPIs. While dedicated ATS systems are more tailored for the nitty-gritty of recruiting, this system does offer pre-built applicant tracker templates, which could be useful for smaller companies.
Recruitment tools can help optimize your TA team, but nothing can replace Recruitment Training. SocialTalent's dedicated learning will enable your organization to find, hire, and engage the best talent. Talk to us today.
Find out how the likes of IBM, IKEA and Siemens
drive hiring excellence with SocialTalent
---