Keep up with the latest hiring trends!
/
/

TL;DR: LinkedIn Voice Messages, Glassdoor, and Pay Rises
TL;DR: LinkedIn Voice Messages, Glassdoor, and Pay Rises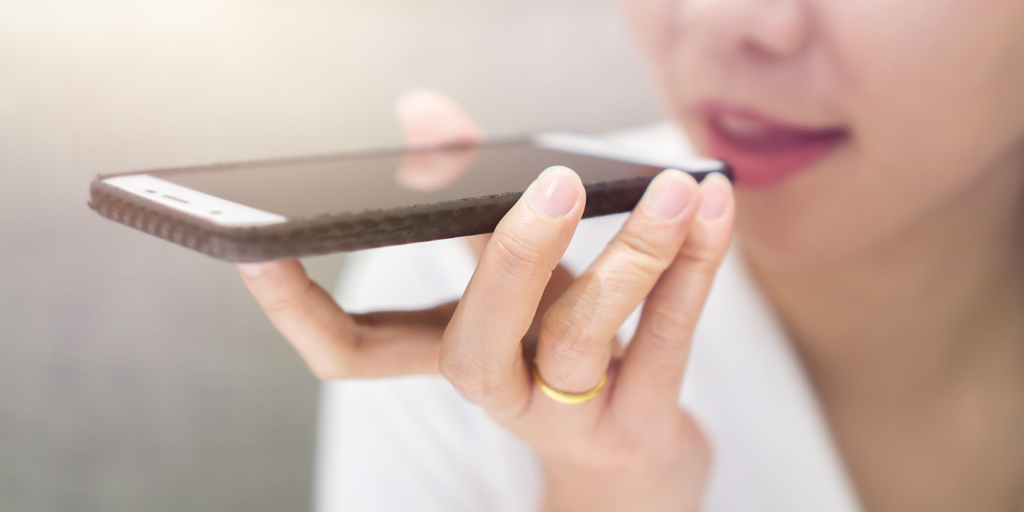 Another week has zipped by, and it's already August! If July feels like a blur then you're not the only one. Don't fret, the SocialTalent team are here to round up all of the biggest stories in recruitment and hiring that you might have missed while catching some summer rays or daydreaming. Ahh…
LinkedIn announces voice message capability (finally..?)
It's the largest professional networking platform in the world, and it's never too far away from a bizarre announcement. This week, LinkedIn has released details of their plan to include voice messaging in their iPhone and Android apps.
LinkedIn, in their announcement post, described the potential convenience of the new feature: Whether you're responding while walking or multitasking, or need to give an in-depth explanation, voice messages let you more easily and quickly communicate in your own voice with your connections.
Not everyone is as excited as LinkedIn, however, with many professionals noting the discrepancy between the purpose of LinkedIn and sending voice messages. TechCrunch noted that the purpose of LinkedIn, in the main, is to connect and communicate with strangers in a professional setting — one in which emails and messages are more acceptable forms of communication than a phone call or a voice message.
Our own twitter poll indicated that recruiters are excited about the new feature (while for some it was too early to tell!)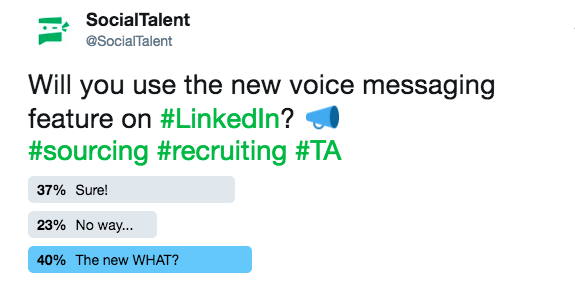 Will the feature change the way that recruiters reach out to potential candidates? It remains to be seen, but for now, we might as well start perfecting our 'phone voices' once again.
Benefits and Salary most important to candidates
A new survey from Glassdoor, one of the world's largest job and recruiting sites, has outlined the 5 most important things job seekers look for when looking at job ads, as well as 5 things which make candidates more likely to apply.
The survey revealed that 67% of U.S. workers and job seekers say the key piece of information they look for in job ads is salary, with 63% citing benefits as the ultimate game-changer. 49% of workers and job seekers say attractive benefits & perks would make them more likely to apply for a job.
Is this information surprising? Hardly. But the survey highlights the need for recruiters, and indeed anybody writing a job ad, to start with what is important and never ignore that which is easily taken for granted. A quirky, off-the-wall job spec is nothing without the core information that candidates are really looking for!
UK set for a pay rise of 2% over next twelve months
Half of businesses will give pay rises of over 2% in the next year, according to a new survey by leading business organisation British Chambers of Commerce (BCC) and job search site Indeed.

The survey, of over 1,000 businesses, reveals that 6% of firms will increase pay by more than 5%. However, 2% of firms say that they expect to decrease salaries – due to increasing upfront business costs.

37% say that they will respond by raising prices of products and services, and nearly a quarter will take lower margins and profits. 16% will increase investment in automation as well as recruiting for flexible contracts.
Tara Sinclair, a senior fellow and economist at Indeed, stated: These figures suggest brighter times are ahead for workers who after seeing their wage growth barely exceed inflation could receive a meaningful pay rise. Couple these findings with the recent public sector pay hikes and it appears organisations are feeling more confident despite continued uncertainty. The question now is will they raise wages enough to continue to outpace price rises?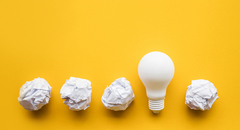 DOWNLOAD YOUR FREE GUIDE
Recruiter's Guide to Career Development
Find out how the likes of IBM, IKEA and Siemens
drive hiring excellence with SocialTalent
---