Keep up with the latest hiring trends!
/
/

Recruitment and the Gender Pay Gap #IWD2016
Recruitment and the Gender Pay Gap #IWD2016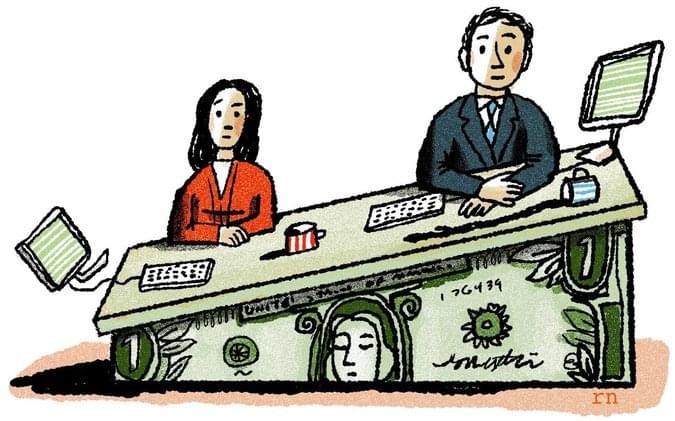 Today is International Women's Day – a day that celebrates the social, economic, cultural and political achievement of women. But while we have much to celebrate today, it needs to be pointed out that progress towards gender parity has slowed in many places.
In 2014, the World Economic Forum predicted that it would take until 2095 to achieve global gender parity. Then, just one year later in 2015, they estimated that a slowdown in the already glacial pace of progress meant the gender gap wouldn't close entirely until 2133. As a result, this year's campaign is calling for everyone – men and women – to pledge for parity and start taking concrete steps to help achieve gender parity more quickly.
We wanted to do our bit for the campaign by drawing your attention to an issue that is exceptionally close to our hearts here at Social Talent, and something that will really start to dramatically affect the recruitment industry in the very near future – the Gender Pay Gap.
The Gender Pay Gap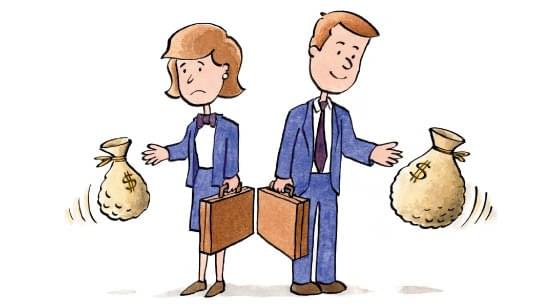 In recent years, there has been an excellent increase in emphasis on and drive for gender equality and diversity in recruitment and hiring practices. Large organisations like Pinterest have made their efforts to increase diversity in their workforce very public by teaming up with Paradigm – a company that helps fast-growing companies identify where the biggest barriers to diversity are coming into play. As part of the initiative, Pinterest has set goals like increasing hiring rates for full-time engineering roles to 30% female, thus laying out a brave new road map for other tech companies to follow.
There have also been a number of fantastic tools developed to help us acknowledge and deal with our gender biases on a smaller scale including the Gender Decoder which tells you if your job ads are gender biased, and new app, Two Interviewees, which highlights sexist hiring practices.
However, while great work is being done to ensure more women get hired, employers are not following through when it comes to their long-term business practices. Most notable is the massive gap that exists between what men and women are being paid even when they perform the exact same function.
For those of you in any doubt as to the severity of the issue, take a moment to consider these statistics:
Women are being paid on average 9% less than men (in the UK it's 14.2%). In fact, according to a new analysis, women are likely to earn £300,000 less than men over their working lives.
In the UK, the gender pay gap means that technically women work for free from November 9th until December 31st every single year.
It will take another 117 years to close the gap at the current rate. To take into perspective, 117 years ago was 1899 – the 19th century.
Equal pay for equal work may be a founding principle of the EU, but sadly is still not yet a reality for women. Ireland is one of the 25 EU countries that has not fully and properly brought the Union's 2006 equality legislation into national law. The only two that have are France and the Netherlands.
The problem is worse for older women – women aged 50+ earn almost a fifth less than men of the same age.
Performance isn't taken into consideration. In the World Cup, the women's US football team were victorious, winning the whole championship, while the men's team went out in the first round. But the women's team won prize money of $2 million while the men won $8 million just for being eliminated at the first hurdle.
Female graduates can earn up to £8,000 less in their starting salaries than their male peers who took the same degree.
But despite these upsetting stats, not everyone is aware that there is a massive issue at hand. In fact, 70% of all employees worldwide believe there is no gender pay gap issue.
I was recently at a breakfast briefing for National Employment Week 2016 where guest speaker Patty McCord (formerly of Netflix) told us the story of her meeting with a young woman. The young woman expressed to Patty that she thought she wasn't being paid fairly by her employers in comparison to her male colleagues, and wondered if she'd be worth more on the open market or if she should count her blessings and stay put. When Patty asked her what she did for a living the woman told her she was an experienced Data Analyst working for the State of Texas… an employee companies the world over would scramble to employ! The woman simply didn't realise how in-demand a candidate she was and how much her skills were worth.
How is "The Gap" affecting the recruitment industry?
"The Gap" is already having a significant impact on the recruitment industry, an impact which is only poised to become more significant in the future, as we'll see a bit later. Currently, the Recruiting Times report that 66% of UK employees say they wouldn't apply for a job where they believe there is a gender pay gap. Naturally, that sentiment is expressed more so by women than men –  76% of women think this way, while just 59% of men echo their feelings.
But the impact is most notable with younger workers. 80% of Millennials say they would not even apply for a job if they believed there to be a gender pay gap compared with those aged 45-54 (58%) and those aged 55+ (52%).
In a candidate driven jobs market, a gender pay gap can be a big factor in candidate decision making when it comes to selecting the companies they want to work for.
What's being done to close "The Gap"?

The UK Government has just put legislation in place states that from 2018 onwards organisations employing more than 250 people will be obliged to make public the salaries their employees are paid thus highlighting any gender pay gaps. Which means around 8,000 companies will now have to report their gender diversity in the public domain. Crucially, this legislation also states that organisations will need to publish information about the bonuses their staff receive, which is suspected to be a big factor in gender pay inequality.
PwC is a company that already voluntarily reports its gender pay gap publicly. Gaenor Bagley, Head of People and Executive Board Member at PwC, explains the benefits of this: "Publishing our gender pay gap has been a really positive move. It has increased awareness across our firm of the underlying issues and allowed us to take action as part of our wider diversity and inclusion initiatives." However, she says that making this information public knowledge is about bringing the issue into the spotlight, not "naming and shaming organisations." She says organisations should be "using the gender pay gap analysis to understand why they have a gap in the first place and coming up with actions to solve the gap".
Just highlighting the gap isn't enough. If we are to promote change, any gender pay or bonus numbers need to be supported by commentary. Bagley also stated, "The size of the gap itself isn't the most important factor – it is whether organisations understand the drivers of the gap and say what they are doing to close it. This is about companies learning from each other on best practice on how to create equal opportunities for all across the workplace."
But while reporting is driving change, according to the Women on Boards review, it is not going to close the gap all by itself.
More needs to be done…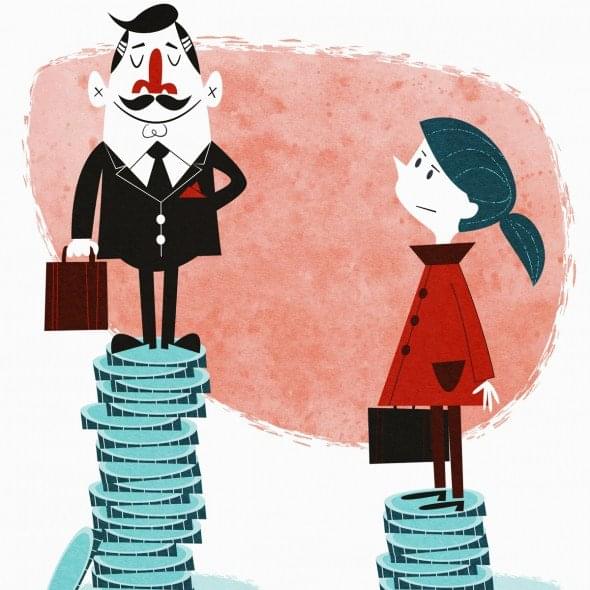 Commenting on the aforementioned potential £300,000 lifetime gap, the TUC general secretary, Frances O'Grady, said: "Far more must be done to tackle the UK's gender pay gap. We need more quality part-time jobs, better-paid fathers' leave and more free childcare from the end of maternity leave to help mothers get back to work after having children."
PwC's Gaenor Bagley also believes that a "key driver" of change will also be "female representation at senior versus junior levels", something a number of countries are now starting to legislate for also. For example, the US Securities and Exchange Commission introduced a new code in December 2009, requiring the disclosure of how board nomination committees consider diversity in selecting candidates for board positions, while in Australia the Stock Exchange Securities Council has introduced gender metric reporting as part of its governance code.
Furthermore, stories like that of the female Data Analyst shared by patty McCord and the fact that 70% of all employees worldwide believe there is no gender pay gap issue, prove that education will also be a key factor in closing the gap.
Still a long way to go…
Are you ready to do your bit to accelerate gender parity? You can start by sharing this blog and having more of these conversations so that we can start changing mindsets and ultimately sparking real, actionable change.
We want to know your thoughts on the gender pay gap. Do you see it as a crucial factor in terms of recruiting? What is your organisation doing about it?  Do you have any stories you wish to share about your own experiences? If you do, please speak your thoughts in the comments below or better yet, start a conversation on Twitter using the hashtags #GenderPayGap, #IWD2016 or #PledgeForParity.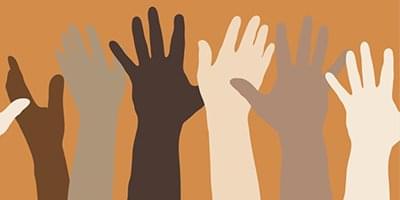 Diversity is one of the biggest and most important issues facing our industry today. Interested in learning more about gender bias and sourcing for diversity? Download our exclusive whitepaper How to: Increase Diversity Through Improved Recruitment and Hiring Processes for FREE now! It will help dispel the myths surrounding diversity and show you best practice for improving diversity hiring processes in your organisation.
Find out how the likes of IBM, IKEA and Siemens
drive hiring excellence with SocialTalent
---