Keep up with the latest hiring trends!
/
/

3 Trends To Fuel Your Recruitment Strategy For 2017
3 Trends To Fuel Your Recruitment Strategy For 2017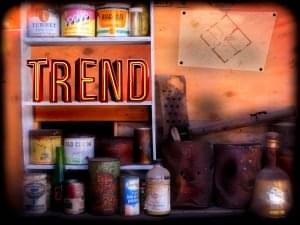 Each year brings with it a new niche or a new trend.  For businesses and recruiters alike, it's vital that you stay tuned in to the latest trends that are making an impact on your industry. To put it simply, lead from the front and become the pacesetter. Here, we take a look at 3 trends that have gained significant traction, with certain signs of them featuring prominently within the HR and Recruitment industry.
1. Social Recruiting FTW!
Recruiting the best candidates is vital to the success of any company. Social recruiting has been on the increase, with job boards no longer having enough range to find quality candidates. Traditional ads are becoming ineffective, with the majority of jobseekers finding them mundane and unattractive. So with that said, It's time to spice up your online advertising.
For a potential candidate, a job advertised on social media looks far more appealing. Furthermore, it also enhances your image as business or agency. When hiring though social media, it allows you to target people based on their area, interests and behaviour. Better yet is the fact that there's a greater chance of people engaging with your job posting. It enables the social community to ask questions about the job or share it with someone they deem suitable for the position.
When posting a job advert through social media it's important you give the candidate a CTA. Facebook advertising has grown from strength to strength in recent times, with it having a massive audience . Facebook has over 1.8 billion active monthly users, so using it as a way of advertising is a no brainer! It promotes your employer brand, and it also helps that it's super easy to use, with end result looking great. Check out these 5 useful tools for Facebook advertising.
2. Don't Be A Cog In The Cultural Fog
Matching the right talent, with the right company requires a deep appreciation of company culture. Company culture has become more important than ever, not only for the company itself, but for employees also. A strong cultural foundation within a company leads to higher employee satisfaction and engagement. Overall, a positive work culture results in a more productive workforce. This subsequently leads to a greater volume of applicants wanting to apply for job roles within your company. Move away from the safe approach and re-think your cultural effort if there isn't a defined culture already in place.
Although technical skills are valuable, it would be a mistake to hire based on this alone. According to Jobvite, today's recruiters look for a host of soft skills, including conversational skills (73 percent), enthusiasm (78 percent) and cultural fit (83 percent). Over 1,600 recruiters and HR professionals took part in this survey, and once again highlights the importance of cultural fit. For more on how to hire for culture fit then please see here.
3. Diversity…..It's An Old Wooden Ship
Diversity in the workplace is going to feature prominently in 2017! Having a diverse workforce is a huge advantage as a business, helping you to become truly unique in the long-run. We all strive to recruit unique individuals at the end of the day! If everyone was the same plain old Jane, life would just be boring – It's refreshing to hear a variety of viewpoints. It also allows you as a business to offer a broader service range (eg. languages, cultural understanding) which can add to your businesses global presence. The possibilities are endless!
According to Recruitingtrends, 46% of the companies they surveyed have a diversity initiative in place. Additionally, 64.7% of the management teams within those companies strongly support diversity in the workplace as a goal. John Bischke, CEO and Founder of Entelo, added that "Success stories may be limited and best practices are still in their infancy, but I believe that the new breed of recruiter that has emerged — driven by data, focused on engagement and led by globally diverse leaders — is well up to tackling the challenges that lie ahead."
Businesses need to evolve quickly, now and in time, if they are to keep up with the growing number of job vacancies coming into 2017.
Will these trends play an active role within the HR and recruitment industry? If you want to learn more about diversity then check out our Diversity Ninja Programme.
Find out how the likes of IBM, IKEA and Siemens
drive hiring excellence with SocialTalent
---