How AI Is Impacting The Role Of A Recruiter In A Big Way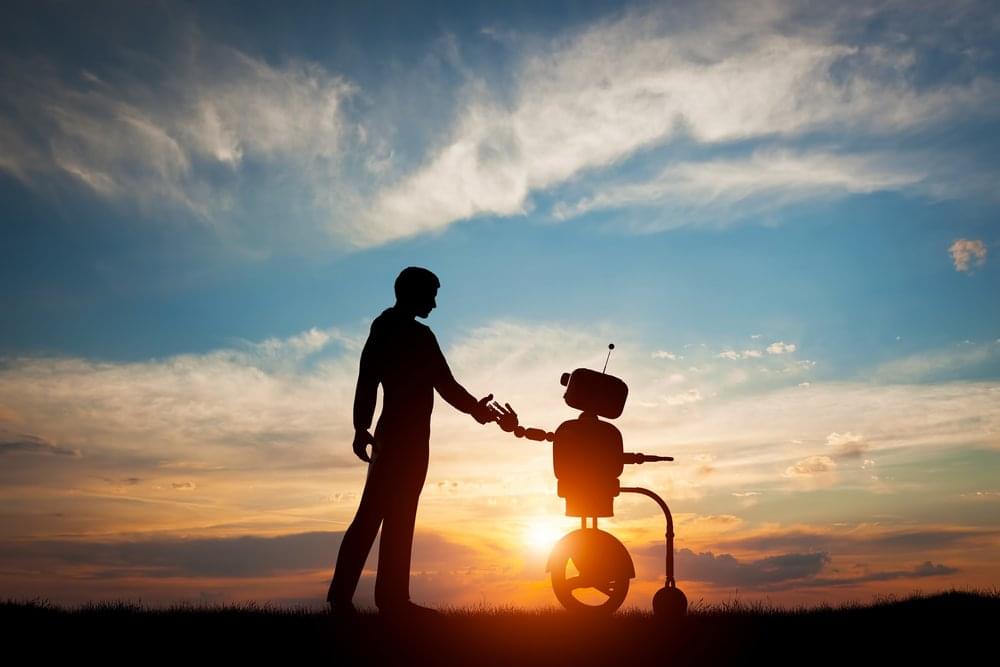 The new way's in which we source talent is changing faster than ever. So much so, that some recruiters have found it hard to adjust to the new technological era we live in. The changing dynamic in our infrastructure is far from subtle and new technology is determining the way many recruiters work. Furthermore, it's vital that recruiters are making best use of the technology available to them, so that they can truly excel in what they do. Using and understanding how artificial intelligence works should be your high priority as a recruiter. So how can recruiters and HR utilise AI to improve their hiring process? In this blog, we look at what effect AI will have on the recruiting industry, now and into the future.
Acquire Talent Using Artificial Intelligence
Machine learning is helping recruiters to hire better at a much faster rate. No more scrolling through piles of paper that overshadow your desk – those days are gone (for some). Now, you can leave the majority up to your computer pal to rustle through the candidates you deem fit for the job. It's simple things like this that increase the production levels of a recruiter, and being able to turn their attention to high priority tasks. A day in a life of a recruiter is hectic one so this comes as a blessing to many.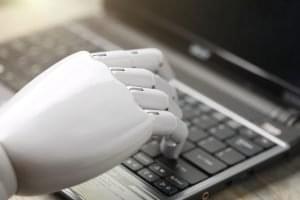 Modern talent acquisition technology powered by artificial technology has significantly reduced the time in sourcing quality talent for recruiters. Recruiters who put time in to learning AI technology will up-skill and increase their productivity. This will ultimately lead to better quality hires. The use of talent mapping and using multiple algorithms to analyse big data will help recruiters to engage with quality talent. As Social Talent like to put it – Work Smarter, Live Happier. Harnessing and utilising this technology will ultimately improve the way recruiters work.
Sourcing talent has become easier now with new tools that allow recruiters to broaden their search horizon and extend their talent pool. An example of this is  Textkernel, a tool that assists recruiters to easily identify their ideal candidate. The tool dissects what it sees on a candidates CV and then allows recruiters to search for candidates using keywords. Textkernel will then build a query of 40 words or more using related or synonymous terms to fish out your ideal candidate and reel them in.
Automated Machines Improving Candidate Experience
An organisation's candidate experience is directly associated with their employer brand. A poor candidate experience can spread like wild fire, which can very often be the downfall of ones reputation. One bad experience could discourage candidates from applying to any future jobs you may have advertised. An important aspect for a business or recruiter is to promote talent and to get them knocking on your door. Chatbots have become even more apparent on recruitment and agency websites, and it's proving to be a hit with candidates.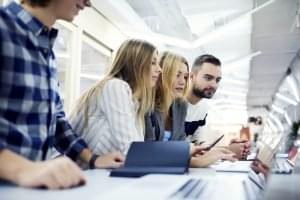 83% of candidates said they would never apply to a job again after a bad candidate experience. In addition, According to CareerBuilder's data, 67% of jobseekers reacted positively to being consistently updated throughout the application process.  This is quite simply down to the fact that chatbots keep candidates engaged. Furthermore, if applicants have a question or are in need of assistance then an automated response can facilitate them. This means recruiters can free up time to close more important deals.
Bots have ability to multi-task and scan through thousands of resumes, giving chance to more candidates making their way through your talent pipeline.However, bots have not fully evolved and will need time to understand culture in a company. This technological evolution is growing, but it's a finished product quite yet.
How AI Is Changing The Role of A Recruiter
There's no doubt that recruiting is a knowledge based industry. Artificial intelligence may be able to augment recruiters, but it will never replace them. AI has been around for many years and a hybrid type recruiter has evolved through these technological advances.  The stark truth is that recruiters will have to get their heads around the technology that's being used in today's working world.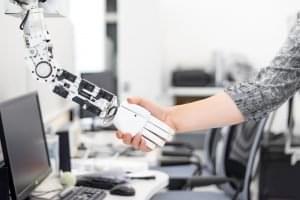 There are recruiters out there that fear AI as well as the effects it might have on their own careers, but if you look at the bigger picture, it's slowly changing the way you conduct your day-to-day business. Less time scrummaging through quantities of time consuming data means more time spent being pro-active with candidates. Also, this gives the recruiter the opportunity to follow leads and determine whether or not their candidate is the right fit for a vacancy. Artificial Intelligence is also changing things when it comes to unconscious bias. It's natural for a human to have feelings, and in some cases, certain candidates are favourited over the other.
Machines are impartial subjecting no bias towards any candidate. This means, no bias when it comes to gender, ethnicity or background. More focus is put on the candidates qualifications and in many cases, AI can help strengthen diversity within the workplace.
How will AI impact the role of a recruiter and will it ultimately improve their daily routine? Why not let us know by sharing your thoughts on our brand spanking new Facebook Community page! 

Want to keep up to date?
Join our 75,000+ subscribers who do!