What Are The Top 10 Jobs That Are Most At Risk?

A World Dominated By Technology
AI has dominated the recruitment space for the last number of years. You can't attend an event nowadays and to not hear AI mentioned. It's on the tip of everyone's tongue. It's hardly groundbreaking news for those of you who stay up to date with current affairs, but there's no denying that technology is part of our every day lives. Technology has advanced at a phenomenal rate in the last 10 years, with the automation of certain jobs becoming a common trend.
Not only is technology taking over our jobs, but it's taking over our lives too. Imagine life today without a computer? One could hardly cope. It is said that by 2022, 50% of companies expect their full-time workforce to be reduced by automation. And if we take a quick look at the recruitment industry, global tech giants are already using AI for screening tasks. On the other hand, it could be argued that recruiters are becoming more productive in their workflow. Time-consuming tasks are replaced with AI, therefore leaving recruiters with more time to focus on more important areas.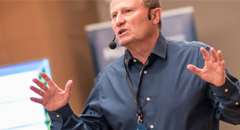 Increase Your Value As a Recruiter
Greg Savage brings his wisdom to the SocialTalent Platform!
The recruiters of today need to be tech-savvy and they must be masters at extending their digital reach. Automation will also cleanse the recruitment process and make it smarter. Instead, there will be less bias when it comes to the hiring stage with automation technology providing you accurate data on each candidate.
Modern talent acquisition technology powered by artificial technology has significantly reduced the time in sourcing quality talent for recruiters. Recruiters who put the time into learning AI technology will up-skill and ultimately increase their productivity. This will lead to better quality hires.
Hiring professionals today are not only in a war for talent, but a war for skills. Today, companies are addressing their shifting skills needs. According to the Future of Jobs Report, 84% of companies will hire new staff with skills relevant to new technologies.
Jobs Under Threat
Recruiters must adapt to the evolving job market and become more aware of the processes now available to them. That said, there are still certain jobs that are under threat. This infographic expects jobs such as line cooks, security guards to be top of the pile when it comes to endangered jobs. Will there be further decline to these job roles in 2019?

Don't leave it until too late to upskill. Start your training today! Get the latest insights delivered to you by the industry's brightest brains on the SocialTalent Learning Experience Platform. Go on, click the image below to see how our Recruiter Academy can help you!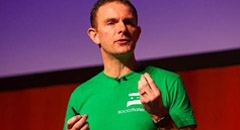 Create your own Recruiter Academy
Access our video library and learn your way to success!
Want to keep up to date?
Join our 75,000+ subscribers who do!