Keep up with the latest hiring trends!
/
/

Facing up to Facebook
Facing up to Facebook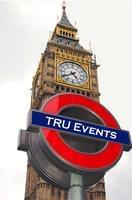 This week will see close to one hundred recruiters from all over the world descend on London, England for Bill Boorman's much anticipated truLondon unconference. This will be my second "tru" unconference hosted by Bill after I attended truManchester last year and if that was anything to go by, it's going to be one hell of a week!
There are going to be over 40 separate "tracks" (or discussions) taking place, each led by one of the attendees. Some of the great Social Recruiters/ Sourcers such as Glen Cathey, Irina Shamaeva, Matt Alder and Craig Fisher will be leading tracks as well as some more diverse guests such as a group of students from Middlesex University who will be offering a graduate's perspective on job seeking in the social media age.
On Friday I will be leading a track entitled "Facing up to Facebook" so I thought I would get some of your recruiting juices flowing in advance with a quick post on the subject!
Those who know me will already know that I'm a huge fan of Facebook and a massive believer in its importance in social recruiting. I don't say this lightly; my business partner was very skeptical when I first started playing around with Facebook to find candidates a few years back.  He rightly pointed out that whilst Facebook could be fun and looked good, it was useless and a waste of time unless we were making placements from it.  This is a vital rule of thumb to remember with any social media but you also need to remember that a pretty face and sexy body does not make you a great radio presenter!  Just as with any communications medium you need to understand your audience and why they "tune in".  An ugly, unkempt, overweight slob can become a radio God as long as the content is great and he gives his audience what they are looking for.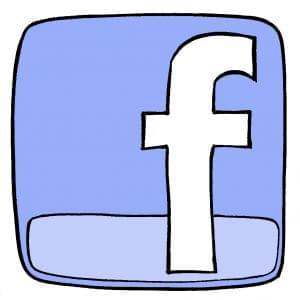 Facebook is the only platform in the world where you can engage with over half a billion active users who spend nearly 24 hours out of every month on that platform; sharing content, engaging with each other and nearly 1 billion Pages, Groups and Events.  Yet ask any recruiter where they source and engage with candidates and they are likely to name LinkedIn and Twitter long before they mention Facebook.  In fact most recruiters think Facebook is a place where they should broadcast their message and their jobs yet they are surprised when this approach fails!  It's OK to broadcast your jobs (well, kind of) on LinkedIn because most people are there to find a job or at least network with other professionals.  Likewise Twitter is all about sharing content, disseminating and consuming information.
I do not buy my daily newspaper to find a new car, I do not go to the movies to choose a new soft drink and I do not subscribe to Rolling Stone to figure out what jeans I should be wearing.  That is not to say that I will not end up finding a new car in my favourite newspaper or deciding to drink Pepsi after seeing it positioned prominently in a great movie; it's just that none of these things are my first intention when I walk into my corner store or local movie theatre.
Facebook is no different; it's Ok to advertise your product or business there but don't think that people are going to voluntarily consume your advertising for the pure sake of it.  You need to creative about how you engage your audience; they log into Facebook to turn on, tune in and cop out!  It's a place where people want to relax, find some gossip, laugh, snoop and show other people how cool/ clever/ witty/ smart they are (don't kid yourself if you don't think that your posts ever have one of these intentions!).  That doesn't mean that you, a recruiter, should walk away from it.  You just need to be a little bit creative and be willing to spend some time making it work.  With nearly 10 times the user base of LinkedIn, it deserves more effort.
So, if you are genuinely prepared to Face up to Facebook, here's what you need to do:
1. Get to know your audience:
Who are you trying to target?  Can you segment this audience by location, profession, age, nationality, language, etc?  If so, do it, this is what makes Facebook so powerful, its all about niches.
2. Put yourself in your target market's shoes and ask yourself "If I was an X, what would I "Like" on Facebook?"
If you're not on Facebook already, you won't be able to do this. If you expect to be able to understand what your target market are doing on Facebook, you need to try it out for yourself first.  Some people are there to snoop on their old school friends, some to share what a great life they lead, some use Facebook to store their photos and others are there just to "hang out".  You can be sure that your target market are NOT there to find a job.
3. Ask yourself, what can you offer your target market that would enhance their Facebook experience?
Don't just think about what you as a recruiter can offer them, ignore your own skills and experience and ask yourself, "In a perfect world, what kind of content would my audience appreciate on Facebook?". If you're targeting retail staff then maybe its fashion news or gossip; if you're targeting IT professionals then maybe they want to know the "inside scoop" on all the local tech firms.  Your content strategy should not necessarily revolve around what your business is doing, make it about your audience; your Page or Group should give them something that is unique or better then anything else they can find elsewhere. If you are a hiring company and you are lucky enough to already have a strong employer brand then you need to think of Facebook as a way of personalising your employer brand, and I don't mean just posting a few photos of your staff having fun; huge your imagination and really make it personal but don't forget the fun, gossip, humor etc that makes Facebook different.
4. Make sure that your Facebook presence has its own brand and strategy.
I have spoken and blogged before on the importance of a social media strategy but it it is too important to ignore.  Know what your objective is, develop a tactical plan,  draw up a content strategy and figure out a way to measure your success.
5. Build your audience through original, engaging content.
This is the really hard bit.  You need to invest time and resources into making sure that you have quality content that is updated every day or every two days at most. Entertaining your fans is objective 1 but you need to motivate them to engage as this is where social media comes into its own.  For every person who "likes" or comments on your posts, their (average 130) friends get to see this in their news feed which is what drives your organic growth.  If you're trying to figure out how to get your audience to engage, Ask & Tell are the two simplest ways to do it.  Either Ask a question or Tell your audience to do something. Try it, it works.
6. Don't forget why you are doing this, you're a recruiter!
If you're providing great content, engaging a relevant audience and growing your fan base then you can start to work your recruiter magic.  You have several options open to you, from straight-forward extraction of biographical data from Fan Profiles to mixing up your content to seek help in sourcing referrals from your loyal fan-base (don't forget the 80-20 rule, no more than 20% recruiter talk is allowed!).  If your strategy is the former, then you need to be prepared to do some additional work to find email addresses and job titles.  If it's the latter, then be sure not to come across as too corporate; use informal language and keep it personal. Facebook users treat Pages as People, like it or not.
It's hard to find a great Recruiter Facebook Page because the really good ones don't like they are run by Recruiters.  Great content is what will make it work for you so get your sexiest DJ voice on and speak deep into that microphone!
If you know of any great recruitment pages on Facebook then please share below in the comments section.
Find out how the likes of IBM, IKEA and Siemens
drive hiring excellence with SocialTalent
---