What You Need To Know About Recruitment This Week: 9th January 2017
Here we bring you the latest news stories that have been stirring discussion the recruitment industry this week.
Don't sacrifice tomorrow for the sake of today; look to the future when hiring.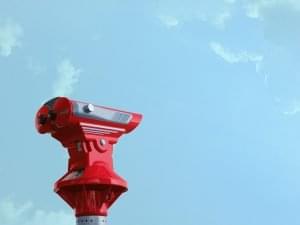 More and more companies are jeopardising their future strategy by hiring to solve current issues instead of focussing on long term company growth. The Curve Group, an employment agency, surveyed recruitment agencies all over the UK to gain an insight into the difficulties concerning hiring and talent shortages.
"Our research recently found that the UK's HR Directors are spending their time predominantly on day to day staffing requirements rather than building long-term business strategy."

"These skilled individuals are in such high demand by other companies that we are likely to see turnover increase. This is the root cause of the Talent Tightrope – senior professionals are unable to liberate themselves from tackling recruitment and staffing problems, and thus are struggling to effectively develop strategies to plan and ensure their organisations become a magnet for Talent."
Despite these worrying trends, Lyndsey Simpson, Co-Owner of The Curve Group explained in an article on HR Grapevine that 2017 will see a shift towards a more positive and sustainable hiring process.
75% of the fifty recruitment agencies interviewed were planning to make a conscious effort to focus on outsourced talent management and staffing support. This would ultimately lower the overall cost of recruitment for companies and allow HR directors to focus on work that is central to company growth and development.
There's a new space at the Airbnb executive table- but who is it for?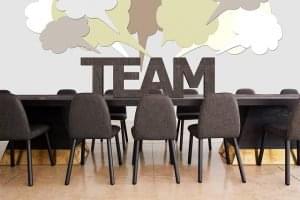 Airbnb are launching a recruitment drive with a difference. Get used to the term 'Cheif Media Executive' because it's becoming a vital role for some of the world's best-known brands. The strength and power of media within the marketing world has grown so potent in recent years. This is prompting many companies to search for someone who can focus all their attention and knowledge on managing media and the insightful data that comes with it.
"We need media savvy, customer savvy, machine-learning savvy executives who can take a longer-term view of balanced communications investment that sustainably deliver the business plan."
Read more about this new role and the changes it will bring to leadership teams all over the world.
LinkedIn's head of recruitment gives a lesson to new managers.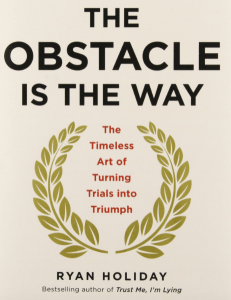 Brendan Browne, LinkedIn's vice president of global talent acquisition, has revealed the secret weapon that all new managers need. Browne has explained why the book "The Obstacle Is The Way" by Ryan Holiday is a must read for new managers.
"It's a quick read and I think it's just so universally applicable because it backs … the idea that you could feel like you're struggling but that's actually the normal pace of things…  If we can all tune ourselves to that, we'll probably all be better off."
The book preaches that openness and the acknowledgement of opportunity are the key factors to overcoming barriers in work. It draws from Holiday's personal experience as American Apparel's Director of Marketing and the time spent building his massively successful creative agency Brass Check.
Ryan Holiday has highlighted five of the book's most important lessons and you can read them over on the Business Insider.
Have you been hit by the Scandal Effect?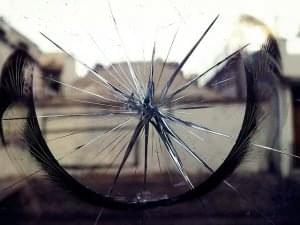 In-depth research conducted by the Harvard Business Review has shown that job-seekers, particularly those at an executive level, can have trouble finding a job if they have a "scandal-tainted resume".
What do we mean by "scandal-tainted"?
Think back to the earth-shattering news of 2015. The world discovered that Volkswagen had consciously manipulated controls on diesel engines to misrepresent their emissions levels. The publication of this news led to a dramatic fall in Volkswagen stock prices, the resignation of the CEO Martin Winterkorn and a sullied brand name whose reputation had an impossibly high mountain of recovery to climb.
Imagine you were a Volkswagen employee. Even if you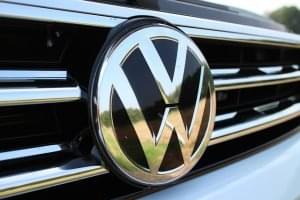 worked for the company years before the scandalous news broke, and had long moved on your future job searches could still be impacted by the Scandal Effect.
HBR estimates that executives that have a scandal-tainted company listed on their resumes are paid nearly 4% less than their peers. The Scandal Effect is so harmful because it is long-lasting, your present job searches can be effected by a company you worked for years ago.
The study also delves into the fascinating concept of the organizational stigma. This is the idea that the actions of an organisation can have an effect on an individual but also investigates why and how we are comfortable with stigma in these cases. The nature of the wrong-doing (in Volkswagen's case it was intentionally manipulating sensitive data) can cause stigma to become socially acceptable and this is what has become evident in the recruitment industry.
The article can be read in full here and provides a fascinating insight into the effects philosophy and social science has within the world of recruitment.
We want to hear from YOU!
We want to keep our finger on the pulse at all times. Let us know what got you talking this week and join us on Twitter or leave a comment below!
Want to keep up to date?
Join our 75,000+ subscribers who do!